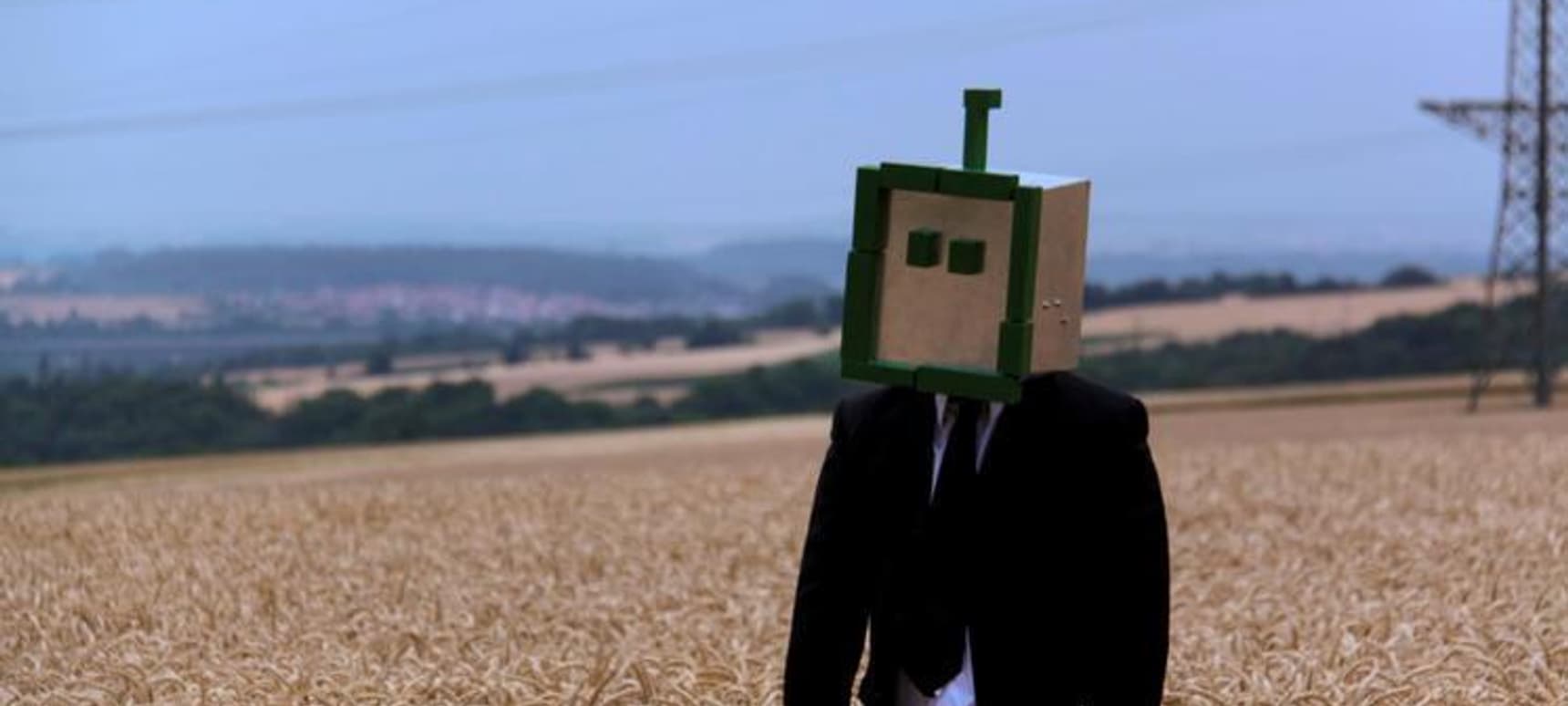 02.10.2013, Words by dummymag
Dummy Mix 184 // Shit Robot
Marcus Lambkin aka Shit Robot first debuted on DFA in 2005 with his stellar single Wrong Galaxy. A few more singles followed that, to put it simply, are some of the best outright dance tracks that the label has released, which led to a solid, collab-heavy debut album in 2010 (given the unfortunate title 'From The Cradle To The Rave').
Lambkin resurfaced in late 2012 with Teenage Bass, and this year's Feels Real featured The Rapture's Luke Jenner doing a neat The Bee Gees impersonation. His latest single and the lead from his second album is We Got A Love, which features funnyman and occasional vocalist Reggie Watts (who has lent his voice to a couple of DFA items, notably Still Going's Spaghetti Circus and a live performance of 45:33 at LCD Soundsystem's final show) and will also be form the title of his upcoming album.
Shit Robot has given us a mix that has been crowned the "Jack Shit" mix by the man himself. As its name suggests, it's one squarely aimed at the dancefloor's jackin' zone. Amazingly, he's also put together some custom artwork for it – check that below. You can also download this mix here.
Hi Marcus. What's going down?
Lambkin: "A very tasty, home made double espresso."
Can you describe the environment that you currently find yourself in?
Lambkin: "I'm in my studio in the attic of a castle in southern Germany."
Tell us about this mix.
Lambkin: "As the name suggests, it's a bit of a "jackin", more dancefloor orientated mix. Something to get you a bit amped before going out. It's basically a lot of the stuff I'm playing out at the moment."
What are you most excited about for the near future?
Lambkin: "I'm going into the studio to mix the last song for my album next week, so I'm super excited about that. I'm excited to see how it comes out and just to be finally finished with the record. I'm really happy with it, but I'm dying to get started on some new stuff. I feel like I've been working on these songs forever."
My favorite Shit Robot song is Chasm. What's yours?
Lambkin: "That's a tough question. Either Take 'Em Up or I Got A Feeling. I usually hate everything I've done as soon as it's finished, but I like anything of mine which has a vocal collaboration. Then I feel it isn't just me and I can like it without imposing all my fears or doubts on it."
Will your next album be as punny as 'From The Cradle To The Rave'?
Lambkin: "No, definitely not. Not that there's anything wrong with that, I just felt it was enough with the whole title-pun thing. This record is titled 'We Got A Love', after the last single. I just had another little girl a few months ago, so I feel really lucky. The DFA anniversary party in NY was really amazing; there was a lot of love there. I'm also really enjoying all the traveling at the moment. I'm just feeling a lot of love right now."
What have you been doing to cool off that isn't music? Have you developed any fun new hobbies?
Lambkin: "HA! No, taking care of two kids is my new jam. That doesn't leave a lot of room for hobbies. But we did just get back from a week in the south of France which was amazing. I have a Fantic Trials Motorcycle that I pull out every now and then when the weather is nice. Anyone remember Kick Start? Didn't think so, I'm so old. I have also developed a very nerdy interest in anthropology and fossils, especially trilobites, but woah, just writing that makes me hate myself."
DFA will release Shit Robot's new album 'We Got A Love' in early 2014.