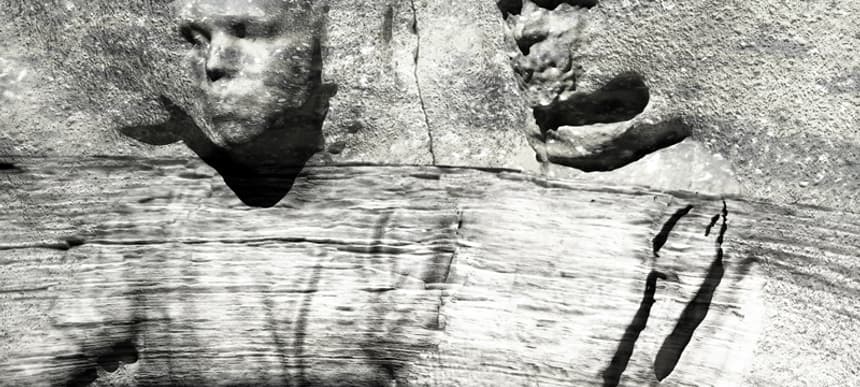 06.11.2013, Words by dummymag
Dummy Mix 188 // Renaissance Man
Renaissance Man is actually two men, Martti Kalliala and Ville Haimala, both hailing from Finland but currently operating long-distance between Helsinki and Berlin. Following early, techno-centric releases on Turbo Recordings, Renaissance Man have evolved in recent times to create music with more conceptual leanings. Still, it's conceptual with a great sense of humour – the opening track on their mix for us, for example, is TED Word Cloud by the ridiculously-named AIDS 3D, an art project in which a woman reads from a list of the 1788 most commonly-used words in TED talks – and for all of this playfulness, there's a solid undercurrent of techno club music.
The latest Renaissance Man EP, 'Kama', is out on their own, recently-established label, Black Ocean. The press release for their new EP describing its two tracks as "a hallucinogenic proto-trance-revival celebration of the machinic forest goddess Kama" and "a motivational musical essay written in nootropical techno" respectively. The descriptions are apt, admittedly, but when you read the responses to our questions in the interview below, it's clear that their tongues are hovering in close proximity to cheek.
The mix they've made for us is an absolute blast, retro-futuristic sounds to move your body while blowing your mind. Stream it in the player above and read our chat with the pair below.
Hi, Renaissance Man! Where are you right now and how's the view?
Renaissance Man: "Berlin and Helsinki. View Berlin: A screen, a pair of studio monitors, acoustic panels, a pot of Taiwanese Oolong. View Helsinki: wet, total darkness."
Tell us about this mix; how will it make us feel?
Renaissance Man: "Guilty, pure, sexy, itchy, π-curious."
Any personal favourites in there?
Renaissance Man: "None. The track list is based on extensive market research via focus group listening sessions and genre-claiming opportunism."
You've been working on production for Mykki Blanco's upcoming debut LP; what can you tell us about how that's going to sound?
Renaissance Man: "Real Bitch Music."
How does the creative process happen between you two when you're based in different countries? Do you think it has an actual effect on your music?
Renaissance Man: "Via an integrated cloud-based collaborative platform. Typically, Ville would work on everything below 5000 Hz, Martti above this. Creativity is overrated!"
The recent 'Kama' EP was dancefloor-driven techno, making use of some classic touchstones. What have you been listening to lately?
Renaissance Man: "NYC hard house, psy-step, UK garage, Rephlex classics, the future Black Ocean classics."

On the EP you sample Brad Pitt's Chanel commercial. Aside from Brad Pitt, who is your biggest inspiration?
Renaissance Man: "Jason Silva – the Idea DJ. You should check his Youtube channel."
You've just announced you're starting your own radio show – what's that going to sound like?
Renaissance Man: "We started a company called Black Ocean in June and the radio show functions as monthly news update about what's going on in the Black Ocean community. The recording of the first episode should be online soon."
Tracklist:
Aids 3D – TED World Cloud
Mike Mind – Sea of Fog
DJ Voodoo & Liquid Method – Everybody Thinks I'm High (Hard House Mix)
Physical Therapy – I Did
Forever Traxx – Napo Live Edit
Tim Taylor – The Horn Track (Fred Remix)
?: ?
Hysterics – Code Switch (Club Mix)
Byron Stingly – Why Can't You Be Real (Danny's Hard Dub)
DJ Rashad – I Don't Give A Fuck (Edit)
DCult – Xpansion
Rob Vector – Ek Lal Darvaje (Psystep Rmx)
Abundance – Spiritual (Tronco Tin Angel Mix)
Lotic – Fractures
? – El Bebe
Dave Angel – Airborne (Carl Craig Remix)
Black Ocean released the 'Kama' EP in October 2013.