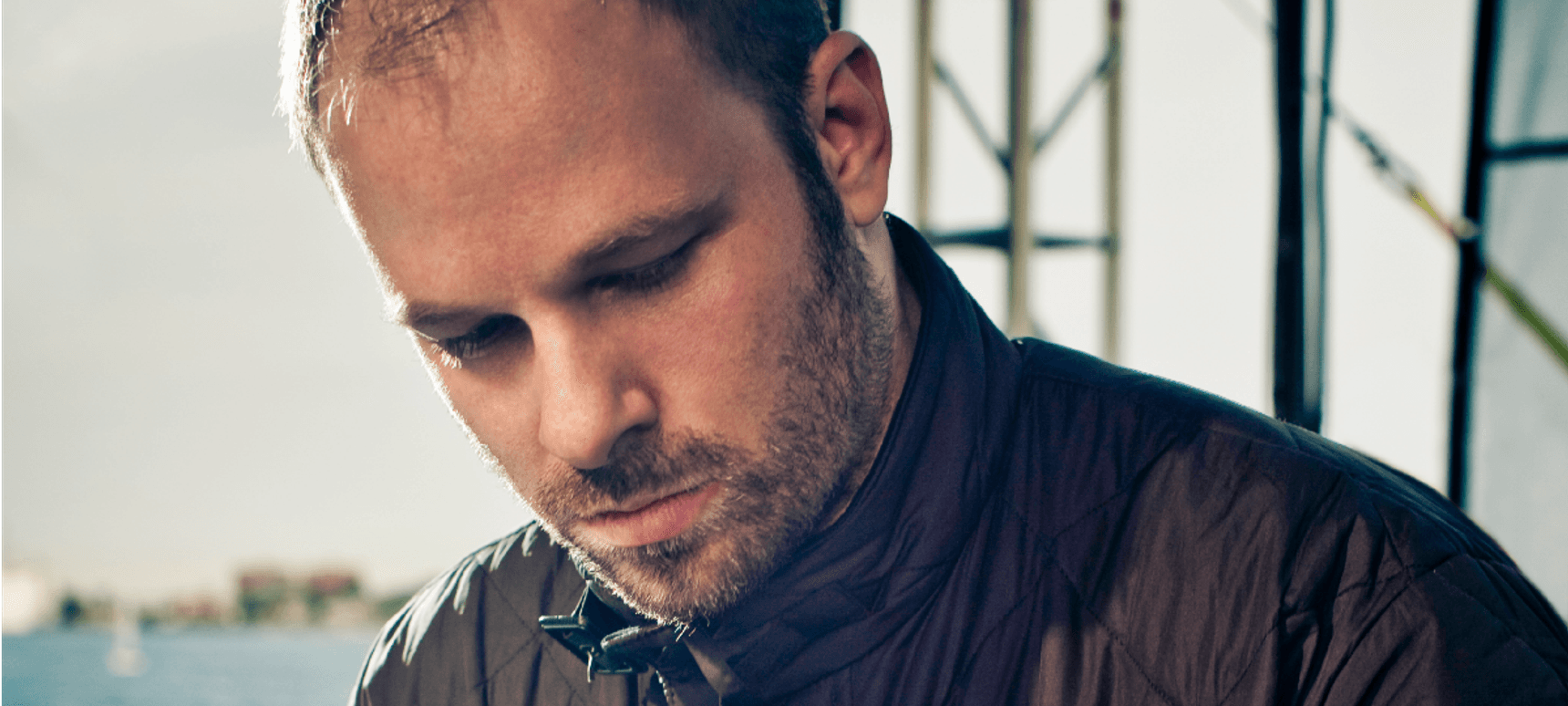 20.11.2013, Words by Aimee Cliff
Dummy Mix 190 // Neil Landstrumm
Not many artists can safely say they're still slaying it after almost 20 years in the game, but Neil Landstrumm is an exceptional case.
With a career that started back in 1994, the Scottish producer has released countless electronic records on labels as respected as Planet Mu, Tresor, Peacefrog, and Nonplus over the years, whether as a solo artist or through collaborations with like-minded types like JD Twitch (as Doubleheart), Si Begg, and Cristian Vogel. While broadly routed in bass-heavy techno (he got a shout out on Daft Punk's Teachers) his music has moved through various misshapen takes on bleep techno, electro, acid, grime, funky, dub, hardcore… To quote one fan on Discogs.com: "His music used to sound like it was beamed down by aliens. It now sounds like music beamed down by aliens who've listened to hardcore and grime. Fucking Ace." You can't top that description, really.
Landstrumm's latest album is called 'Dragon Under' and features 15 tracks of heavy machine-made club rhythms, with some of the best track titles you'll see in a while – Kevin From Heaven and Mr. Weird Loves Candyfloss, £300 Just To Open The Door Yeh…
This mix for Dummy is a special one. It's a Landstrumm live set, recorded on hardware in promotion of 'Dragon Under', featuring stacks of unreleased music made for live shows only. Stream it here, download it here, and read an illuminating Q&A with the man himself below.
A snapshot from inside Landstrumm's studio.
Hi, Neil! Where are you right now and how's the view?
Neil Landstrumm: "I'm sitting in my Witness Rooms studio, pondering my next move in life. Yesterday was a day of fretting. Today is better. The view is one of glamour, victory and angst. This room was the French Consul in the 19th century, and has specially commissioned cornice work and plaster freezes on the walls, so it's a very regal room in which to work. I've added to this air of elegance by turning the room into an analogue hardware graveyard and trials motorbike repair shop. My view from the window is a leafy, cobbled street over-looking an undertakers. That gives you something to look forward to on a daily basis."
Tell us about this mix.
Landstrumm: "It's basically a studio recording of my current live set, which I'm touring at the moment to promote the new 'Dragon Under' LP. I've managed to shoehorn in a fair amount of stems from the LP material and other bits and pieces from recent 12"s, like the Doubleheart project, and my Don't Records and Killekill Records releases. There is also a large portion of patterns and jams on the Elektron machines, which I save for live performances only, to keep it interesting. It's a good place to road test ideas and sections. The live set is recorded in one continuous take, so it's there, warts and all, with the occasional mistake and bag of crisps."
Any personal favourites in there?
Landstrumm: "Yeah, I'm very happy with the new LP work. It's taken a long time to put together, so it's the creme of the last few years recording. I do like my two cover versions of Energy Flash and Sexuality from DON'T 020 though. I think they have reminded me, in a positive, fun way, to focus my attention back to the dancefloor, where I belong."
You're on your tenth LP now; if present you could give some advice to past you before you released your first, what would you say?
Landstrumm: "That's a good question, but one that I don't have an answer for straight away. Okay, hold on, let me think… I don't think I would actually alter anything as, after all, you are just a product of your experiences and mistakes in life. But it probably would have been more prudent to engage with the media earlier on in my career and to capitalise on my bigger records by milking the sound more. Maybe that's just selfish gain, thoug,h rather than actually improving anything. In the mid '90s, the techno scene I was involved with was fairly anti-media, and anti-establishment. It was our own scene, and we didn't need external exposure and influences. Technically, I wish I'd been introduced to compressors and limiters earlier, as they would have improved the first few records, I think. The other piece of advice I'd give to past me is to be more open to other styles of music – I was a bit of a blinkered techno-rave dick. But then, it did give me the focus to try out new styles of techno, and so on. An interesting question, that."
'Dragon Under' feels so space-age and future. What have you been listening to most recently?
Landstrumm: "I'm not a DJ, so I don't really listen to much new music to be perfectly honest. I'm in a little bubble of music that just falls onto my screen and out the monitors through crackbook or the radio. My mate Colvin is always buying new bits, so I check stuff out at his, or at mate's clubnights, or just on my travels. It's not that hard these days to stay up on what's coming round again, or what's missing. I have a half-decent record collection to pull cuts from, but most of my inspiration to make music is either mood-based, or from playing around with pieces of equipment. I have a rough idea of areas I'd like to explore musically, like being in tune, or running arpeggios, for example… but that's about as clever as I get. I just prefer to stay away from the mouths and big heads who are always telling you how it is, but generally are just following the herd like the total pods they are."
When Dummy last had a chat with you, you said that you aim to be an outsider – which scenes would you say you're putting yourself on the fringes of with this LP? Is that still an aim of yours?
Landstrumm: "I think with this LP, I just wanted it to be good, over any personal artistic whim. Most of my records have been outsider techno records in one form or other just by unintentional design. With my Planet Mu LPs, like 'Restaurant Of Assassins' and 'Lord For £39', I did follow a a mission plan to be an outsider from the exploding dubstep scene, which in retrospect, was a wise plan. I wouldn't be averse to something being more successful now, though, like the fickle bastard I am. I'm not sure what category or scene 'Dragon Under' falls into other than just electronic beats. I hope it doesn't fall through the cracks, but if it does, I've always got something new and different up my sleeve. You need to, to survive in this game for 20 years. I try to make records that satisfy me personally over anyone else, and to execute the day's idea as best I can. If the track stands up in a few weeks then I'll include it in a record. There is a strong element of praxis to my work, I think, which Tony Wilson from Factory described rather succinctly as 'doing something, and then only afterwards finding out why you did it.' Serendipity can be a useful ally."
Tracklist:
Mark Leckey – Fiorucci Made Me Hardcore
Neil Landstrumm – Wiley Break
Neil Landstrumm – EZ
Neil Landstrumm – Dragging Under [forthcoming Sneaker Social Club
Neil Landstrumm – Kevin From Heaven [forthcoming Sneaker Social Club]
(EVOLVER ACID)
(Some Monomachine bollocks)
Neil Landstrumm – Nonplussed [forthcoming Sneaker Social Club]
Neil Landstrumm – Guzacid [forthcoming Sneaker Social Club]
Neil Landstrumm – Septic Thumb (forthcoming Sneaker Social Club)
Neil Landstrumm – Mr Weird Loves Candyfloss [forthcoming Sneaker Social
Club]
Neil Landstrumm – SEA WOLF ACID (My Wee Rip-Off)
(Circuit Breaker 12")
Neil Landstrumm – Energy Cash (Cover)
Neil Landstrumm – Brutality (Cover)
Neil Landstrumm – Robin Gets Revenge
(Some more Monomachine bollocks)
Doubleheart – Unreleased
(Loads of live only stuff)
Neil Landstrumm – Two Stroke [forthcoming Sneaker Social Club]
Neil Landstrumm – Quiet Running
(Unreleased Beltram-y sounding thing)
(Monomachine patterns)
(unreleased grime thing)
(Some hypnotic grooves y'all)
(Detroit sounding live stuff)
Landstrumm & Youngman – Unreleased Track 1
Final Exposure – Vortex
Doubleheart – Bruise
Neil Landstrumm – Touch My Swiss Cheese
(DBX style monomachine beats)
Neil Landstrumm – I Can't Keep up Featuring The Ghost Plumber
GUTTS – Giza
(General RAVE rip-off mash-up shite)
Neil Landstrumm – Old Rabbits
Mark Leckey – Fiorucci Made Me Hardcore
(EVOLVER OUTRO)
Sneaker Social Club released 'Dragon Under' on October 21st (physical) and November 18th 2013 (digital).