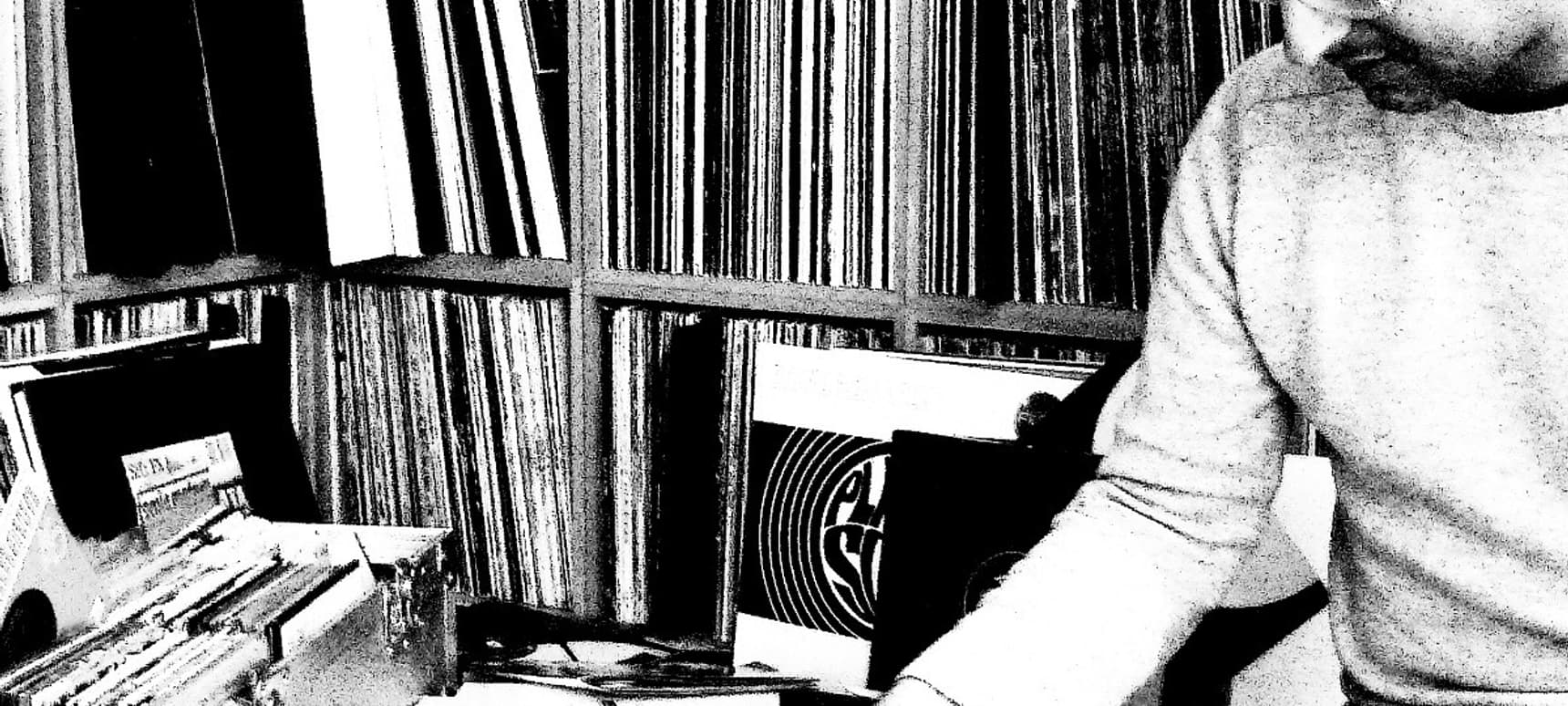 27.11.2013, Words by Aimee Cliff
Dummy Mix 191 // West Norwood Cassette Library
West Norwood Cassette Library has been going back in time. His new double-pack EP, '8 Track Cartridge', sees the man born Bob Bhamra opening his vaults and dusting off a mixture of old, long-forgotten, and only-on-dubplate tracks he's made over the years. Like that EP, Bhamra's mix for Dummy sees him going back to '88 and telling a dusty history of house music from his own perspective, rather than a canonical one. As he says, himself, "I've selected a house track from each year, starting with 1988 up to the present day to mark 25 years of house. An impossible and possibly futile task, for sure…and before anybody starts getting their knickers in a twist, of course, we all know that house music's history goes way beyond '88 but we haven't got time for all that now. These are just some of my personal favourites from the last 25 years."
Besides his own tracks, the South Londoner has had a solid year with his own label, WNCL Recordings, who put out 12"s from the likes of Plastic Soul and J. Tijn. All in all, 2013 has been a very good year for a very underrated artist. We asked Bhamra a few questions about this mix, his new EP, and where he's going next.
Hi, West Norwood Cassette Library!
Bob Bhamra: "Hello."
Where are you right now and what's going on?
Bhamra: "I'm at work, eating a sandwich and typing with one hand."
Tell us about this mix.
Bhamra: "It's a personal history of house music, albeit only dating back to 1988, because a 25-year retrospective is neater and less boring than getting into a Farley Jackmaster Funk vs Jesse Saunders debate."
How's it going to make us feel?
Bhamra: "Either nostalgic, or like you're going to want to run to your nearest record store and buy the new Plastic Soul 12"."
Your '8 Track Cartridge' EP is full of stripped-back tracks from your archives – you've referred to them as "secret weapons". What made you want to share these now?
Bhamra: "I'm not very good at keeping secrets."
Are they all from the same period, or do they show a development in your sound over time?
Bhamra: "They are from all over the place, but I don't think they show any development – rather, they are all tracks that I think sit together quite nicely with each other."
WNCL Recordings have had a great year. What advice would you give to anyone thinking of setting up their own imprint right now?
Bhamra: "Thank you. I wouldn't dream of giving anyone any advice on how to run a label until I've worked out how to do it properly myself."
What's on the horizon for you in 2014?
Bhamra: "It's a secret."
Tracklist
1988 . HARDHOUSE . Check This Out (Easy Street)
1989 . PRECIOUS . In Motion (Definition of a Track) (Big Beat)
1990 . THE PRINCE & THE WIZARD . The Wiz is a Genius (City Limits)
1991 . COCO, STEEL & LOVEBOMB . Feel It (Warp)
1992 . ACID JUNKIES . Sector 9 (Djax Up Beats)
1993 . THE RHYTHM PROJECT . I'll Be Lovin U (Strictly Rhythm)
1994 . JAHKEY B & DJ JAYMZ . Gods of the Underworld (Realm 1) (Empire State)
1995 . CHUGGLES . I Remember Dance (Prescription)
1996 . MOOD II SWING . Ohh (Groove On)
1997 . RAMSEY & CO . Love Call (Restless Soul Remix) (BBE)
1998 . DEMON . Elektra (Poumtchack)
1999 . E-DANCER . The Move (KMS)
2000 . GINTARE . Trancenavigation (Todd Edwards Remix) (Parlophone)
2001 . THE UNDERGROUND CULTURE TOURIST . Satisfy Me (Classic)
2002 . Q-BURN'S ABSTRACT MESSAGE . Innocent (King Britt Remix) (NRK)
2003 . MODELER . Getts Down (Dubsided)
2004 . CAJMERE . House-Werk (Relief)
2005 . AME . Basic Track (Innervisions)
2006 . KERRI CHANDLER . Phuck This Cowbell (Max Trax)
2007 . KARIZMA . The Damn Thing (R2)
2008 . SESSION VICTIM . No Friends (Real Soon)
2009 . DAN ELECTRO . Let Them Come (Soulab)
2010 . JILT VAN MOORST . Oops (Caravan)
2011 . TERRENCE PARKER . Let Your Love Show (T Parker Music Works)
2012 . BLAWAN . 6 To 6 Lick (Black Sun)
2013 . PLASTIC SOUL . Mint Imperial (WNCL)
Hypercolour will release the '8 Track Cartridge' EP in Devember 2013.