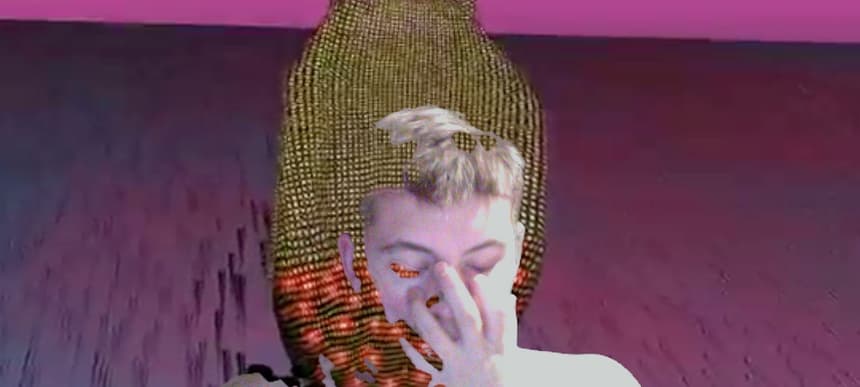 12.12.2013, Words by dummymag
Dummy Mix 193 // Brrd
FaltyDL set up a record label earlier this year called Blueberry Records. Now, an established artist setting up a record label isn't necessarily news in itself, but, as FaltyDL explained to us earlier this year, the label was set up with the express intention of releasing music by a young musician called Stewart Bird, aka Brrd.
Brrd has now put together out latest Dummy Mix. In a whirlwind half an hour it should give you a good indication of where his interests lie: modular synths whirr on early electronic records, synths paint pictures of outer space, old psych obscurities expand your mind, and vinyl crackles on sampled beats.
Brrd, being a nice chap, answered a few questions for us about the mix, the year that was, and what's in store for him in the future.
Hey Brrd! Are you sitting comfortably?
Brrd: "I wasn't but since you asked I've moved to the couch. So now, definitely, yes."
What have you got in store for us with this mix?
Brrd: "A lot of psych/concréte stuff and some beats. I was staying with a friend in South London and I sat on the deck of her flat with my laptop, and this came out. A fond memory, one of those rainy days where you stay inside and bullshit with your friends all day."
We're in end of year list season. What were your three favourite records from 2013?
Brrd: "LBNHRX – 'OPA', Salvia Plath – 'The Bardo Story', and Matthewdavid – 'Mindflight'."
And what were the personal, non-musical highlights of this year for you?
Brrd: "I graduated from college, that felt good. And then went to Iceland for a week and hitchhiked around. Everyone should go to Iceland if you get the chance. It's cheap, both from the US and Europe, the landscape is staggeringly beautiful, and the people are way too nice to you."
What does 2014 have in store for Brrd? What is your new years resolution?
Brrd: "About to leave for a six-month residency in Aarhus, Denmark in the beginning of January. I'll be doing some shows with Blueberry and on my own, and hopefully making more studio art now that I will have some space. A couple of releases coming up, a second BBR 12" and a couple tapes. I am not a fan of new years resolutions, but my right now resolutions are to sleep a little more and actually finish the books that I start. I have this bad habit of buying three books at once and trying to read them all at the same time, and then I can lose track of what was going on and lose interest. Gotta be more diligent."
Blueberry Records released Brrd's newest 7" Hail Di King / Gold 93 on December 4th 2013.