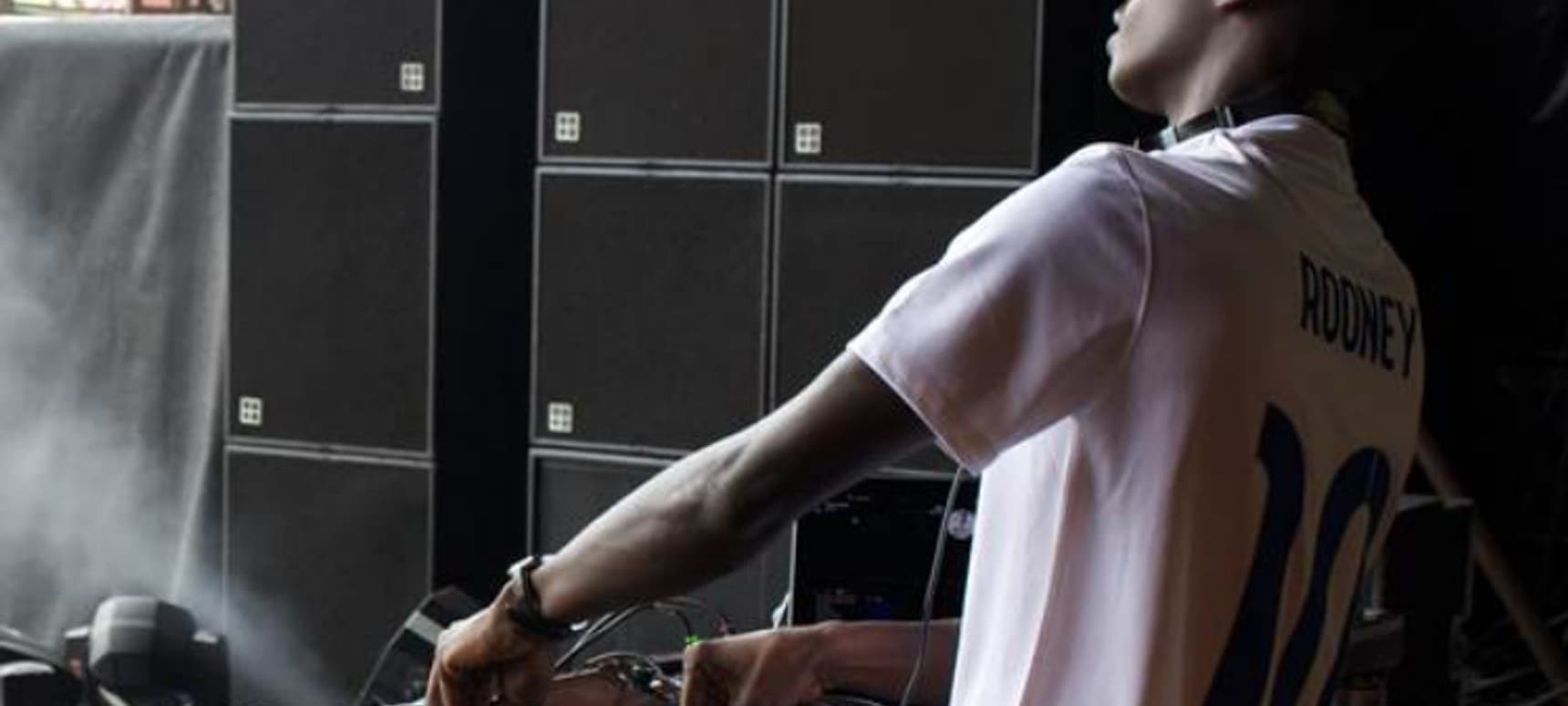 25.06.2014, Words by dummymag
Dummy Mix 215 // Preditah
When we first really leapt on to the thrills of Birmingham producer Preditah, much of it came from the mastery of the minimal elements built around his memorable 'Circles' EP, which was taken to tearout levels on over-caffeinated neckbreaker Red Bull. That attention for space and poise is one that's become a bit more of a regular in grime experimentalism of recent years, but – no doubt guided by with his rooting in bassline – Preditah's continued to focus his energies on what he knows best: the heat of the dancefloor. Always up for letting loose this time of year, we thought it only right to offer this consistently ace vibesman a Dummy Mix slot.
The fluid forty-minute set captures Preditah with summer on his mind, with upfront knob twiddling that's big on the festival-style drops (Mis-Teeq's All I Want drops late on, which is kinda always difficult to resist). Personalised shout-outs from JME and Skepta appear a few times, but our fave comes from Jessie Ware, who's craving a garage beat and having a bit of trouble saying "Preh-dee-tah" out loud. We threw some questions over to him and learnt that he's currently cooking up a new EP due to land some time in the summer, and Preditah also recently posted just before going into the last exam of his university degree, so congratulations on that too, sir.
Hey Preditah! How's summer been so far?
Preditah: "Hi! My summer so far has been great. I'm looking forward to seeing what the next few weeks and months have in store."
Could you tell us a bit about what your aim was with this mix?
Preditah: "My aim for this particular mix was to gather some tracks together that I am loving right now, and also to include tracks that have that summer feeling to them!"
Any future projects lined up that you can spill the beans on?
Preditah: "I am currently working on a new EP entitled 'The Recipe', which will be landing mid, or near, the end of summer! Either way, it will be released during the summer period."
What was the last (new) track you saw absolutely blow up on a dance floor?
Preditah: "It's out of That's Not Me by Skepta and Round the Clock (Cause & Effect Remix) by P Money."
Finally, if we came round to your house for dinner, what would you cook?
Preditah: "I'm a simple man so it would simply be PFC (Preditah Fried Chicken), haha!"
Tracklist:
01. Shift K3Y Touch (Shift K3Y Remix)
02. Preditah Black Ice
03. Cristoph Dunka
04. Tough Love Missing You
05. Mark Fanciulli The Tide (Joris Voorn Edit)
06. Dansson & Marlon Hoffstadt Shake That
07. GotSome Bassline (feat. The Get Along Gang) (Friend Within Remix)
08. Preditah Bass Low
09. Brett Gould Burning
10. LKiD That Girl
11. Cause & Affect Ridonkulous
12. Eden The Feeling
13. Disclosure & Friend Within The Mechanism (Original Mix)
14. Caribou Sun (Midland Edit)
15. Leigh D Oliver Blood Will Never Heal That Wound
16. Jaimeson Slow Jam
17. Mis Teeq All I Want (Sunship Remix)
18. Artful Trouble (feat. Clare Dove)
19. Paul Johnson Let Me See You Buttefly (DJ Deeon Remix)
20. Wiley You Know The Words (Preditah Remix)
Preditah plays Room 1 of Fabric on July 4th, alongside Kode9, Mumdance, Mr. Mitch and more (buy tickets).