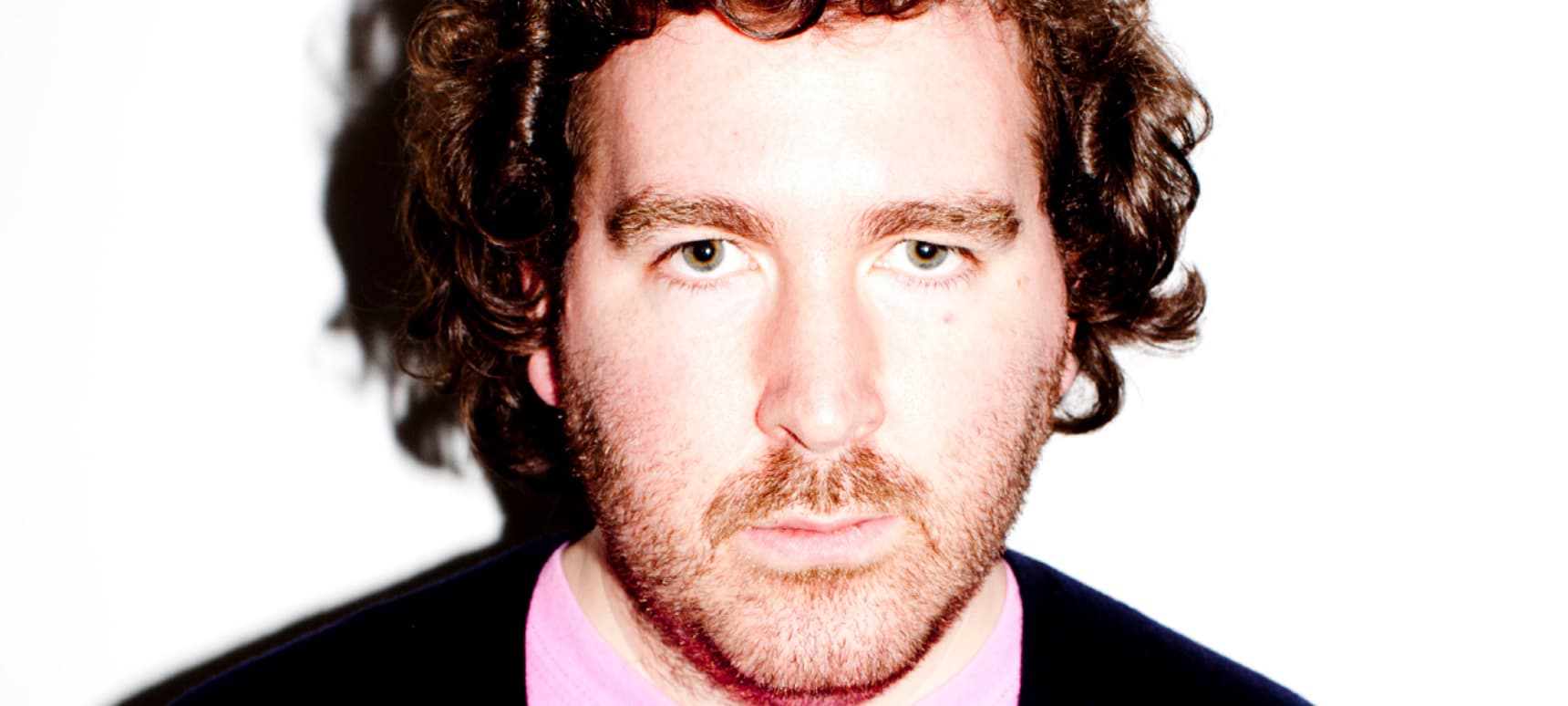 06.08.2014, Words by dummymag
Dummy Mix 220 // Joe Goddard
Although he keeps himself busy enough with his day jobs in Hot Chip and The 2 Bears, Joe Goddard somehow manages to release solo records every so often. His latest is a five-track EP called 'Endless Love' – you know, literally endless – and is, for the most part, a collection of melodic house tracks for loved-up dancefloors. (There's also stuff that isn't house, but, as Goddard says in a press release for the EP: "You can skip those.")
The EP's title track is a collaboration with vocalist Betsy – Goddard always seems to score the biggest hits when his tracks bounce off a female vocalist, be it Valentina or Mara Carlyle – and elsewhere there's an unexpected but not unwelcome appearance from Trim, as well as vocals from Goddard himself. Closing the EP is Carried Away, a full-on, Patrick-Cowley-megamix-of-I-Feel-Love-esque dance track that lasts nearly 15 minutes.
In keeping with the EP's theme, Goddard has made us a 'romance' mix, which is crammed with '80s love songs and romantic house tracks. Take a listen to it below, read a very silly Q&A with the man below, and if you're in London town, you might be lucky enough to catch Goddard at this weekend's DEEP SHIT party.
Hello, Joe. In keeping with this mix's theme, we've made our questions about romance. The first couple are just song titles that ask questions, too. So first off: "What is love?"
Joe Goddard: "Baby don't hurt me, don't hurt me, no more."
Now that we know what love is, "Where is the love?"
Joe Goddard: "Just outside Egham, in Staines."
What is the most seductive song on this mix?
Joe Goddard: "As I by Geeneus, featuring Katy B."
What's the best gift you ever received on Valentine's Day?
Joe Goddard: "A shop soiled Terry's Chocolate Orange."
If you were to take us on a date, how would the evening pan out?
Joe Goddard: "Awkward group sex."
Greco-Roman released the 'Endless Love' EP on July 25th 2014 (buy).