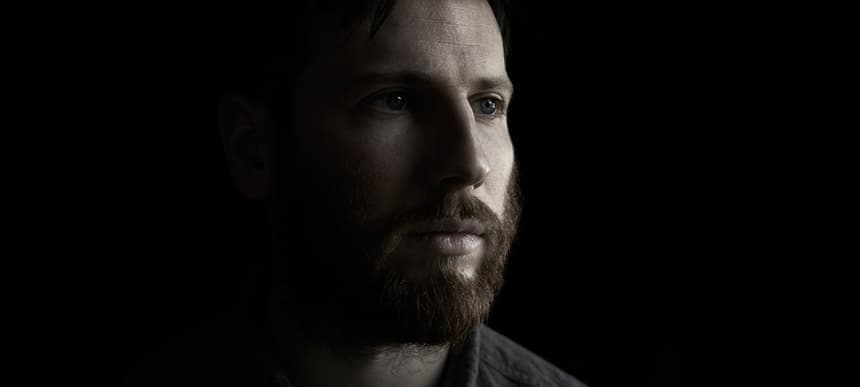 11.09.2014, Words by dummymag
Dummy Mix 225 // Rival Consoles
Ryan Lee West, the composer/producer who operates as Rival Consoles, has released a couple of albums on Erased Tapes already, but it was only with his 'Odyssey' EP last year that he appeared on Dummy's radar. His take on electronica has a warmth and humanity to it, never letting the machines take over completely, with just the right balance between melody and rhythm, and cleanliness and grit. West's newest EP, 'Sonne', introduces more colour and a vibrancy into his music than before, escaping from the dark 'n' moody soundscapes that many similar artists find all too easy to lapse into making.
The EP's out on September 15th, and he'll play a Rough Trade show with Douglas Dare in London that evening before heading out for a short North American tour. With all this action, we asked Rival Consoles to put together a Dummy Mix for us. The tracklist isn't the thing to look at here (i.e. are you surprised to see that Rival Consoles is into Aphex Twin, Clark, Flying Lotus, etc?), but the way that West's selections are all bursting at the seams with light and energy. We caught up with West over email to find out how the mix relates to his new EP.
Hello, Rival Consoles. Thanks for doing this mix. Tell us about it!
Rival Consoles: "The mix is about colour following on from my work. I wanted to avoid a collection of house/techno, so it's more on the slower or quicker end of the spectrum, just because I think there are more interesting things happening there. It features two of my favourite electronic tracks ever: Aphex Twin's laughable Butane Bob and Clark's Herzog; both are packed full of colour, energy, and great melodic ideas. I think the mix is a bright, fizzy, warm, vibes of colour."
Colour is a big thing on this EP…
Rival Consoles: "I think it's easy to gravitate towards dark-sounding electronica. The problem is that when I would play at festivals, I would listen to loads of acoustic bands/singer-song writers, and they have so much more colour in their sounds. When I'm in exhibitions, I would see thick colour and bold forms, and it would make me think that I'm not doing enough with colour in my music. So this EP is a start at getting colour and vibrancy into my work."
This EP has a track called Helios and your last one had Odyssey. Is this to sound really big and epic or is it something more banal like the name of a synth? Basically, why do you name your tracks the way you do?
Rival Consoles: "Well, the EP is called 'Sun' in German, because of the warmth and yellows in the opening track. Helios (taken from Heliosphere) is space surrounding the Sun, so again, I'm thinking about this idea of light and warmth. It's just a way for me visualise the music and what it feels like. Odyssey is the same – it feels like an odyssey through a sci-fi world. It has a strong narrative to it."
Once again, you worked with Supermundane on the artwork for this EP. What's your relationship?
Rival Consoles: "I live on a street of artists of different kinds. Rob Lowe is one of them, and he lives two doors down. We are always going to the pub, looking at each other's work, and talking crap over a pint. I wanted to see what he would do for 'Odyssey', and I really loved the simplicity of what he did. We then wanted him to do 'Sonne', but to include more colour and references to the themes, so the front is a circle to represent the Sun, and each line that makes up the image, is a drawn reaction to listening to different parts of the EP, and these are scanned in and layered to make a lattice.
The press release for your new EP says that you're often at art exhibitions. What was the last one you went to?
Rival Consoles: "My girlfriend's MA final show at Chelsea UAL, and before that, Marina Abramovic at the Serpentine."
Last one: who's the most famous person you've ever met?
Rival Consoles: "You know what, I've never really met anyone properly famous. But I have met some incredible composers who I am inspired by, such as Clark and Nico Muhly."
Tracklist:
01. Laurie Spiegel A Folk Study
02. Aphex Twin Laughable Butane Bob
03. Flying Lotus Computer Face / Pure Being
04. Luke Abbott Free Migration
05. Clark Herzog
06. Lukid Sky Fly
07. Architeq Birds Of Prey
08. Rival Consoles Helios
09. Jamie xx Girl
Erased Tapes release the 'Sonne' EP on September 15th 2014 (pre-order).