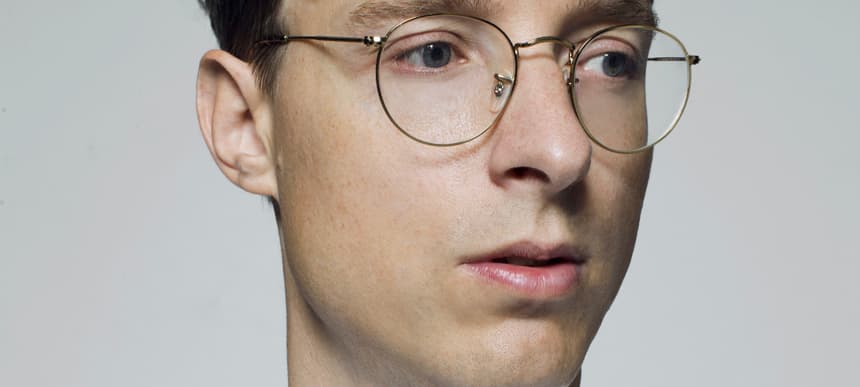 01.10.2014, Words by dummymag
Dummy Mix 227 // Kasper Bjørke
Fresh from the release of new album 'After Forever', Kasper Bjørke delivers our latest Dummy Mix.
'After Forever' sees the Danish producer sideline some of his more house and disco-leaning projects in favour of slow, melancholy synth pop and new wave, recruiting guest vocalists like Jaakko Eino Kalevi and Nomi Ruiz. But while the album sees Bjørke turning over a new leaf as a solo artist, this mix proves it's business as usual when it comes to his DJing. Fashioned as a party mix from start to finish, the mix takes in twisted house tracks from the likes of Genius of Time, Jacques Renault, Luke Solomon, and even from himself.
This is actually Bjørke's second mix for us – his first was recorded way back in 2010. Check out the mix below, and read on for a short Q&A with Bjørke about the mix and about his new album.
Hey, Kasper! How's things?
Kasper Bjørke: "Hey there! Well, I think the biggest news on the music front is that my new album 'After Forever' was released a week ago. It was a big relief to finally have it out, and the feedback has been very nice so far. So I'm both pretty psyched and grateful. It's a true blessing to be able to live from making music and work with music the way that I do. It can be easy to forget after almost 15 years and so many releases behind me – but I do feel really lucky."
What's this mix all about?
Kasper Bjørke: "I wanted to just record a spontaneous party mix. Some tracks are new, some are really old, but they could all easily be part of one of my DJ sets. It ranges from new jams to house classics to post-disco, electro and even some acid vibes. I think this would be a nice listen before going out or when driving your bike or car, running or while in the tube – or wherever – as long as there is movement."
Does this mix relate to your new album at all?
Kasper Bjørke: "I am normally very inspired by club music when I produce music, but the latest album is actually further away from the dancefloor than anything I did before… still, there are some '80s, electro, and post-disco stuff in this mix – and those flavors have definitely been a big inspiration when I was producing 'After Forever'."
What was the turning point where you decided what direction you wanted to take your new album?
Kasper Bjørke: "I think I just got a bit stuck in the classic warm disco and house sound that I had been putting out in most the recent years. I needed to challenge myself and not just do the same thing that I knew I was pretty good at all over again, so I tried to add a slower and colder feel to the album: more synthesizers, and a darker, almost soundtrack-ish feel. So when I started doing the demos, I already knew that I needed to go in a different direction than normally. Out of my comfort zone."
There are a lot of collaborations on 'After Forever'. Who did you have a lot of fun working with?
Kasper Bjørke: "I had fun with all of them! Most of the collabs were made long distance thohgh – but for example the sessions in NYC with my dear friend Kurt Uenala (who just co-wrote a big part of the latest Depeche Mode album with Dave Gahan) were really fun and inspiring. They sort of shaped the overall sound of the instrumental tracks on the album. And the single TNR with Jaakko Eino Kalevi was a lot of fun to make, even though we never were in the same studio. It was a real puzzle to put together."
What's next for Kasper Bjørke?
Kasper Bjørke: "I'm producing a new EP for my sideproject The Mansisters right now, and also a whole album together with Danish artist Jacob Bellens, which will be released next year. And then I'm doing some remixes for Wolf & Lamb's PillowTalk, the Danish indie band Darkness Falls, and a few other artists. And of course I'm touring a bit supporting the album – some of the gigs I really look forward to are Panorama Bar in Berlin and Output in NYC in October. Come dance with me if you are around!"
hfn music released 'After Forever' on September 26th 2014 (buy).