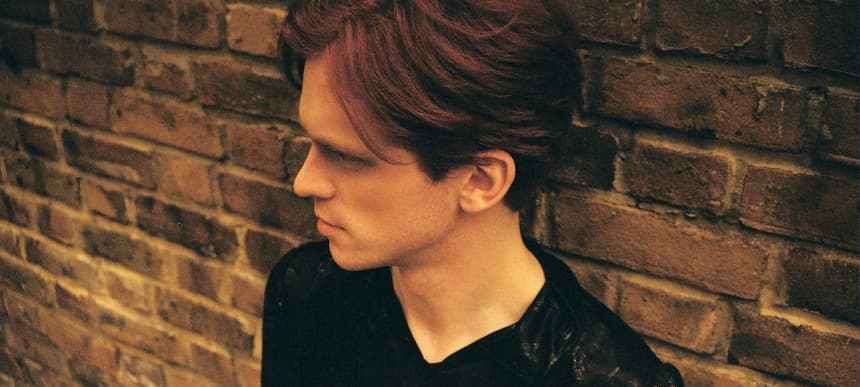 08.01.2015, Words by dummymag
Dummy Mix 239 // Ghost Culture
Our first Dummy Mix of 2015 comes from one of our favourite new artists, Ghost Culture.
If you've been reading Dummy's pages over the past 12 months, you should know the story of Ghost Culture: a young artist and producer, he had a hand in Daniel Avery's debut album 'Drone Logic' and released a few top notch singles via Erol Alkan's label, Phantasy Sound.
While a lot of Ghost Culture's music can often fit comfortably into a club set – and, indeed, his track Red Smoke did feature in Erol Alkan's Fabriclive mix last year – on his recently-released self-titled debut album, he approaches the format with subtlety, making a record that melds his love of electronic pop music and exploratory synthesizer experiments with a classicist songwriting craft.
His Dummy Mix definitely captures this side of his personality. What the mix is not is the sort of techno set that you might hear from him if you were to catch him DJ. Instead, it's a mix of the album's influences, featuring everything from Japan to Arthur Russell to Whitey's era-capturing electro rock to, unexpectedly, the Witness Dub.
Ghost Culture's started playing live – a recent gig at London's Electrowerkz saw him play with a one man band setup surrounded by with some very antiquated-looking lamps, like an EDM light show from the 1940s – and in the year ahead, you can expect to see more shows getting lined up.
We caught up with Ghost Culture over email to find out more about the mix, and what he has planned for the new year.
Hello, Ghost Culture! How was your New Year's Eve?
Ghost Culture: "Hello! Very good, thank you. I played what I think was my best DJ set yet to a great crowd at Bugged Out. Really enjoyed it; wish I hadn't gone to sleep for a few hours before though."
How's it feel having your album out?
Ghost Culture: "It's the biggest release of positive energy I've had for a long time. Some people feel scared about their work being out in the world for all to scrutinise, but I just feel excited. I hope I get a range of criticism that will help me and inspire me to carry on making music."
What is the general theme or vibe or idea behind your Dummy Mix?
Ghost Culture: "I thought I would string together a few sounds that have inspired the album. I think it may sound fairly woozy and underplayed as I am making it in bed."
In the album's press release Erol Alkan said that "this first album is just the tip of the iceberg." So what happens next? I know you've been working with Kelly Lee Owens.
Ghost Culture: "Just more music, as much as possible. More with Mr. Avery, remixes, original productions and, yes, Kelly's stuff although I'm more of a button pusher for that. She's writing and producing it all herself. I'm just happy that I can do music every day, and I am – I'm already thinking about album two."
Where did you get those lamps for your live show from?
Ghost Culture: "A few different places. My friends from Embassy East coffee gave them to me – 'Do you need another lamp? We have one in the stockroom.' One of them was an eBay buy, and the other two were 'locally sourced'."
What music are you most looking forward to in 2015?
Ghost Culture: "Kelly Lee Owens! I say that because I honestly haven't a clue what is going on at the moment. I'm mostly looking forward to getting out there and performing!"
Phantasy Sound released 'Ghost Culture' on January 5th 2014 (buy).