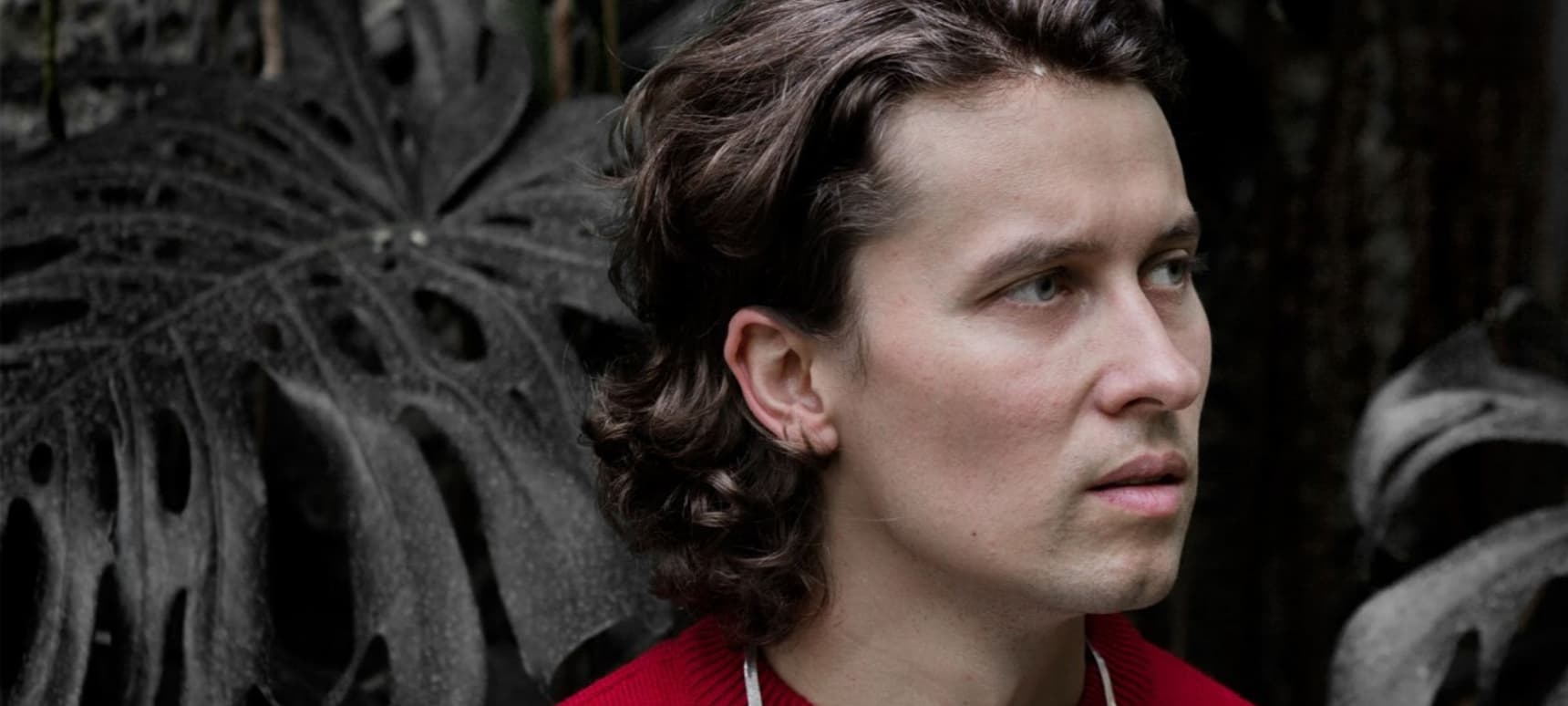 01.04.2015, Words by dummymag
Dummy Mix 251 // Flako
Dario Rojo Guerra's earliest releases for labels like Apollo and Project: Mooncircle could, broadly, be described as instrumental hip hop. As the years have gone by, though, Guerra's style has gradually evolved, branching out from its leftfield, MPC-centric beginnings to incorporate live instrumentation, more vocals, and a more considered approach to songwriting. Guerra started to work with his own vocals under the name Dirg Gerner, and last year he worked with Fatima on her astounding debut album 'Yellow Memories'.
He continues to build on this style with 'Natureboy', his debut album as Flako. 'Natureboy' further explores Guerra's infatuation with South American soul, folk, and cumbia styles, but expands to include more vocals than ever before, as well as strings from Miguel Atwood-Ferguson.
Guerra's Dummy Mix follows the release of his debut album and comes on the eve of its launch party at Birthdays in Dalston, London tonight (April 1st). We caught up with Guerra over email to find out a bit more about the album, as well as what's coming next.
Hey Flako! Where are you typing your answers from? Describe your environment!
Flako: "I'm sitting at home, looking out the window, thinking I don't really enjoy explaining myself."
What's the major step up for the 'Natureboy' LP compared to your previous EPs? What inspired that change?
Flako: "I don't feel there has been a change of anything at all. I'm still me, but I'm delevoping, progressing and experimenting as a human being and musician. Every new release is different from the previous, but this one is special because it is the first time I recorded a large body of work cohesively, with the aim to put an album together – hence it is my debut album."
You released the 'Kuku' EP earlier this year. Now that the album's out, do you feel this EP should make a bit more sense to listeners in context?
Flako: "The 'Kuku' release is actually part of the album! It contains two cuts from the album and two exclusive b-sides, hence I consider it a Maxi-Single. There is still more to come, and it'll make even more sense then! You'll see."
So, tell us about the title 'Natureboy' and what it means to you. I know you've said you feel humanity's relationship with nature is way off…
Flako: "'Natureboy' is also a reminder to myself to live more in balance with nature, instead of taking without giving back, abusing without respect, and not treating nature as an equal if not a higher being that provides us with all that we need to live. There is so much, that a big part of humanity including myself seem to have forgotten and need to be reminded of. Who do you think you are? You're just a part of it, nothing more!"
What's the biggest lesson you learnt from making an album?
Flako: "To listen deep inside and follow whatever drives you to make sure it is honest and beautiful."
What can we expect from your album launch show?
Flako: "I'll do what I always do – try to make it sound good and find balance. Apart from that, I have two incredibly dope music selectors, Alexander Nut and Kutmah, providing excellent music choices in celebration of the release of 'Natureboy'."
I get the feeling that you're not going to rest on your laurels just because you released an album, so what are you working on for the future?
Flako: "I feel blessed the music resonates with so many people, but it can be weird when I remind myself of the fact that everyone has access to something so personal, because I consider music to be very personal. It is my favourite thing to do though and there is lots of new music in the making. Music heals!"
Five Easy Pieces released 'Natureboy' on March 23rd 2015 (buy).
The 'Natureboy' album release party takes place at Birthdays in Dalston, London on April 1st 2015 (buy tickets).