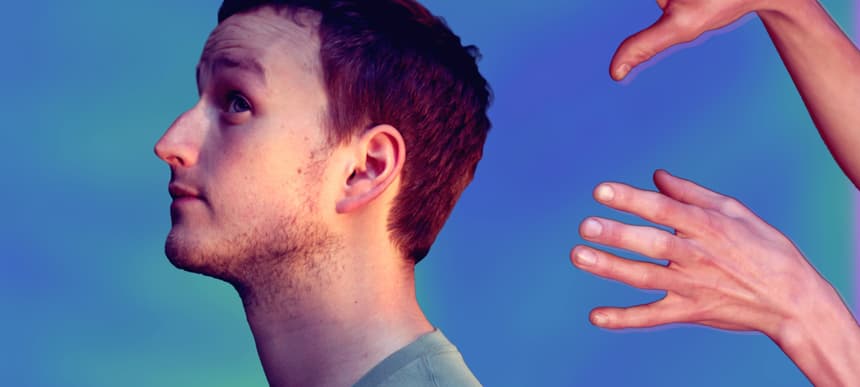 29.07.2015, Words by Natalie /
Dummy Mix 264 // Bullion
Bullion (not to be mistaken with the tasty vegetarian stock Bouillon) first grabbed the attention of music listeners with his Dilla versus The Beach Boys sample juggling tape 'Pet Sounds in The Key of Dee' in 2007. Following his fantastically fresh and playful concept, he went on to release via Young Turks, R&S and his own imprint DEEK Recordings. He now returns with his first slice of solo musical output in three years with the release of his self-described "positively mad" 'Rooster' EP on Greco-Roman, which simultaneously pays homage to both the lowly chicken and what Buillion states as his love for "bonkers music".
A regular collaborator, Bullion has recorded with Owiny Sigoma Band's Jesse Hackett (who coincidentally dropped the Dummy Mix before this) as Blludd Relations and has also worked alongside Laura Groves and Tic Zogson under the name Nautic.
Listen below and read Bullion's interview, which features a nod to chilli plants and a chicken joke.
The first track of the mix is from your new 'Rooster' EP (Pull Your Rug Away) and it's a very happy, topsy turvy kinda track – how would you personally describe the sound of the whole EP?
Bullion: "There's so much bonkers music that I love and I wanted to contribute my little bit. I'd describe it as positively mad. Or a madly positive ode to the much denigrated chicken! All inspired by my friend Kathy, who painted the front cover."
Tell us about the mix, are there any particular gems or edits that particularly ring out for you? Maybe some tracks included that reflect the making or influences of Rooster?
Bullion: "Yes, there is definitely a Rooster influence. It's a mix dedicated to the fun of music. Embryo – serious musicians – with their Konga which is pure barmy. A German electro tune about tennis. Miharu Koshi with her Baroque pop fruit basket. I'm sure she's singing Roost, I roost, I roost, I roooo…. That's the spirit."
If you could relocate to any other musical era – when would you choose and who would you hang out with?
Bullion: "'Down By Law' era John Lurie."
Non musically – what are you feeling right now?
Bullion: "The chilli plants I'm growing."
Do you have any good chicken jokes?
Bullion: "Have you seen that film about a baseball player who inherits a fowl sum? … Rooster's Millions."
Dummy Mix 264 // Bullion tracklist:
01. Bullion Pull Your Rug Away
02. Pyrolator Ein Weihnachtsmann kommt in die Disco
03. Miharu Koshi Heidenroslein
04. Bullion Chant
05. Nyrabakiga Cor Corora
06. Starik
07. Angi Natchathram Raaja Rajathi
08. G M M'Importa Sega
09. 1000 Gelbe Tennisballe
10. Veronique Vincent & Aksak Maboul Veronika Winken (Bullion remix)
11. Embryo Konga
12. Thool Tepeu
13. Skidoo Stockton's Wing
14. Tilt Tak jak ja kocham cie
Greco-Roman release the 'Rooster' EP on July 17th 2015 (buy).