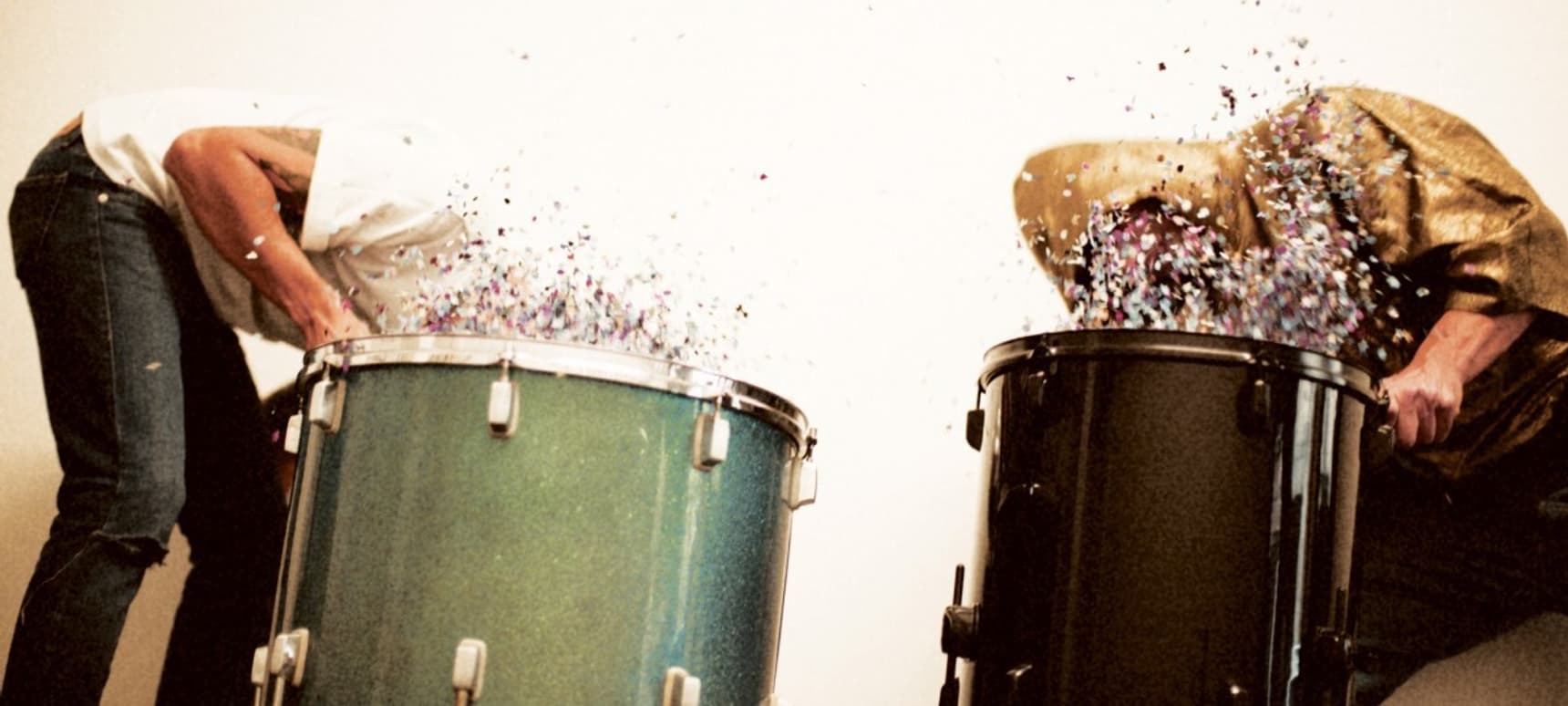 22.09.2015, Words by Natalie /
Dummy Mix 274 // Ninos Du Brasil
Ninos Du Brasil is made up of members Nicolò Fortuni and Nico Vascellari. The duo are one of Italy's most promising electronic exports, already listing releases on labels such as Hospital Productions, DFA Records, Ultra Eczema, La Tempesta International and Tannen Records. Growing up listening to hardcore, their musical output is far from tame: pulsating metallic techno is pierced with muted vocals on Aromobates NDB andTuppelo is a dancefloor siren most at home bathing in the balmy backdrop of a strobing basement club. Tranquil interludes are few and far between as they're just not in Ninos Du Brasil's nature, but Novos Mistérios (translates to 'new mysteries') sounds like a the score to a film noir thriller set in a dusky tropical clearing. The bass drops eventually, reinforcing their perpetual energy and backing up the fact that these guys just can't sit still.
Tranquil they are not, but a breath that Ninos Du Brasil do have is fresh air. They aren't generic or played out, making them a promising slice of the Italian scene. Visiting London later this week for the Club To Club Italian New Wave showcase at Village Underground, they play alongside fellow Italians Vaghe Stelle and Not Waving. Supported by Unsound and Barbican, the showcase is a primer for the mammoth Club To Club festival taking place in Turin on November 4th-8th featuring artists such as recently announced Thom Yorke, Nicolas Jaar, Dekmantel Soundsystem and of course, Ninos Du Brasil.
Here's a mix from Ninos Du Brasil to kick things off. We would say it was some calm before the storm, but it's probably more storm before the storm. In their own words:
Ninos Du Brasil: "The mix of tracks that we selected is a very recent and contemporary picture of what we're currently listening to. We grew up on hardcore-punk – especially the early Italian stuff from the '80s – as well as Finnish, Swedish, European in general and American hardcore. Then we got into black metal and obscure electronics; passing through grind, ultracore and other sub-genres. It would be too easy for us to propose a mixtape totally harsh and noisy, digging and browsing our ratings of the past four decades. We limit ourselves to a selection of various tracks, from wave to electronic, that still fill our days and are a source of inspiration for what we do. Regarding Ninos Du Brasil: we are planning a series of shows until mid-November, during which will be released a new 12" that will be the anticipation of our third full length, to be released in the spring of 2016. We will exploit the cold winter months to prepare a live set, with our new tracks and with a fresh concept of our set in general."
Ninos Du Brasil play Village Underground as part of the Club To Club Italian New Wave special on September 24th (info), before playing at Club To Club in Turin, which takes place on November 4th-8th (info).