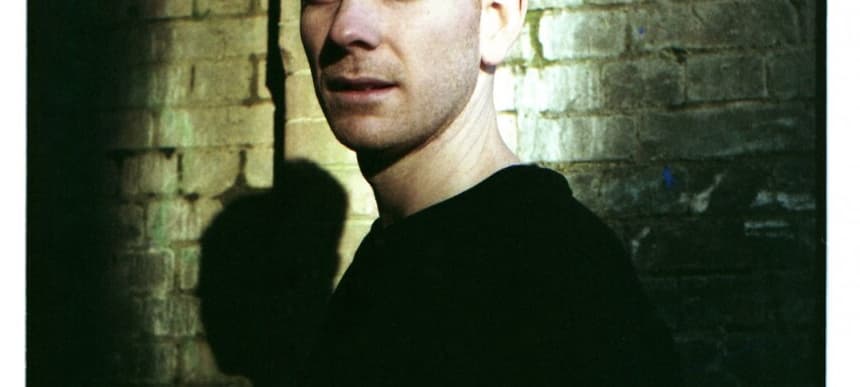 26.10.2015, Words by Natalie /
Dummy Mix 280 // Fold
Fold aka Rob Glassett is one half of house duo Homepark, who started rolling solo on production via his 'Deployming' EP on Tighten Up Records back in 2011. Since then, he's alternated between George FitzGerald's MakeMakeMusic imprint and Electric Minds before adding to the ranks of Will Saul's celebrated label Aus Music with his 'Netflix & Chill' EP last week.
Not confining himself to genre pigeon holing, Fold has some fun with the EP and treads away from any 'housey' pre-conceptions. There's the vicious jack of Wallop, the spiked swing of Calmer Mood (it's in the name), and the cherry on the 'Netflix & Chill' cake – heady jungle throwback Dreamscape, which is complete with a bumped-up remix from Kassem Mosse.
Beyond the release schedule, Fold also has a monthly show on NTS. Ploughing through the peak Friday night party hours of midnight to 2am, Fold's show is the soundtrack for the stay at home ravers, or those tuning in on catch-up to shake off the midweek shackles with some deep flowing, explorative house joints.
Following on from the release of his Aus Music 12", Fold drops us an exclusive Dummy mix and catches up with us about the glory days of rave flyers, Shoreditch's gone-but-not-forgotten drum'n'bass hotspot Herbal (RIP) and of course, 'Netflix & Chill'.
How's life treaing you Fold?
Fold: "Yeah not too bad thanks, I'm always working hard on new music, I've also been decorating my room, updating my work space and playing some more shows. I also made my first appearance at Fabric this weekend!"
Tell us a little about the mix – was it recorded with any situations or moods in mind?
Fold: "It was recorded at my house in Hackney, in my front room, my neighbours loved it. I guess it's a bit more like what I play in the club as opposed to the deeper and experimental material on my NTS show. It was meant to be a bit more fun.. with all the four bar loopy bangers that make me move in the club."
Tell us a little bit more about Netflix & Chill. Has anybody ever asked you for Netflix & Chill IRL?
Fold: "Haha, well a gentlemen never tells…but yes. Nah, It's just me not taking things too seriously and having a bit of fun with the name of the record."
The EP isn't really that 'chill' is it? Inspires me to get the f-ck up and be the opposite. Dreamscape in particular is mad one – tell us about the Dreamscape-esque jungle influences around that. Where's the vocal sample from?
Fold: "I spent my early teens smoking weed and listening to drum and bass. I used to go raving a lot – MC convention at Stratford Rex, United Dance at Bagleys that kind of thing. My tastes matured as I got older and I would go Technicality at Herbal in Shoreditch. Technicality focused on a modern take of old jungle styles, mainly the drum breaks and how they where edited. I guess Dreamscape is a kinda homage to all that but pitched down to a slower bpm so I can play it on techno floors. The vocal sample is from an '80s lo-fi band called Cleaners From Venus."
How good is this flyer?

Fold: "Yeah that's decent! Dreamscape, AWOL, Innovation, Telepathy and Best of British all used to have a strong flyer game."
Tell us some nugget of wisdom you've accumulated along the way about love, life, food?
Fold: "People like Bill Hicks and Carl Sagan have got you on that so you should go check them boys. I'd only be repeating something they have already eluded to. All I really know is my friends and family are very important to me."
Any famous last words?
Fold: "Dream is destiny."
Fold's 'Netflix & Chill' EP is available now on Aus Music (buy).