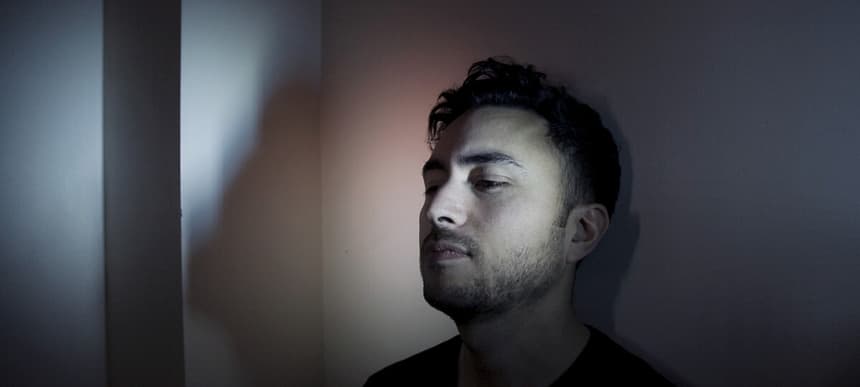 13.11.2015, Words by dummymag
Dummy Mix 285 // Shenoda
Cambridge based producer Shenoda just stepped things up a notch with the recent release of his first full length EP on Will Saul's label AUS Music, 'Labour' EP.
Effortlessly marrying sibling genres house and techno, his stellar efforts on Electric Minds, Hypercolour, and ManMakeMusic previously captured the attention of AUS and paved the way for his inception with 'Labour'. Bubbling up amongst the boiling synths of Sunbeam Bloodstream, glacial sweeps of Streak, and metallic edge of If I Could – the EP's title track Labour – which we premiered last month – is a slab of sunrise house, with darting rave stabs that throw the listener back to open-air parties in the middle of nowhere, with no real end in sight.
Listen to potato snack addict Shenoda's Dummy Mix below and read a quick catch-up the producer below.
Hey Shenoda – how's it going? Are you recovered from the wave of 'Labour' yet?
Shenoda: "I'm good thanks. Been busy in the studio finishing off lots of new material and I'm feeling like I'm in a good place. Recovered from the wave of 'Labour'? [Laughs] Well I recently became a dad, so that's something you'll probably have to ask my other half."
Tell us about some of tracks on the mix – any stand outs, faves, exclusives?
Shenoda: "I've gone for something that is a mixture of some club focuses, as well as a few more interesting cuts. There's some forthcoming music from Will & Ink's label, a nice Grain remix of Dense & Pika, some edits of a couple of tracks from me and a couple of classics for good measure. There's a really nice track by Chinaski from the summer which I've been playing a lot recently. In terms of some more interesting cuts there's a recent one from I:Cube on Versatile, and an old B side from Matthew Herberts' Accidental recordings."
If this mix was a person what would they be wearing?
Shenoda: "Crocs and leather – little else."
Is there anything in the world you truly can't live without? Maybe some you have to have/do when you're in a producing session or on the road?
Shenoda: "Anyone that knows me knows I've got an unhealthy snack addiction. I used to eat a minimum of three packs of crisps per day ffs. I've cut down much more now and I'm on a healthy vibe, so it's pumpkin seeds instead."
If you could remix any track in the world – what would you choose and what road would you take with it?
Shenoda: "Roman Flügel's Geht's Noch? I remember when I was at university and heard this everywhere. The lead synth line is bonkers and would be a lot of fun to use in a different way."
What's next – any famous last words?
Shenoda: "Just finishing off my next AUS EP as well as some new music that'll be appearing on something a little special which I can't say much more on."
Shenoda's Labour EP is out now on AUS Music.