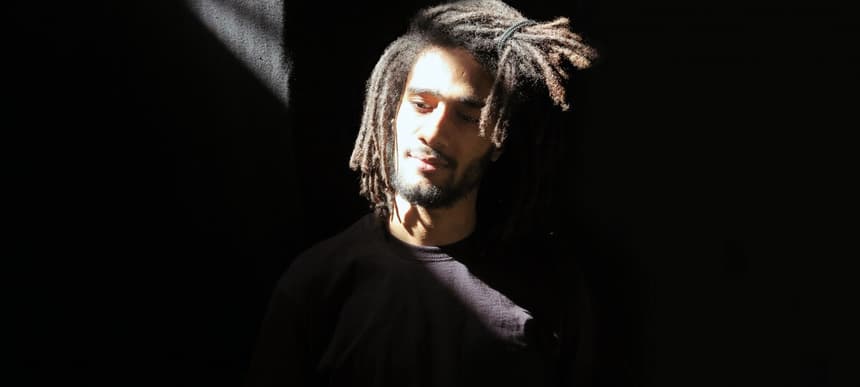 26.11.2015, Words by dummymag
Dummy Mix 290 // Herva
After a succession of releases on Delsin Records, Bosconi Records, Kontra Musik, All City Records, and Don't Be Afraid, Italian producer Herva is set to ascend the Planet Mu throne for the first time with his fourth album 'Kila'. The Swahili word for 'everything', the album is an all-encompassing and experimental foray into house and techno, complete with tribal chants and sparse, minimalistic soundscapes. Residing in the Florence countryside, his seclusion from the bubbling hype of electronic music is reflected in 'Kila' – which leaves any generic and staid hallmarks of the genre at the door.
To mark the arrival of 'Kila' on November 27th, Herva graces us with an electro-funk tinged addition to the Dummy mix series featuring classic tracks from the like of Yellow Magic Orchestra to unearthed gems from local Floretine label Bosconi.
Hey Herva – how was your 2015?
Herva: "It's been a great year! I've been able to spend time on my passions and I can't be sad. I thank whoever made it possible: from my family and friends, to all the labels and listeners that believed in me and my music."
Tell us a little bit about a mix – was it recorded with a mood or activity in mind?
Herva: "I mixed it at Sunday, chillin' with some friends at home. I was quite upset because this was the second recording since the digital recorder was not working with the SD card I used at first. I had to make a second mix as the first was really good but unusable."
Are there any exclusives in there or tracks that mean a lot to you?
Herva: "Whilst I was digging in my records I found an old compilation from local Florentine label Bosconi that contains a really great track from Dukwa. At that time he was producing music under his real name and the track title is called She Likes My Body. It's not mine but I care for this track since I found it as it brought back good memories."
What prompted the electronic funk in this mix?
Herva: "I guess it was all about the mood. When I found out that the first recording was totally unusable, I needed to go a bit funkier to get make the day happier again."
On a tangent, what was the best meal you ate in 2015?
Herva: "It's not easy to decide but few days ago I went to Strada in Chianti, a town very close to Florence. There I found the holy grail of fried stuff.. fried Trippa (or tripe) made me crazy. Not the best thing I ate this year but of course, but it is a dish to remember."
Any last things you'd like to say?
Herva: "I suggest switching off social media, chat and phones – at least when you hear the music. Being constantly distracted and overloaded day by day will kill your focus and your tastes."
'Kila' is out November 27th on Planet Mu (buy).