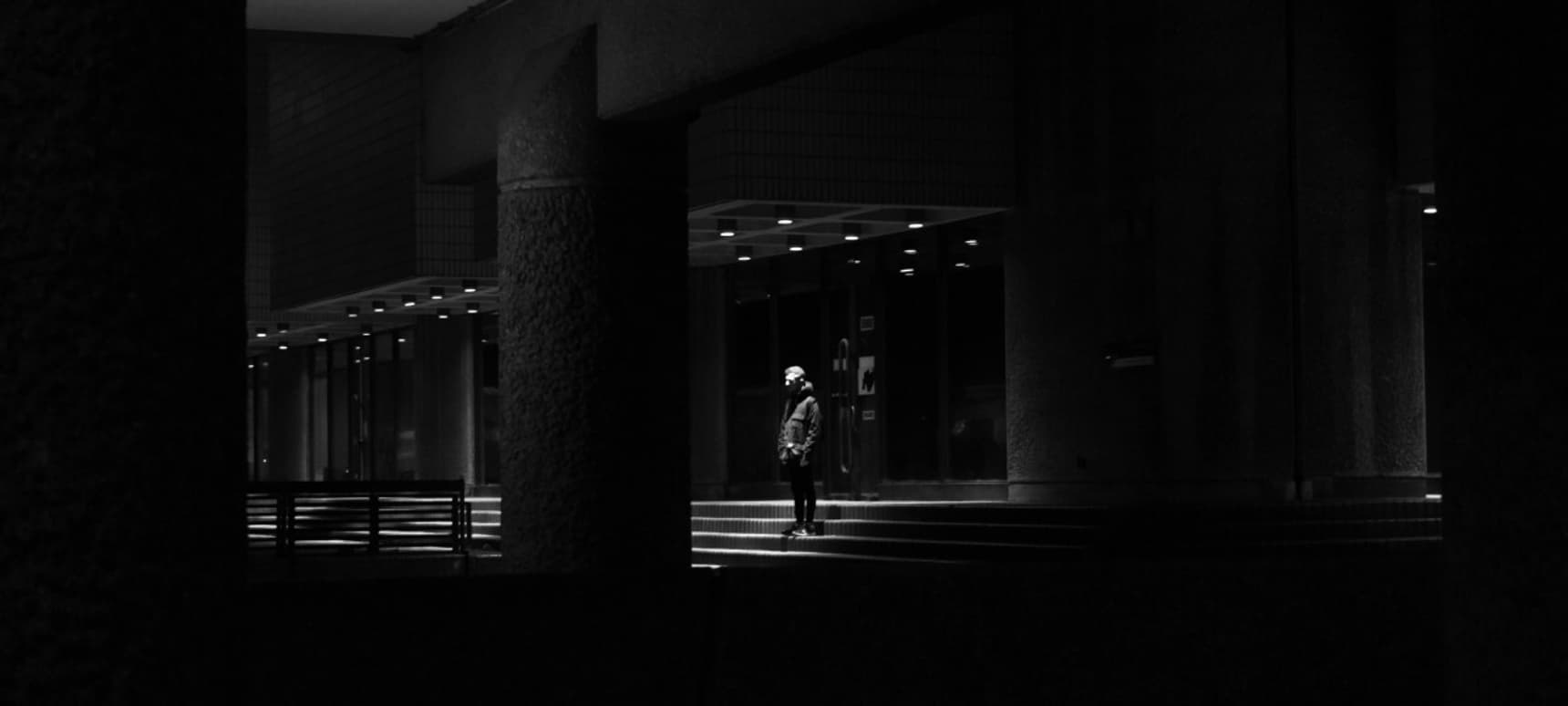 14.12.2015, Words by dummymag
Dummy Mix 297 // Tom E. Vercetti
A lot of people have put 2015 to bed, but not icy instrumental producer Tom E. Vercetti or Coyote Records for that matter. First we lined up a Dummy mix from one third of the Silk Road Assassins squad, then we had a premiere too. Finishing off the year with a fire release, Tom E. Vercetti drops his EP 'Future Perfect' on Coyote on December 18th, just a couple of days before half of the British population self combust from extreme turkey / nut roast / brussel sprout / cranberry sauce consumption. (Delete as applicable). In anticipation, we got our grubby hands on Chemist's remix of EP track Infinite Plane. A rougher rework of Tom E.'s original, Chemist takes us on an unpredictable cruise through dark plains of swerving cars, burning rubber and smashing glass. Not dissimilar to a Friday night on Kingsland Road, only sounding a million times better.
Listen to the stream of Chemist's remix in the player above and then kick back with Tom E. Vercetti's mix and accompanying interview below.
Hey Tom E Vercetti – how has 2015 been for you?
Tom E. Vercetti: "It's been pretty good thanks. Made a load of music and had some cool opportunities. Hopefully 2016 will be more of the same."
Tell us a little about this mix – was it recorded or put together with a mood in mind? Does it sit best in any particular part of the day?
Tom E. Vercetti: "I approached this mix a bit differently than I usually would. There's a lot of music I rate below 100bpm which I never get to play out so I thought it would be cool to include some of that. The mix has a lot of music from friends and producers I rate and also some of my own and Silk Road Assassins' material"
Any exclusives, personal favourites or stand out tracks for you?
Tom E. Vercetti: "There are a few forthcoming Odeko tracks in there which are wicked. Breezy from the FFVIII soundtrack is also a favourite. It brings me back 10 years every time I hear it. There are also a few Silk Road Assassins bits in there which we're looking to releasing next year."
Tell us a little more about your forthcoming EP 'Future Perfect'. Coyote is a favourite of Dummy – what was it like working with them?
Tom E. Vercetti: "The EP was written with a vague narrative and visual concept inspired by retro-futurism and sci-fi. I've been working with Coyote for a while now and it's always a pleasure. Tomas is a don when it comes to running everything and it's a really cool group of musicians to be involved with."
If you could have an EP release party for 'Future Perfect' – what would you do? What would be the dream line-up, where would it be and what would you wear?
Tom E. Vercetti: "You know that Ice Hotel in Sweden? I'd like to convert that into a massive club. I guess you'd have to dress up pretty warm in there so I'd probably go full ski suit. The lineup would have to be icy too. I'd just book my friends I think. Would have to be careful with the lineup because if it's too fire it might melt the club…."
Any famous last words / things on the horizon / shout outs?
Tom E. Vercetti: "Very big shout out to bossman Tomas for having faith in my music and putting it out. There are a load of things I'm looking forward to sharing with everyone in 2016 so keep your eyes peeled."
Tom E. Vercetti's 'Future Perfect' EP is out December 18th on Coyote Records (buy).