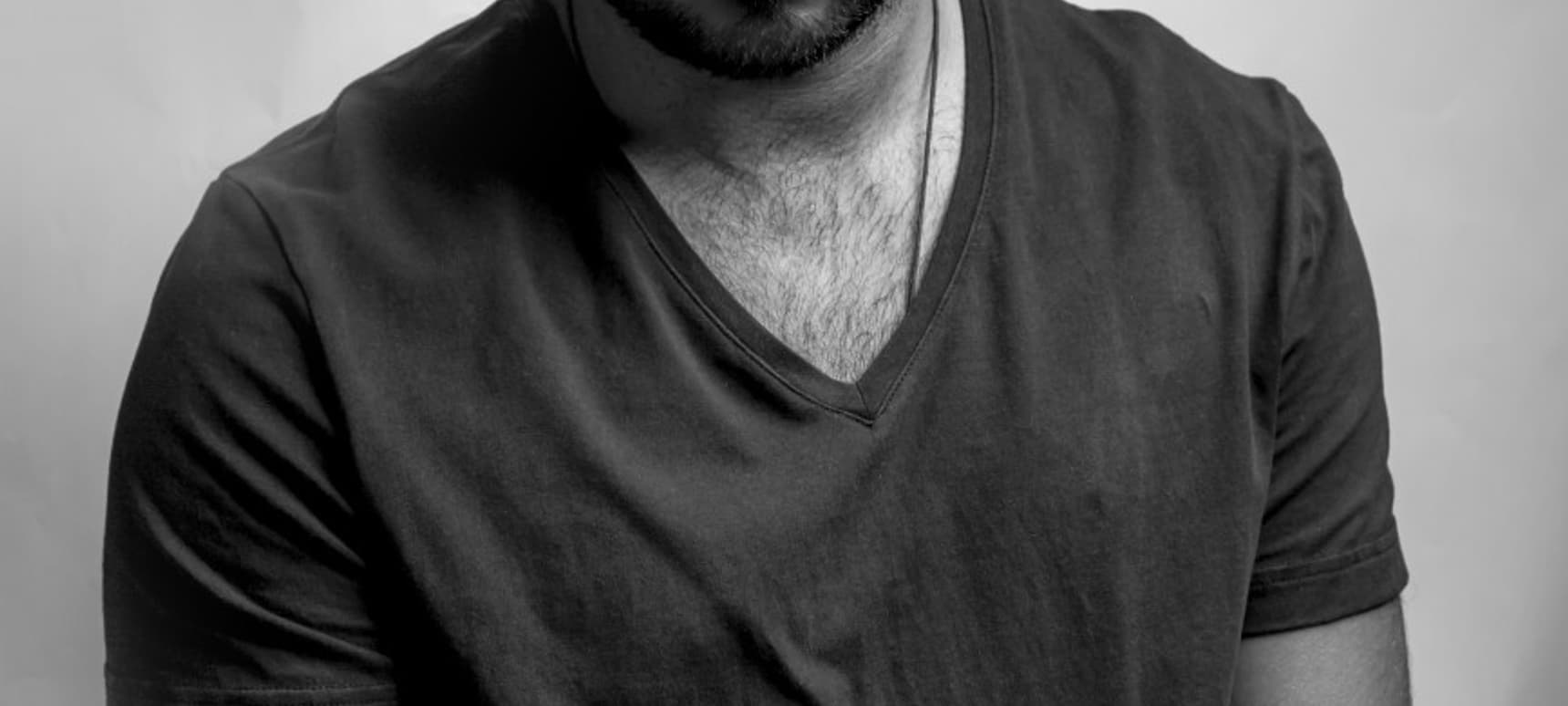 08.01.2016, Words by dummymag
Dummy Mix 301 // Habischman
Habischman is a Berlin based techno DJ, working reguarly with the likes of Hot Since '82 and Digweed. A good friend of Booka Shade, Habischman joined forces with Chi Thanh for a split release on the house and techno stalwarts own label, Blaufield.
The first non-Booka release to grace the label, 'Follow Your Soul / Skala' is a tagteam effort that sees Habischman working his bubbling dancefloor magic on Skala whilst Chi Thanh makes steely movements on the flip with Follow Your Soul, making it a well-rounded fifth release on the highly-rated label hub. Release in mid December, Booka Shade noted: "We are very happy to see the Blaufield family grow and to have two such talented producers on the label."
To mark the occasion and start 2016 as he means to go on, Habischman shared an exclusive mix with us for our series. 11 tracks long, it's awash with edits, remixes and a couple of originals from the likes of Atove, Yousef, and a few cuts from Habischman himself- including a Panorama Bar ready remix of M.A.N.D.Y and Blaufied's boss Booka Shade's '06 classic, Oh Superman.
Dummy Mix 301 tracklist:
01. Raw District Feat Forrest 0.18 (Original Mix)
02. Habischman Skala (Original Mix)
03. Dario D'attis & David Aurel Fiore (Sante Sansone Remix)
04. Yousef Reverence (Original Mix) / Habischman Edit
05. Metodi Hristov Don't You Know (Original Mix)
06. Atove Late (Original Mix)
07. Florian Kruse & Hendrik Burkhard We Own The Night (Pleasurekraft Remix)
08. Soulwerk Stuck In My Mind (Jamie Stevens Remix)
09. Framewerk Feel You Hold You (Quivver Remix)
10. Michel Cleis & Klement Bonelli feat. Martin Wilson Marvinello (Radio Slave Remix)
11. M.A.N.D.Y vs Booka Shade Oh Superman (Habischman Panaroma Remix)
Chi Thanh and Habischman's split release 'Follow Your Soul / Skala' is out now on Blaufield (buy).