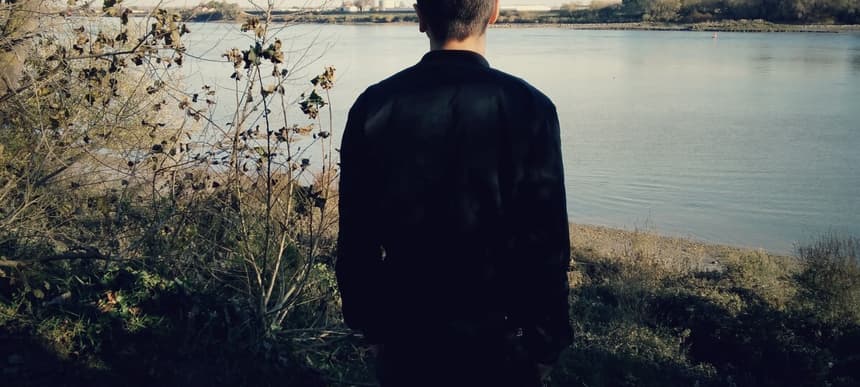 29.01.2016, Words by dummymag
Dummy Mix 304 // Maelstrom
Hailing from Nantes in France, Maelstrom is a key part of France's fruitful techno scene and has been contributing to it for over 15 years now. With releases on some of the country's most exciting labels including Sound Pellegrino and Bromance, he has now set up shop with LA, NY and Paris based producer and vocalist LOUISAHHH!!!, debuting their RAAR imprint last year as a "punk rock label for techno heads, or a techno label for punk rockers".
Preparing for a busy year ahead on both his solo and collaborative projects, Maelstrom just dropped the second release on RAAR, but still found time to record an exclusive mix for our series. Touching down at almost an hour long, the mix combines swathes of spaced out ambient techno with progressive club music; including cuts from the likes of Steffi, Vatican Shadow, and recent mix contributor Aisha Devi.
Listen to the mix and get acquainted with Maelstrom in the interview below.
Hey Maelstrom, how's 2016 for you so far?
Maelstrom: "It's great, thanks ! I'm currently working on building a new room with a new setup in my studio which is super exciting."
Tell us a little more about the mix – did anything inspire your selections, or are there any standouts, exclusives, or personal favourites?
Maelstrom: "I built the mix around my Opium Wars track, I wanted it to be at the center of the mix in the right context. It's not a straight-forward techno track, nor a DJ tool, but it nonetheless always gets a great response when I play it in my sets. I also recently went back to my record collection and spent time listening to the records I bought in the late '90s, where I re-discovered a few EPs from the godfathers of Hague's industrial techno/planet rock scene, Unit Moebius. Their sound is still as relevant today as it was when they were released and maybe even more relevant now, so I wanted to include some of their music in the mix as well."
What's the mood of the mix? Did you record with any particular scenario in mind, like a club warm up?
Maelstrom: "I wanted it to be more about sound than structure, so the focus is more on that aspect. It doesn't have a purpose except to shine a light on tracks with a singular approach to sound. I enjoy music when it's not trying too hard to make me like it. Most of the tracks here, you can almost feel the artist's trust for its own sounds – the music is leading the way, not following a pre-existing route but creating it's own path."
If you could go back to any musical or clubbing era – when would you choose, what would you do and who would you hang with?
Maelstrom: "I would go back to the '40s or '50s and hang out with Ornette Coleman, Eric Dolphy, Sun Ra, Coltrane, Bud Powell, and Monk at the Minton's Playhouse or the Village Vanguard."
What's next on the horizon for you? Do you have a busy year ahead working on RAAR with LOUISAHHH!!!?
Maelstrom: "We have the next three RAAR EPs planned so far and we're working on more. We're also taking the label to the clubs with a series of RAAR label nights across Europe. I'm working with Djedjotronic on LOST Echoes, our improvised-live-techno project which will be my main focus in the second half of the year. I've also been recording a lot of new music in the last two months, so I should have a couple of Maelstrom EPs released by the end of the 2016 too."
Dummy Mix 304 // Maelstrom tracklist:
01. The Exaltics They Arrive
02. Komet Hub
03. Silent Servant Sampler 2
04. Regis Fragment 4
05. Maelstrom Opium Wars
06. Unit Moebius Anonymous SD23 B
07. Body Boys First Time
08. In Aeternam Vale V8
09. S/D The Launderette
10. Maelstrom Unreleased
11. Steffi JBW25 (Answer Code Request Revision)
12. Vatican Shadow September Cell (The Storm)
13. Aisha Devi Numen J
14. Specialivery Dust Detector Subsystem (Beatless)