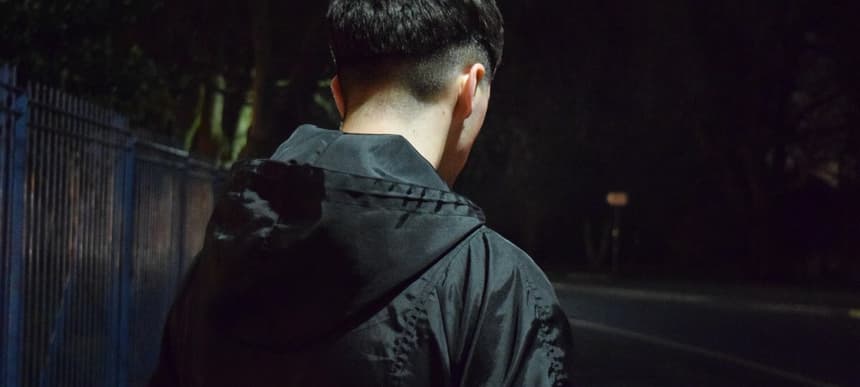 18.03.2016, Words by dummymag
Dummy Mix 315 // LING
Recently making waves on PAN & Visionist's joint project CODES, Liverpool based producer LING caught our eye with his debut EP on the label last month, the stunning four-tracker 'Attachment'.
Constructed from a vast archive of field and browser recordings collected over the past four years, 'Attachment' is a sonic minefield of twists and turns that loosely explore the themes of habitual mental tendencies. From the epic near seven minutes of opener Thuril Whir through to the Far East flecked lull of Canthem, the glitchy and glacial bursts of 'Attachment' tread a territory somewhere between seething energy and a soothing, somewhat therapeutic realms.
Following up on the EP release last month, LING delivers a Dummy mix that's full of Dummy favourites ranging from Toxe, WWWINGS, recent mix series contributor NA, and Bataille Solaire (Kara-Lis Coverdale really likes Boul too).
It's ripe for weekend listening, so melt into LING's mix below and thank him later.
Dummy Mix 316 // Ling tracklist:
Yves Tumor Mssng Naw
Kid Smpl Blade
Kareem Lotfy uberache
Brood Ma Well Equipped
Zora Jones Ruby Fifths (feat. Heavee)
Renick Bell Beats for Traditional Dancing in 4 at 160bpm
Colin Self Triton (Silver Trope)
Paul Jebanasam search another 3H =lose you i), place i=0 doubtI V (φ) am ∝ exp( √ 16π to meet you again pm² P
WWWINGS CHAINS
ANGEL 1 Digital Scale
Mechatok & Toxe Half Life
Ted Hearne The Source: Oh the Shark
E_SCRAAATCH – I Have To Say No So Much Right Now
Wolf & Witnessing Acapulco (Kablam Remix)
NA Brass Claim
Bataille Solaire Boul
oxhy – companion.species
Gabriel Ledoux < He's wounded, fuck>
Carter Tutti Void f = (2.6)
Kepla part exhumed
Farhood Gomnam
'Attachment' is out now on CODES (stream).