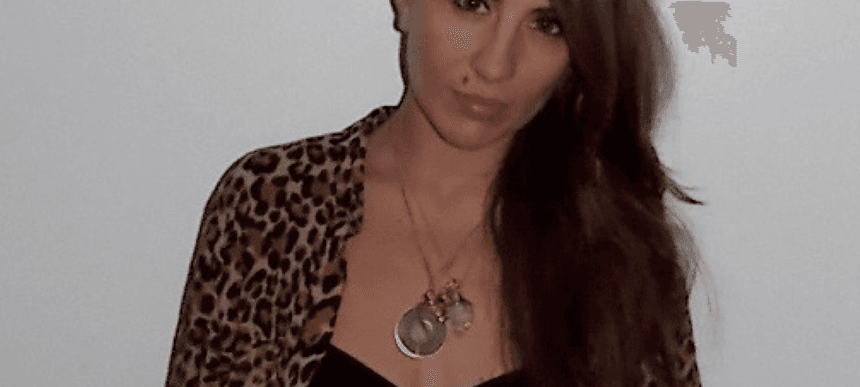 07.04.2016, Words by dummymag
Dummy Mix 320 // Nightwave's Dance Mania Mix
A hot-fire DJ, producer, club promoter, label-head, vocalist and Egyptology obsessive – Slovenian born and Glasgow based RBMA alumni Nightwave (aka Maya Medvešek) has a lot on her plate. She has produced across labels including Warp, Svetlana Industries and Unknown To The Unknown, runs her own label Heka Trax, has been envisioned into a feline cartoon character, ran her party Nightrave in Glasgow, and even worked with Chi-Town's finest DJ Deeon on the infectiously vibed up Hit It .
More recently, Nightwave remixed Bossy Love's track on her Heka Trax imprint Want Some into a surefire dancefloor slayer and has also decided to stoke the fires of clubland with a new clubnight, BAM BAM. Kicking off proceedings on April 8th at The Rum Shack Glasgow, the music policy champions everything from R&B, dancehall, soca, garage, and grime through to Jersey club and rap, with a focus on exciting emerging talent. A portion of the BAM BAM door money will also be donated to different women's charities.
Already gracing our mix series for #237, Nightwave returns to the decks for a mix devoted to a label close to her heart, the imitable Dance Mania. Peppered with smutty hits from ghettoclub pioneers such as Milton, Nehpets, Paul Johnson, and Eric Martin -it encapsulates the sound that spawned and shaped so many of the ruff house and footwork tracks in circulation.
Listen to Maya's spiced up mix below, and get an early dose of the Friday Feeling.
Hey Nightwave! How has your 2016 been so far?
Nightwave: "Hello! It's been great! I released and remixed a great single by Bossy Love, played some cool gigs, started a new club night, and nearly finished my next record."
Dance Mania's back catalog is freakin ridiculous, so tell us more about the mix, how did you make the selections?
Nightwave: "I played a Dance Mania set for Hullabaloo Glasgow in February so I did a bit of preparing for that and had a bit of practice-guess I just went for a slow to fast BPM range with a bunch of classics thrown in!"
What's your all time favourite / signature Dance Mania track (or artist if that's too hard!)
Nightwave: "I have to say DJ Deeon!"
How /where /when do you expect people to enjoy this mix?
Nightwave: "Anywhere they wanna get a bit freaky -car, gym, after party…bedroom? [Laughs]"
Speaking of labels, how's Heka Trax going? We're loving Bossy Love…
Nightwave: "Really well thanks, Bossy Love single and remixes were really well received, they're gonna be huge and I can't wait to see what they do next. I've also signed some new people including Carpainter from Japan. I will probably release more Glacci and Blastto soon too!"
If you could go back in time to any era – when would you choose and what would you do?
Nightwave: "Ancient Egypt of course! I would be a priestess of Hathor or probably a beer maker more realistically. By the way their word for beer was 'Heneket', so there's a Heineken ad in there?! Also 'Heka' is an Ancient Egyptian word for magic and soul activation."
If money was no object, what would your dream outfit for DJ sets be?
Nightwave: "Ooft. Custom made Versace wardrobe with loads of leopard and tropical elements and custom made Louboutins (I'm shoe size 1)."
What's next for Nightwave?
Nightwave: "I'm finally releasing an EP this year!! I've worked with a bunch of vocalists too and put a lot of love and work into it after a bit of private life chaos last year. I'm so so excited for you to hear it."
Dummy Mix 320 // Nightwave's Dance Mania Mix tracklist:
Leetrece Brown Love Will Find A Way
DJ Deeon Hypnosis
Hercules 7 Ways
Rhythm II Rhythm A Touch Of Jazz (Lifestyles Of The Rich Mix)
Paul Johnson What Ever U Do
Robert Armani Falling (Armando's House Mix)
DJ Deeon 2 B Free
Steve Poindexter Work That Motherfucka
Traxmen Hit It From The Back
Robert Armani Ambulance
Eric Martin If You Ride
Paul Johnson Let Me See You Butterfly
DJ Flint Denial 69
DJ Milton Denial 1999
DJ Deeon Freak Like Me
DJ Nehpets Na Na Na
DJ Topcat I Need Weed In My Life
Join Nightwave, Cleoslaptra and Femme Fresh for BAM BAM at The Rum Shack Glasgow on April 8th (info).