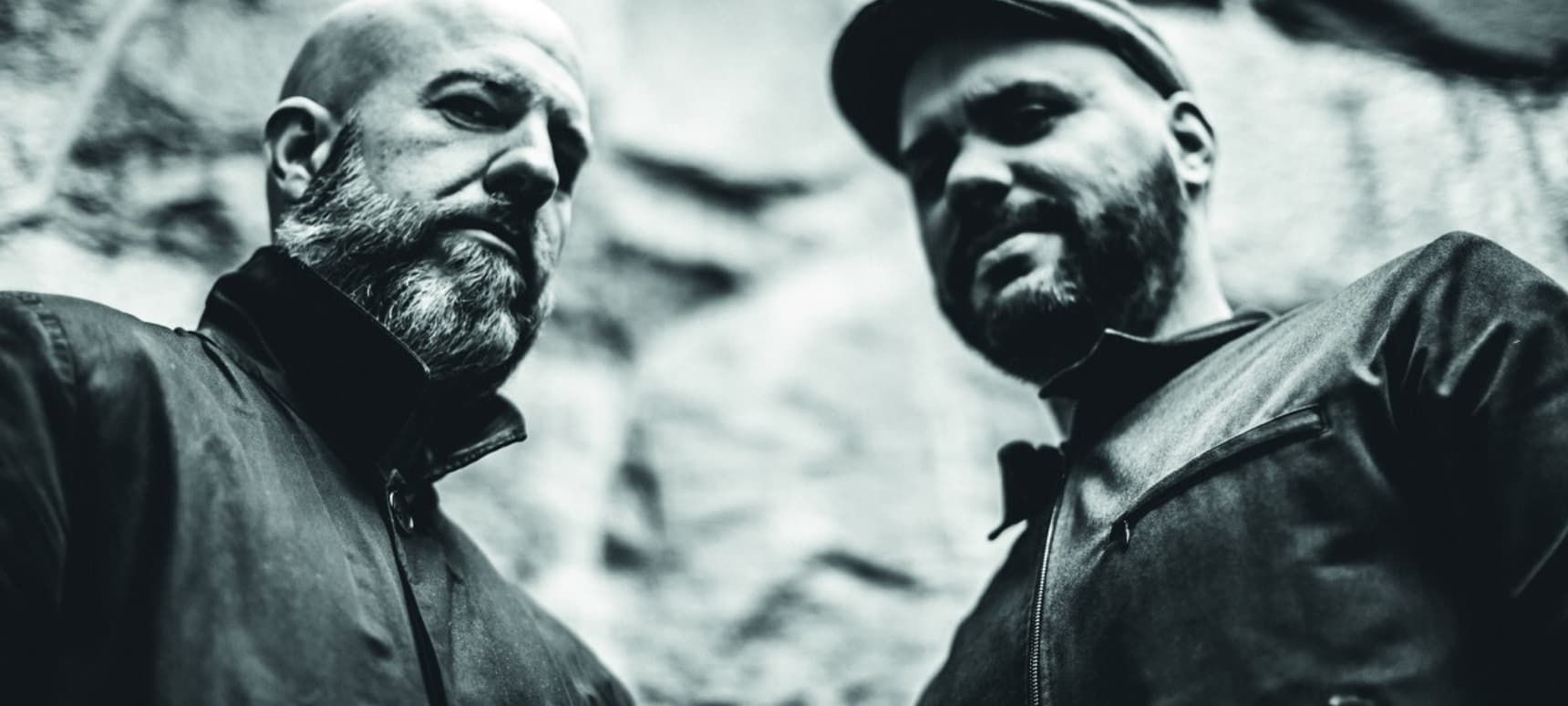 12.05.2016, Words by dummymag
Dummy Mix 327 // Local Talk (Tooli)
Established in Stockholm by Mad Mats and Tooli almost six years ago, Local Talk was born from the pair's undying love for house music.
Behind the label are world renowned DJ and club promoter Mad Mats (Raw Fusion / GAMM) and Tooli – a well known DJ in the Stockholm party scene, chiefly for his highly acclaimed 24:HRS events and accompanying blog. In early 2011, they joined forces to establish Local Talk, their first step in creating a platform for their mutual and deep love of house music.
In the past five years, they have played host to dancefloor ready releases from Lay-Far, Kindimmer, Kyodai, Ashley Beedle, Dirtytwo, and the jewel in their discography crown: HNNY's invincible 2012 hit, For The Very First Time.
In this label mix from Tooli, you can expect a tracklist spanning from brand new productions on Local Talk, through to forgotten house gems the pair have nestled up on their Local Talk sub-division, "1nce Again", where Tooli and Mats re-purpose back-in-the-day classics via new mixes and reworks.
Listen to Tooli's mix for Dummy below and read an interview with the label after the jump.
Hey guys, tell us a little more about how your label Local Talk came to be?
Local Talk: "We started the label at the end of 2010. Before then, Mats had worked with a label called Raw Fusion. Tooli on the other hand came from a different background and was in the military. A mutual friend brought us together. We get a lot of questions regarding the name but it actually comes from an old recording by Bo Hanson and Eva Shark called Prata lokalt that is played to kids in school. The song is very known here in Stockholm and when Mats asked Tooli to come up with a name, he referred to the track. Since Mats also really likes the song it was a no brainer really. We still play the track in our sets as a little homage, so if you've been to any of our gigs you've probably heard it. If not, then just ask us next time we're playing at your club."
Do you believe there is a typical sound of Local Talk, or is this something you avoid?
Local Talk: "No, I would not say that there is a particular Local Talk sound. Even though we are a label that mainly focuses on house music, we are very (!) open minded to all types of underground dance music, as long as it makes sense within the house community. In the beginning, we often got associated with the whole '90s house revival and even though we still love that sound, we always said to ourselves that we would never be limited or defined by a specific genre. Our main goal is to release tracks that we feel are relevant to our own DJ sets. Whether it's deep, jazzy, techy, raw, melodic, jackin', old school, nu school, broken, soulful, bla bla is not important…the only relevant factor is if we feel it!"
How does the city of Stockholm shape or feed into the label?
Local Talk: "More or less nothing, Stockholm is a techno city with an über strong Berlin complex. We're kinda the black sheep over here."
Who is your favourite house DJ of all time? And what would you do if you could spend the day with them?
Local Talk: "There's a Swedish house DJ that really paved the way for the whole music scene over here called DJ Burk. Back when people where still into vinyl and no one was giving attention to the digital aspect of DJing, Burk was playing CDs and using Blu-Ray at the shows. Music and visuals were controlled and used to the fullest.
Burk also had different themes while playing: it could be tempos (only playing songs in 105 bpm), mixing jazz with reggae, or having people playing instruments (I do remember seeing a harp and congas once). This DJ also did daytime parties 10am until 6pm (this was way before anyone else was doing it) and also offered a range of hot and cold food at the parties. Sadly Burk never got much attention and is almost forgotten these days. Not much has been written about those parties, so we're doing our best to tell the stories and keeping the name alive. We're planning on a little support night later this year and of course, having Burk down to play with us."
Anything on the horizon for label or for us to look out for?
Local Talk: "More of the same– meaning high quality house music."