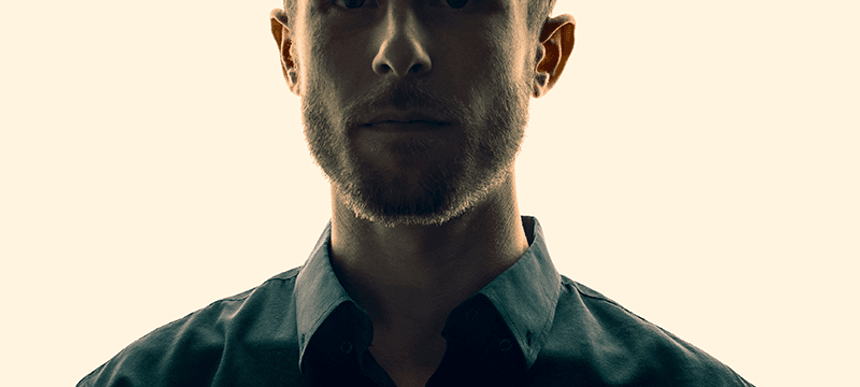 29.07.2016, Words by dummymag
Dummy Mix 447 // Ashworth
London based techno DJ and producer Ashworth has been working on his craft solidly since 2012, with releases across acclaimed labels such as Waze & Odyssey's W&O Street Tracks, Anjunadeep, and No Real Value. However, it was a debut on Cat N' Dogz's Pet Recordings and his 'Grain EP' for Needwant that really pushed things to another level for the multi-talented musician.
Continuing to build on his reputation as a unique, exciting and versatile DJ with tours across Europe – Ashworth utilises his love vinyl and extended sets to cover all aspects of electronic music, whilst also forging an instrinsic bond to the consistently considered music he releases.
Ahead of his set at RED Market's Last Days Of Shoreditch tomorrow, followed by Anjunadeep's closing party at XOYO after – we invited Ashworth on board for a Dummy mix. Gliding smoothly from sparse and moody cuts through to bubbling and soulful house, this one definitely doesn't disappoint.
Hey Ashworth, how's your summer been?
Ashworth: "Hey! It's been great thanks. I've struck a nice balance between studio and playing shows. In the studio I've been really taking my time with a handful of new tracks. I'm slowly evolving them, testing them out in clubs, playing them to people, and gradually getting them to the point where I'm 100% happy rather than rushing to meet label deadlines and schedules. With DJing, I've been over to different parts of Germany a few times, then played Space Ibiza last week, and a nice show in London before that with the Anjunadeep guys. I'm enjoying playing more than ever at the moment, as the link between what I make in the studio and what I play in the clubs feels like it has clicked together somehow."
Tell us a little bit about this mix. Was it recorded with any particular mood in mind?
Ashworth: "I always try and keep a lot of new music that I'm excited about fresh in my mind, and try to get to know my records as well as possible. Then just start playing and see where my mood takes me. I just keep my fingers crossed for those moments where things click into place perfectly and the next track basically picks itself. Listening back, I'm super happy with this one. In a one hour studio mix, I dart between genres a lot more than I would in a five hour club set, but I always try and be mindful of flow, tension, release, shifts in bpm and energy all the usual things you think about in a club, just within a more concentrated timeframe."
Are there any exclusives, stand out tracks, or personal favourites in there?
Ashworth: "There are a few of exclusives of mine. Sienna, Iceland, Falling and Carmine. Also a friend of mine Firmin has been making killer tracks, I've been hammering his track Morningtime."
If you could go back in time to a past music era and throw a party – when would you choose and who would you play alongside?
Ashworth: "For the sake of avoid the obvious Paradise Garage et al, maybe I would say 2003/Alcachova era of Ricardo Villalobos. This was a couple of years before I got fully into him and his sound, but that album is absolutely iconic, and I love how he kinda reinvented minimal from being this generic poser/bar thing to being one of the most exciting movements in the history of electronic music."
"I love how [Ricardo Villalobos] kinda reinvented minimal from being this generic poser/bar thing to being one of the most exciting movements in the history of electronic music." – Ashworth
Any shout outs, or stuff on the horizon to tell us about?
Ashworth: "I'm excited for remixes for Solomun Grey and Thorsteinsson to come out, and also an upcoming track on Pets Recordings. My next show is on Saturday in London with the Anjunadeep crew, which is always a blast, and then an Indian tour which is going to be cool."
Dummy 447 tracklist:
Ashworth Etna
Jock Burton Dolmen
Takashi Himeoka Aoi
Firmer – Morningtime
Ashworth Iceland
Ashworth Carmine
S.A.T Fishfarmdisco
Mark Ambrose My Soul Your Soul (Valentino Kanzyani Remix)
Arvo Part Cantus in memoriam Benjamin Britten
Terence Dixon To The Bridge
Mr G Transient
Ashworth Rain Falling
Ashworth Sienna
Minor Science Lightfastness
Ashworth plays plays Anjunadeep pre-party at RED Market's Last Days Of Shoreditch (tickets), followed by a set afterwards at Anjunadeep Summer Closing Party at XOYO on July 30th (tickets).