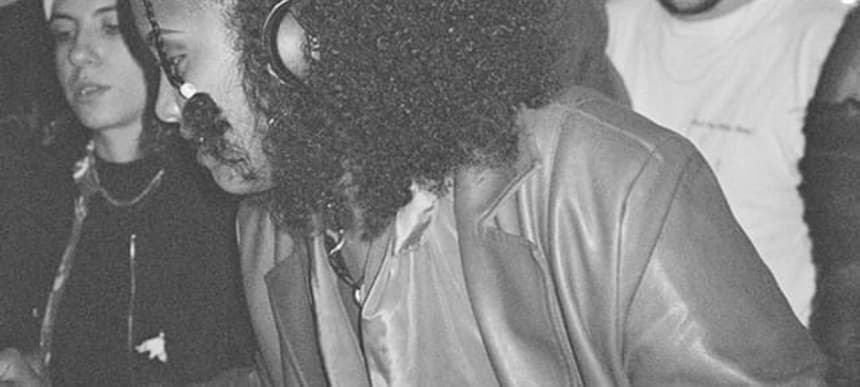 09.01.2019, Words by Felicity Martin
Dummy Mix 531 // Fauzia
The NTS resident and gal-dem DJ racks up big, club-focused, energetic sounds...
Fauzia is fast becoming one of London's most in-demand DJs. The NTS resident, Young Turks affiliate and gal-dem DJ/producer is also co-founder of clubnight SHOOK, recently booking the likes of Kode9 and L U C Y.
She's part of a growing crop of forward-thinking radio talents with skills ranging from presenting to mixing to throwing parties, and recently showed off her mixing chops on a hefty Boiler Room set.
Now Fauzia brings her high-energy club sounds to a Dummy mix, with on-the-ball selections and big blends. Footwork is a genre dear to her heart (she wrote recently that DJ Rashad's 'Double Cup' was the reason she started DJing), so it's fitting that she closes her mix on a Rashad cut.
"This mix reflects where I'm at as a DJ," Fauzia says, "it explores every aspect of club music from house to techno to footwork. Most importantly, it's a reflection of me! And how I consume music."
Tracklist:
DJ Plead – DVE
Blawan – Getting Me Down
Ian DPM – Room 213
???????????
Grifft Vigo – DJ
Hodge – Amor Fati
Addison Groove – Allaby
DJ Lag – 3 Step Culo
Fist T – Night Hunter
???????????????
Doctor Jeep – Angel
Arma – Soundboy
Cop Envy – BGFT
Daft Punk – Technologic
Champion X Rihanna – Bitch Better Have My Money
Doctor Jeep – Control (Flava D Remix)
Borai – Anybody From London
???????????
Tessela – Hackney Parrot (10 Ton Mix)
Impey – ??????
Sega Bodega – Mixtioncoco
Rico Nasty – Rage
Sinjin Hawke & Zora Jones – Lurk 101
DJ Rashad – Drop Juke Out
DJ Chap – Uh
DJ Rashad – Let U No