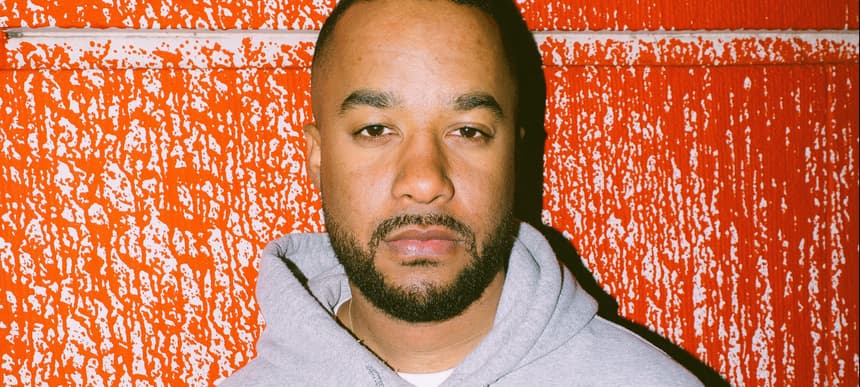 22.02.2019, Words by Felicity Martin
Dummy Mix 538 // Nico Adomako
"An exploration of the anger, fears and dreams that I encounter through my day to day as a black person"
Berlin has long enjoyed a healthy club scene, and Nico Adomako is at the forefront of it. A DJ, curator and co-founder of multi-disciplinary platform EINHUNDERT, his sound spans club and bass music, R&B and dancehall, keeping rhythm and melody central to everything he spins.
Manoeuvring around both the German capital in spots like Berghain as well as playing out in far-reaching corners of the globe, Nico has selected alongside the likes of Fade To Mind, Laurel Halo and DJ Lag, and on platforms like NTS and Berlin Community Radio. His heart-racing Dummy Mix taps into the kinds of experimental club sounds that can be found churning out of soundsystems worldwide, while exploring a deeper, personal meaning.
"This cassette-themed mix is an exploration of the anger, fears and dreams that I encounter through my day to day as a black person," Nico says. "I translate these experiences into club music with the hope of liberating myself and others."

Tracklist:
Scratcha DVA – Traxman
Mountain – DR3AM
TSVI x Banshee – High Aziza (Callosum Edit)
Ikonika x L-Vis 1990 – Beach Lake (Fisky Bootleg)
L-Vis 1990 – Ballad 4D (Sylvere Edit)
Kingdom – Ryde Of Your Lyfe
LSDXOXO – IndustrySexxxxxSlave
Rihanna x Sza – Consideration (LSDXOXO Sister Edit)
She's Drunk – Dancing Doubts
Neana On The Trak – The Approach
Sugur Shane – Buddha Vs. Sugur (Get Face Edit)
Byrell The Great – Wild, FTN
Jam City – The Raven (Air DJ 'Dale' Dub)
Tygapaw – Whitney Wid Di Outta Sight Cunt Juice
Deontay Wilder – Intro
Banshee – Cold World Part 3
Dj JM – KZ
Goro – Drag Whistle Tool
Metro Boomin – Borrowed Love (Instrumental)
Dinamarca – Nena
Kelela – Blue Light (Hitmakerchinx Remix)
Tj Records – Show Off Riddim
Kelman Duran – Highs Love
Epic B – Achilles
Diboss x Ikonika – Inah Line (Instrumental)
Popcaan – Left My Gun
Merca Bae x Followback – Soft Hammer
Jeremih – Neither Do I (Ausschuss Edit)
Scratcha DVA – Secure The Uber
Listen to the mix on Soundcloud.