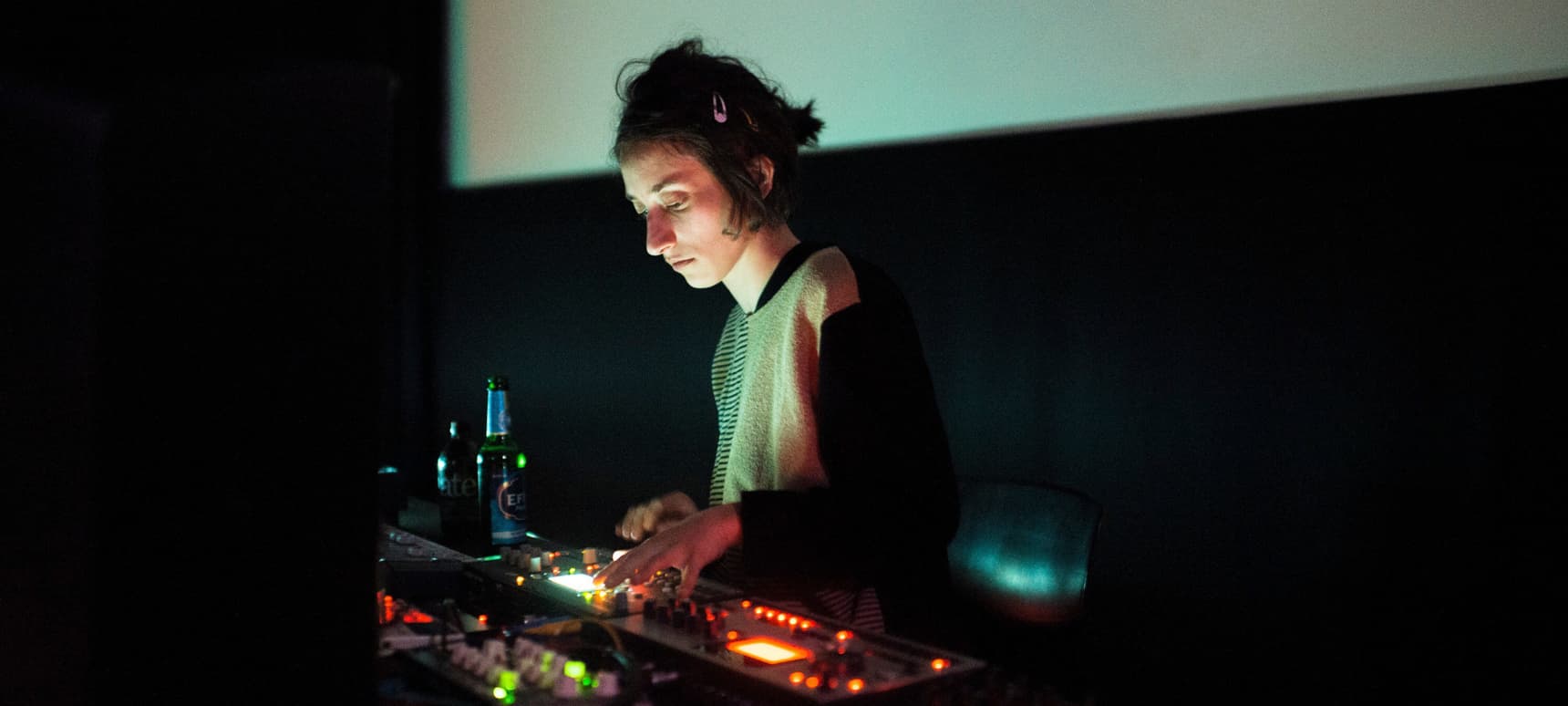 26.06.2019, Words by Felicity Martin
Dummy Mix 556 // Wilted Woman
"Dark music for warm weather?"
Born in NYC and now based in Berlin, Wilted Woman distills the DIY ethos of both cities into her own musical work. Favouring glitchy analogue sounds and electro-techno stacked with wonky synths, she's been a prolific cassette releaser, releasing via a variety of underground labels with the same DIY spirit as herself.
Fresh from a collaborative tape with Nick Klein, she recently dropped 'Lon Lon Night Vision' on Erol Alkan's Phantasy Sound – her debut on the label and something of a curveball for them, with the excellent rhythmic two-tracker scoring a remix from fellow electronic outsider Laurel Halo on the flip.
Winding through some ambient soundscapes, jittery electronic workouts, screechy noise and even gangsta folk, her Dummy Mix is an unpredictable 45 minutes of hyper-modern club workouts. "About the mix… not too much to say about it…" she says enigmatically, "dark music for warm weather?"
Dive in below.
Tracklist:
christina kubisch – circles iii
michele mercure – the sky is falling
3rd wave – new body
underwear – 14 minute side
young male – into the night
rip me – exhale, exfoliate
frank hurricane – i love tha rain
black chow – wonderland
carlos giffoni & prurient – returning rains
g.i.s.m. – death exclamations
secret boyfriend – cool air
tzusing – torque pulsations
dj richard – gargoyle
toe ring – why am i so alone in this world
mark – "… careful development without haste."
hermann kopp – kannibalenkuss
Listen to the mix on Soundcloud.