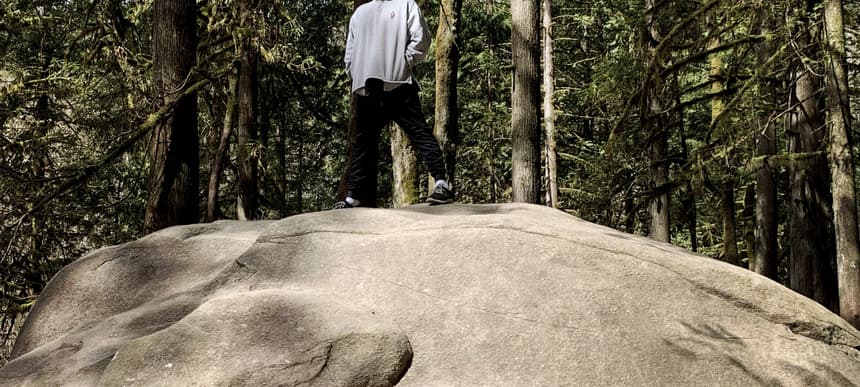 22.10.2019, Words by Felicity Martin
Dummy Mix 568 // Paleman
Drawing inspiration from early electronic music techniques, Paleman pieces together a raw blend of sonic sketches...
Throughout his seven-year career, Paleman has consistently pushed the boundaries. Initially birthed from the post-dubstep landscape in around 2012, Calum Lee's brittle, sparse productions were lapped up by the likes of Swamp 81, before starting his own PLMN label, created to push a new sound.
Recent outings have seen the DJ/producer operate in the more abstract, industrial techno direction of modular jams (listen to 'Worm Field' which we premiered earlier this year, and his 'Trenches' mix series on Rinse FM). Something of a scholar in sonics, he has a degree in classical music, arrangement and jazz under his belt, and has cited people like German composer Karlheinz Stockhausen as influences. So when Paleman got in touch with us asking to do an electronic improv set, we jumped at the chance.
"With this mix I wanted to try something I haven't done before," Paleman says of the mix, "and it is partly inspired by a recent fascination I've had with early electronic music techniques used to create long pieces of music that involved cutting and manipulating tape loops and sketches to then stitch them back together to create longer pieces of music. I didn't actually cut up any tape for the mix, but I spent a week or two recording and layering all sorts of improvisations that I did with drum machines into delays, drones into reverb, and pretty much anything and everything I had lying around that could be recorded as well as all sorts of different modular patches and synth recordings.
"I then edited, manipulated and chopped up the recordings on the computer with the intention of layering them into short loops and tracks to create this mix with. I arranged the tracks and loops roughly in the computer and then while trying not to think too much I then started to do additional recordings off the machines, over the top of the original recordings to glue them together, and make the transitions a bit smoother. This has hopefully created a mix of quite organic and cohesive-sounding sonic sketches that flow into one another naturally. Everything in the mix is original music, and the majority was created and recorded for the mix. Hopefully it captures a section of where my head is at the moment!"