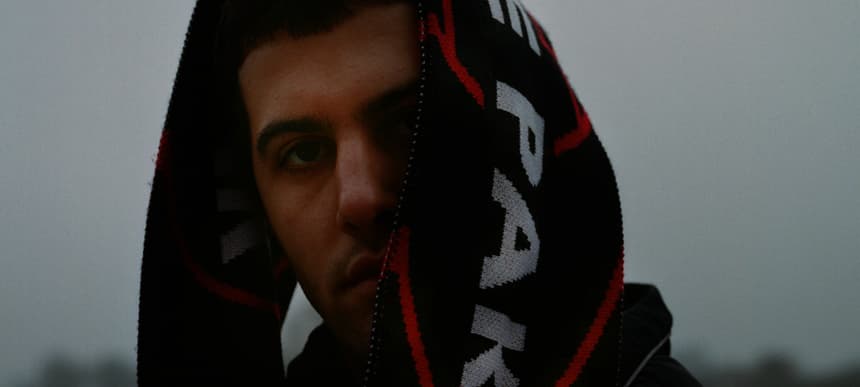 04.12.2019, Words by Felicity Martin
Dummy Mix 573 // Architect
"The core styles in this mix are predominantly club-leaning and the few that aren't are still slap in the club..."
If you've been religiously following Mixpak's annual holiday bundles (like I have), Architect is a name that'll be familiar to you as a regular fixture on the compilations. The London-based producer is one quarter of genre agnostic party crew Prestige Pak, and a beatmaker who loves to chop up R&B and hip-hop trax, magicking them into something that – somehow – bangs even harder than before.
Earlier this year he released 'Breach', an EP marking Manchester label Chow Down's fifth release, throwing down some rude dancehall riddims and atmospheric weapons for the club. Last week he released an edit pack, 'Architect On The Drums Vol. 2' (following, you guessed it, Vol. 1) made up of some reworked Lil Jon, YG, N.E.R.D. and more.
Ahead of Mixpak turning ten years old this Friday (which they're celebrating with an anniversary party in New York), he's turned in the latest for our mix series. Packed with his own OTD reworks, it's a fire-paced ride through Architect's sonic world.
"This is a mix made up of new music from friends and artists I'm feeling at the moment, as well as my own edits and some unreleased productions, alongside some of the artists that influenced them," he told us. "Got some dancehall, uk funky, gqom, bmore, perreo, dembow, baile funk and rap from NY, LA, Atlanta, Birmingham and London in there. Running from about 85 – 140 bpm, the core styles in this mix are predominantly club-leaning and the few that aren't are still slap in the club."
Tracklist:
Lil Jon – Snap Yo Fingers (Architect On The Drums)
Don Quez – TIM (Architect On The Drums)
Architect & Grizzle – Ride The Wave
Studio 91 Records – She Like That Riddim
DARKOO – Gas Station (feat. Curtis J)
Architect – New Manager Bounce
YG – I'm Good (Architect On The Drums)
Architect – Frostbite
Asia Lynn – Bite My Swag
Architect – Corroded
Hitmakerchinx – Black Dalia
Architect – Last One Out
Nino Augustine – Activo
N.E.R.D – Lap Dance (Architect On The Drums)
Architect – Spartan Laser
FRosTydaSnowMann – Hit Yo Gurb
Architect – Spartan Laser (Nebula Mix)
JA Productions – Overproof Soca Remix Riddim
Grizzle & Don Sinini – Salah
Anuel AA & Ozuna Anuel – Brindemos (DjVivaEdit)
La Diabla – Darbouk 2
Lava Dome – Centarian
Rod Lee – Biggie Theme
De Grandi – R7
Jumping Back Slash – Blunt Blades
MC Brinquedo – Roça Roça 2
Strict Face – Intraheat
Bonde R300 – Oh Nanana (Architect On The Drums)
S-Type – Whirlwind
Stickz – Amnesia
Fivio Foreign – Big Drip
Drowzee & Architect – Drift
Young Nudy – Do That
Smuggzy Ace – Gunners On Me