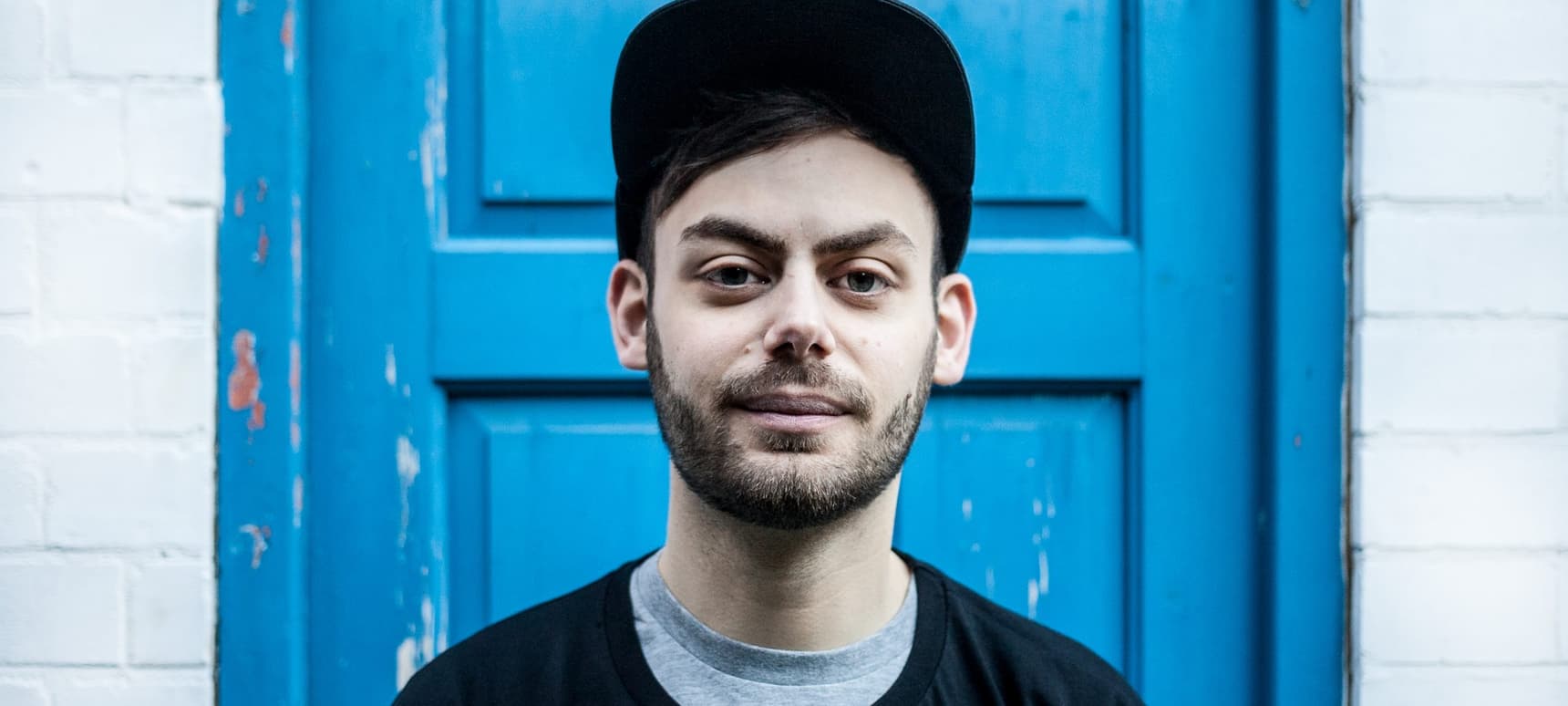 07.01.2020, Words by Felicity Martin
Dummy Mix 574 // Jon1st
The DMC Online Championship winner pieces together his favourite productions from 2019...
Just like D Double E is an "MC's MC", Jon1st is a "DJ's DJ". That is, he's developed a solid reputation for mixing and selection since his breakout win of the DMC World Online Championships in 2013. His expertise in the art of turntablism needs to be seen to be believed, with his skill for fast blends and precise chops making him a selector who's highly in demand.
He's put together the latest in our mix series, and it's a special 2019 round-up, pulling together some of the productions he's rated highly over the past year. "This is the tenth edition of my annual megamix series where I mix together some of my favourite tracks released that year that I've been playing in my DJ sets in a fast-paced style but also presenting the tracks in new contexts with plenty of blends and edits," Jon1st says.
"This 2019 mix is pretty much all focused on 160-170bpm club music from beats to d&b to the emerging 'turbo' 160 sound that Fracture and others have been pushing this year, as well as showcasing a few of my collaborations with Shield, EAN and DJ Craze from the past 12 months."
Tune in below.
Tracklist:
Refreshers – Got Me Weak
Groves – Uselef
Sam Binga & Halogenix – I'm An Adult
Lordel – Bollo
Fracture – Get Raw
Watch The Ride – Original Format ft. D Double E
Workforce – Your Moves
Big Dope P – Bigolbutt
Redraft – Get It feat. Metafloor & Groves
Fonzo & Riko Dan – Bushmaster (Sam Binga Remix)
Alix Perez – Phantonym
Homesick – 1800Areyouslappin (Sinistarr Remix)
Philip D Kick – Bleach
Om Unit – Righteousness
Pablo Dread – Fyah Burnin (Fixate Remix)
Yung Bingles & Lil Chips – Man
Fracture – Percussion Sweet
Fracture – Big Up The Ladies
Sam Binga & Onhell – A Mighty Quest
Double 99 – RIPGroove (Fixate Refix)
Alix Perez – Trinity
Sam Binga & Redders – Vandilero (Particle Remix)
Doctor Jeep – Unreal
INVT – Junglism
Samurai Breaks – Face Down
Client_03 – Hope Repeater
Fracture – Brothers & Sisters
Itoa – Boy Don't Waste My Time
Cesco – Drones
QZB – Spez
Severity – Hyperghetto
Mahakala – Tomahawk
Jon1st & Shield – Squids
Lordel – Vulf
Young Nino & Oakcliff – That's My Hood (Sam Binga Rebax)
DJ Craze & Jon1st – DEAD
Ivy Lab – Space War (Instrumental)
EAN & Jon1st – One For Goja
QZB – Tech Priest
Halogenix – Would You
Dogger & Mindstate & Liam Bailey – Broken Home
Frenquency – My World (BSN Posse Remix)
Hyroglifics – Aura
Ivy Lab & Barclay Crenshaw – Betty White
Lewis James – No Team feat. Lorn
Lynch Kingsley – Astral Pulse
Moresounds – The Rules
Es.Tereo – Flying Disc
Margari's Kid – Titan
Kid Drama & Om Unit – Untitled 2
Deft – In Passing
Shield – Buzz
Sully – Vérité
Ivy Lab – When I Go
Murlo – End Of The Road (Sinjin Hawke & Zora Jones Remix)