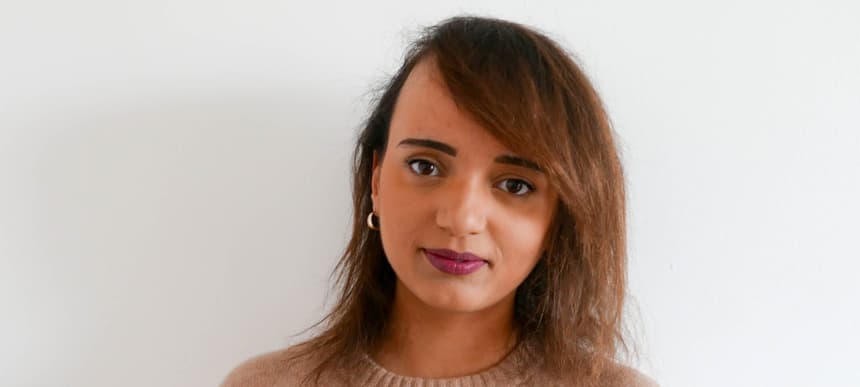 01.04.2020, Words by Felicity Martin
Dummy Mix 582 | Soraya
"A lot of these tracks are the ones that I've been drawing for recently to distract myself from the uncertainty and chaos around us"
London-based Soraya Brouwer is someone completely immersed in the world of music. Founder of beloved pink-tinged music site Truants, Soraya operates as editorial director there. She's long been pursuing music as a side-hustle, though, working in nightclubs at university before founding the non-profit Truants platform, which recently launched its own Patreon campaign.
Soraya first learnt to DJ in high school in her dad's attic, and her Dummy Mix reflects someone with such a long-running passion for exciting music, with a set that's vibrant, warm and – let's be honest – banging. It was created while she self-isolated due to the current Covid-19 pandemic. "I recorded this mix in my bedroom on a Sunday afternoon, with my roommate dancing along," Soraya says. "We've been inside for two weeks, and London has been under lockdown for one.
"I think our restlessness is definitely reflected in the mix selection – it's definitely a lot darker and more uptempo from the get-go than my recent sets. A lot of these tracks are the ones that I've been drawing for recently to distract myself from the uncertainty and chaos around us, and I hope it can provide those listening to it with a bit of relief too."
Tracklist:
Ricardo Villallobos – Y. G. H. (Playhouse)
Terror Feedback Industry – HYPERION (Vernacular Records)
Nathan Melja – Synesthesia (Pariah Remix) (Kalahari Oyster Cult)
Roza Terenzi – Modern Bliss feat. Ivy Barkakati (Planet Euphorique)
Ryan Elliott – 4JM7 (Faith Beat)
MoMa Ready – I Miss Your Love (HAUS of ALTR)
Jensen Interceptor – Kode (E-Beamz)
Umwelt – State Of Matter (Shipwrec)
Reptant – 2mg Delirium (Tomahawk Records)
upsammy – A Window (Nous'Klaer)
DJ Life – Hierophant (Echocentric)
Mor Elian – Sparkle Tube (Fever AM)
Jordon Alexander – More Than I Ever Thought I Could (Looking For Trouble)