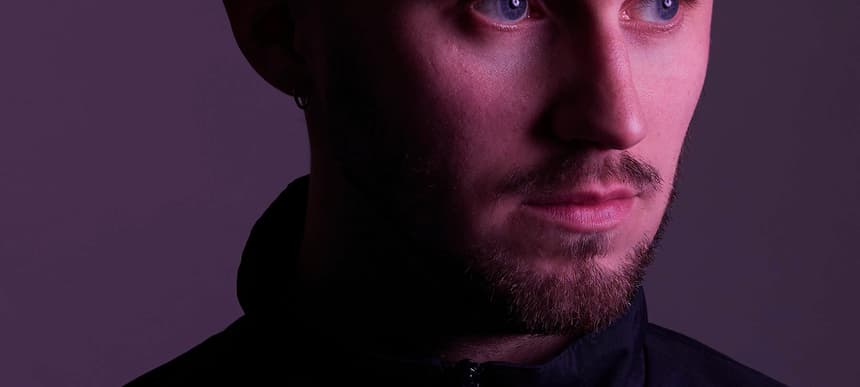 15.07.2020, Words by Felicity Martin
Dummy Mix 591 | Mani Festo
"I played as if I was playing to a club or a festival, keeping the energy high and the recording a bit rough and ready"
Driven by a love of all things golden era rave, and uniting two generations of club fans in the process, Nick Marks aka Mani Festo is a London DJ/producer who's been on our radar for some time. His productions tend to revolve around breaks, but viewed through a UK bass lens, with influence from dubstep, techno, grime and more, coming to be a favourite in DJ sets of late. Following releases on Beat Machine with Denham Audio, Rupture, Durkle Disco and Swamp 81 (as one half of Cousin), Mani Festo is about to embark on a release spree.
As you'll see from his selections below in this special 100% production mix, he's got releases locked in on Warehouse Rave, West Norwood Cassette Library, E-Beamz, Diffrent and Club Glow, the label he co-runs, doing all of the rave-inspired visual work for them. Kicking off with a sample of Mala speaking at RBMA, his Dummy Mix is a breaksy drive through dark club corners, packed with '90s warehouse energy and euphoria. Managing to evoke nostalgia while feeling fresh and current, it's a low frequency-mining hour and a half that you can really get your teeth into.
"With this mix I really wanted to showcase some of my forthcoming material and stuff I've been working on recently," Mani Festo says. "I decided to go in and play 100% original unreleased music from myself, which was a lot of fun! I played as if I was playing to a club or a festival, keeping the energy high and the recording a bit rough and ready. Hopefully I'll be able to play out some of these new tracks on a big system soon!"
Tracklist:
Mala interview at Red Bull Music Academy in Barcelona 2008
Mani Festo – All Night (Forthcoming Club Glow)
Mani Festo – Immersion Tactics (Forthcoming Warehouse Rave)
Mani Festo – Night Drive (Dub)
Mani Festo – Come Wid It (Forthcoming West Norwood Cassette Library)
Mani Festo – Zero One (Dub)
Mani Festo – Baltic Sea (Forthcoming E-Beamz)
Mani Festo – Tethys (Dub)
Mani Festo – ??? (Dub)
Mani Festo – Rhythmic Dangle (Forthcoming Warehouse Rave)
Mani Festo – Disengage (Forthcoming West Norwood Cassette Library)
Mani Festo – Continuum (Forthcoming E-Beamz)
Mani Festo – Rail Gun (Dub)
Mani Festo – Eraser (Forthcoming ???)
Mani Festo – ??? (Dub)
Mani Festo – Caving In (Dub)
Mani Festo – ??? (Forthcoming ???)
Mani Festo – HARDC023 (Forthcoming Warehouse Rave)
Mani Festo – Warehouse 2.0 (Forthcoming Diffrent Music)
Mani Festo – Rhea (Dub)
Mani Festo – What You've Done To Me (Forthcoming E-Beamz)