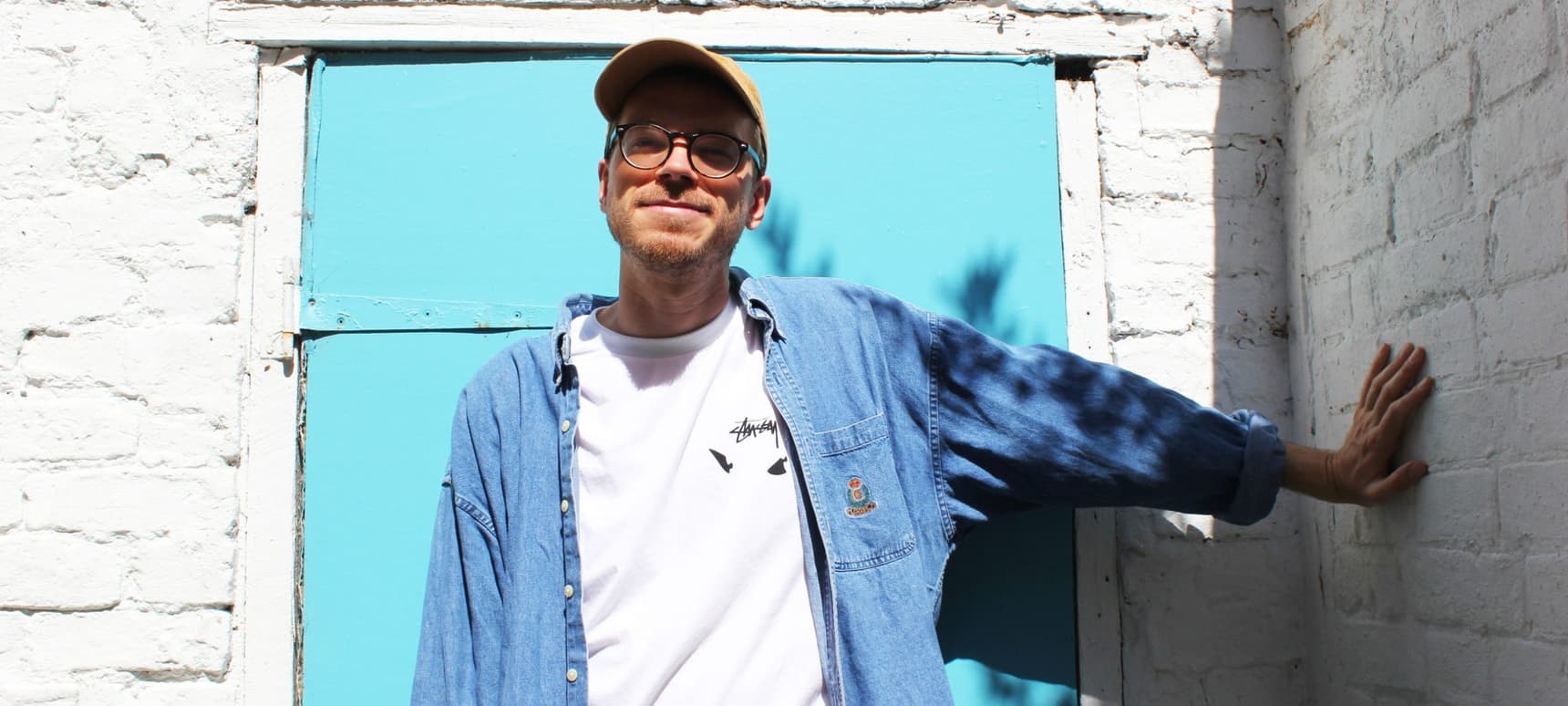 22.07.2020, Words by Felicity Martin
Dummy Mix 592 | Al Wootton
"I wanted this mix to be a bit like what I would be playing out if I was DJing out right now..."
Last year, Deadboy dropped his alias in favour of a return to his birth name: Al Wootton. Under that banner, he's been running Trule, the label showcasing some of the best club heaters in the circuit right now, tracking releases from Pugilist, Jubilee, Julio Bashmore (under the name Bash) and himself as Al. Eschewing the often beatless and hard-to-categorise sounds he'd pioneered as Deadboy since '09, these newer releases have found him veering into techno, UKG and dub, stitching ragga samples to raw, swung percussion.
'Body Healthy', one of his early outings on Trule, found a place in countless DJ sets and earned praise like: "I saw the Batman symbol in the sky and knew Al had dropped something absolutely criminal. Bombs on bombs." It's a sound that Wootton's driven even further on debut album 'Witness', a raw ride through shuffling breakbeats, dub, rave and techno. Realising that the electronic albums he turned to again and again (Photek's 'Modus Operandi', Roni Size's 'New Forms' and Goldie's 'Timeless') capture a sense of raw dancefloor energy, Wootton wanted to make something in the same vein rather than a collection of standalone club tracks.
"I wanted this mix to be a bit like what I would be playing out if I was DJing out right now," Al Wootton says of his Dummy Mix. "I think it covers the cross between dub, garage, techno and jungle/breaks that I've been spanning with the Trule records. There's a few tracks from the album and some forthcoming bits in there too, as well as some favourite tracks from my radio shows. Really looking forward to playing some of these tracks out some day."
Tracklist:
Al Wootton – A Clean Heart
Frankel & Harper – Militant
Formally Unknown – Hectic
0113 – Break
Porter Brook – Exit 14th Street
Bakey – Cobra dub
Al Wootton – Ender
Interplanetary Criminal – Nobody
Al Wootton – Over
Yosh – It's Over
Two Shell – Contactless
Folklore – 21" Speakers
Consulate – Largs
Smith & Mighty – Dub Song
Al Wootton – Request
Qant – Hoverslam
Cop Envy & DJ Plead – Dash To Finish
Camille Murray – Coughin Dub
Pugilist – Heavy Lies The Crown
Tremble – Chase
Al Wootton – Witness
Love Craft – Untitled
Al Wootton – Sema
Shy FX – Balaclava (Skeptical Remix)
Innervisions – In The Shadow
Prizna feat. Demolition Man – Fire
Listen to the mix on Soundcloud.
Read next: Deadboy comes in from the cold