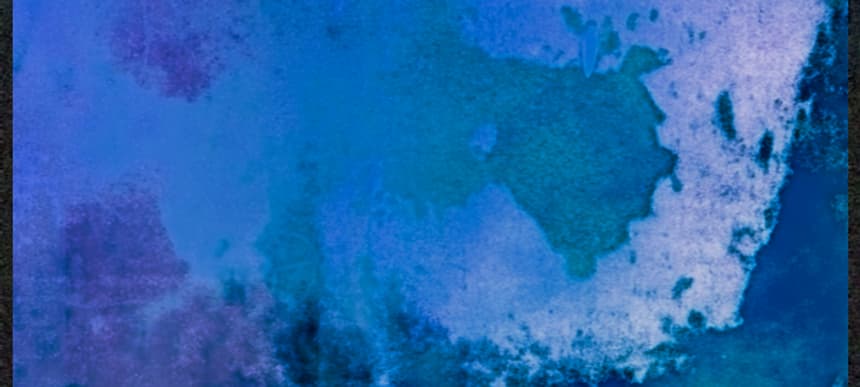 30.04.2014, Words by dummymag
Dummy Picks 016 // April 2014
With a quarter of a year behind us, it feels like 2014 is moving forward at an accelerated pace, and that means an awful lot of excellent new music. In our newest staff mix, we look at some of the music that came out as we officially entered springtime, including an exquisite return from one of our favourite pop stars, Tirzah, the absolute jam that is Meridian Dan's German Whip, and new, globally-minded pop from Lafawndah.
01. Tirzah – Malfunction
Selim Bulut: "The word 'gorgeous' is usually reserved for lush, textural, washy sorts of things when you're talking about music, and this song is anything but – it's dry, it's lo-fi, it's got a weird, jerky rhythm – but I can't really think of a better word to describe it. The no frills music video is wicked, too."
02. Throwing Shade – Sweet Tooth
Robert Darnell: "Like leaping headfirst into a pool full of caramel and hundreds and thousands but minus the mess, a track as luxurious as this should make you well excited for Throwing Shade's forthcoming debut EP, due in a few weeks. By the way, how good a line is 'He's so sweet, rots my teeth'?"
03. Little Jinder – Ful och Tråkig Tjej
Parker Bruce: "Ever since my friend Graham introduced me to this gracefully herky-jerky song by Sweden's Little Jinder, I haven't been able to stop listening to and thinking about it. It's poised, measured, and deliberate, with finessed yet squawky lurches. 'Ful och Tråkig Tjej' means 'ugly and boring girl' in Swedish, and who knows what other shade Jinder is throwing throughout the song. Pair this with a nice listen to Tinashe's 2 On."
04. Lafawndah – Jungle Exit
Robert Darnell: "One of two just-shared tracks completing the Paris-raised artist's forthcoming debut EP, a thrilling ideas-rich slab of globetrotting sounds. Jungle Exit is fleet-footed and joyous, and I've got no idea what hasty genre tag to place on it, which I like very much."
05. Meridian Dan – German Whip
Parker Bruce: "Okay, so I know this song is pretty much a joke, but damn do I have a big soft spot for it. Especially because a few weeks ago, Radio 1's Charlie Sloth had people call in to his show and tell them what 'whip' they were riding in and he shouted them all out. Totally nonsensical, totally awesome, and a very surprising PMR release. Can we get a remix with Jessie Ware?"
06. Karmelloz – Citric Acid (feat. C Plus Plus)
Adam Harper: "Karmelloz is one of my favourite beatmakers at the moment, and he's just released arguably his best album so far, 'Source Localization', on the brill cassette-and-download label 1080p. No track is indicative of the whole since Karmelloz's style is so diverse, but Citric Acid is a wonderfully bittersweet sketch in which a new-age flute refrain is buoyed by experimental footwork percussion."
07. Eyedress – White Lies
Selim Bulut: "It took me a bit to come round to Eyedress, but I really like his new mixtape – it's not unique in terms of its sound, but its mode of production and the subject matter that Eyedress sings about is very modern. Properly dark, give-a-shit music. White Lies is one of the highlights – 8-bit, melodies with a hedonistic, psychedelic bent."
08. Sd Laika – Great God Pan
Selim Bulut: "Sd Laika's album is sick and twisted. Sick, in the sense that it's sick, and twisted, in the sense that it sounds broken, contorted, and rusted – but that's not in an abrasive or ugly way… as such."
09. Wen – Lunar (feat. Blackdown)
Adam Harper: "Wen is one the brightest gems of the new grime renaissance, and Keysound are continuing to be highly on it with releasing his album 'Signals'. On Lunar, Wen joins up with label head Blackdown for a sultry hi-tech sesh over a classy three-note bass hook."
10. Mica Levi – Love
Robert Darnell: "Even if Jonathan Glazer's sci-fi debut Under The Skin had stunk (it didn't, it's incredible), Mica Levi's soundtrack alone would still have made it an essential watch. Strange, beautiful and sharp-edged, Love provides the backing for one of the film's centrepiece scenes."
11. Nicuri – Thoughts Of You
Zara Wladawsky: "This New Jersey native has been on my radar for a minute, stepping up to the NYC deep house ranks thanks to releases on labels by influential luminaries Joey Anderson, DJ Qu, and beyond. Thoughts Of You is my favourite track by Nicuri to date, and appears on Semesters III, and seemed like the perfect follow-up to the Mica Levi's emotive strings. It sounds like the heart thawing out for spring after the long winter… perfect for this time of year."
12. Royal T & Flava D – On My Mind (Third Version)
Anthony Walker: "Butterz producers Flava D and Royal-T released three versions of their collaborative track On My Mind late last month: the first swung, the second grimy and the third this winsome beauty."
Tracklist:
01. Tirzah – Malfunction
02. Throwing Shade – Sweet Tooth
03. Little Jinder – Ful och Tråkig Tjej
04. Lawfandah – Jungle Exit
05. Meridian Dan – German Whip
06. Karmelloz – Citric Acid
07. Eyedress – White Lies
08. Sd Laika – Great God Pan
09. Wen – Lunar (feat. Blackdown)
10. Micah Levi – Love
11. Nicuri – Thoughts Of You
12. Royal T & Flava D – On My Mind (Third Version)