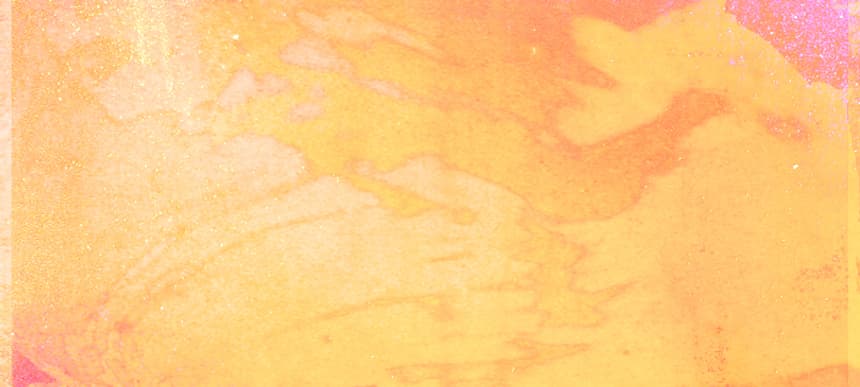 03.06.2014, Words by dummymag
Dummy Picks 017 // May 2014
As the sun starts to hit, we look to brighter, happier sounds for our new staff mix. This month we have weird-out sounds from PC Music's Lipgloss Twins sit next to leftfield pop from Chairlift's Ramona Lisa, or the warm, lush sounds of Octa Octa nestling next to the out-and-out pop music from Rebecca & Fiona and Bayou.
01. Moon Gangs – III
Robert Darnell: "The debut EP from the London tech twiddler could soundtrack some imagined Fantastic Planet-meets-Button Moon sci-fi film – and this closing piece goes every which way across nine minutes of intergalactic synth waves and choppy drum machine."
02. Bayou – Drones
Selim Bulut: "Bayou's debut mixtape collects a lot of his older, songwriterly songs like Cherry Cola and some new, more leftfield songs like Thugs and Airlock. You can hear how much fun he's having on those newer songs, both in the songwriting and production. Drones is one of the tape's highlights."
03. Ramona Lisa – Getaway Ride
Parker Bruce: "It's hard to pick just one track from Ramona Lisa (Caroline Polachek of Chairlift)'s formative first album, 'Arcadia', to highlight here. But here goes: the wafting, nimble, and somewhat cha-cha-cha-indebted Getaway Ride acts as a great template for what the rest of the album is like. At the end of the day though, Getaway Ride is basically about liking a bad boy and wanting to be as bad as him (hence her words: 'I'm a thief in the schoolyard/Or just wanting to be'). The tension of the cha-cha-cha is markable."
04. Joakim – Bring Your Love
Selim Bulut: "I'm a total Joakim fanboy and have listened to pretty much everything he's done – albums, singles, remixes, collaborations, DJ mixes, productions for other bands, blah blah blah. He's one of the most underrated musical geniuses of our time. Bring Your Love is this sad tropical pop song from his new album 'Tropics of Love' and it's one of the best things he's done, with a world-weary guest vocal from The Rapture's Luke Jenner, who for my money is one of the finest pop singers around today."
05. Rebecca & Fiona – Holler
Parker Bruce: "Sweden's Rebecca & Fiona are like a darker, more interesting Icona Pop (although don't get me wrong – Icona Pop are great in their own ways, and I love them). They make videos that come off like their own version of The Bitter Tears of Petra von Kant – see their video for Taken Over here. Their second album, 'Beauty Is Pain', was just released and its second single, Holler, with its volleying and pinging pluck and impressionable chorus of 'Holler at me boy don't be shy/Before I was even born you were mine/Holler at me one more time/You and me we are the same kind', shows R&F have added a new kind of bombast to their repertoire. These ladies are seriously underrated."
06. Lipgloss Twins – Wannabe
Adam Harper: "Mad high-pitched cuteness from Lipgloss Twins on PC Music, coming at you from within some extremely twisted textures. The whole label has pushed the magical neon sound of Hudson Mohawke and Rustie into something very fresh and very weird, and this track demonstrates that more than ever."
07. Kyoka – Rot Neu
Adam Harper: "Kyoka's new album 'Is (Is Superpowered)' offers a great array of precision-engineered yet playful experimental techno. The Japanese producer uses her voice throughout, most powerfully on Rot Neu, where it tentatively creeps through rhythmic circuitry as a computer bug."
08. Powell – So We Went Electric
Zara Wladawsky: "Leave it to Powell (and the whole Diagonal crew) to redefine club music. Post-punk meets noisy-industrial sexiness that's the perfect stuff to flail around a dancefloor to."
09. Octo Octa – Where Did You Go?
Zara Wladawsky: "Octa Octa always makes the lushest tracks, but this outdoes itself. Released on the always awesome Argot label out of Chicago, this is like a warm hug of euphoria."
10. VesperTown – Royal Flash (Tokyo Hands Remix)
Parker Bruce: "Donky Pitch have been on a roll lately with Lockah's album last month and now a balmy EP from VesperTown. Vesper's label mate, Tokyo Hands, takes everything bounding about the original and makes it sound like, among other things, a squealing, squeaking, clucking, and squawking chicken being jostled back and forth. It's a cliché to say but it's true: it's addictive and vivacious. Also, be sure to check out Vesper's recent 'One Night in VesperTown' mix for DIS Magazine. It's all seismic."
11. Quirke – Break A Mirrored Leg
Selim Bulut: "Quirke is a new signing to Young Turks who makes pretty ballistic sounds. His debut EP 'Acid Beth' is kind of like the collagist approach of artists like patten or Oneohtrix Point Never, but Quirke does it in his own wild way. Break A Mirrored Leg is ecstatic, like light bouncing off a disco ball in a thousand different directions."
12. Call Super – Acephale II
Zara Wladawsky: "Call Super's latest release for Houndstooth includes this powerful b-side that's both pensive and driving with a twist of Detroit, UK, and Berlin techno flavours mixed up together in a beautiful jumble. Basically, it's mind expanding and fantastic."
Tracklist:
01. Moon Gangs – III
02. Bayou – Drones
03. Ramona Lisa – Getaway Ride
04. Joakim – Bring Your Love
05. Rebecca & Fiona – Holler
06. PCMusic – Wannabe
07. Kyoka – Rot Neu
08. Powell – So We Went Electric
09. Octo Octa – Where Did You Go?
10. VesperTown – Royal Flash (Tokyo Hands Remix)
11. Quirke – Break A Mirrored Leg
12. Call Super – Acephale II