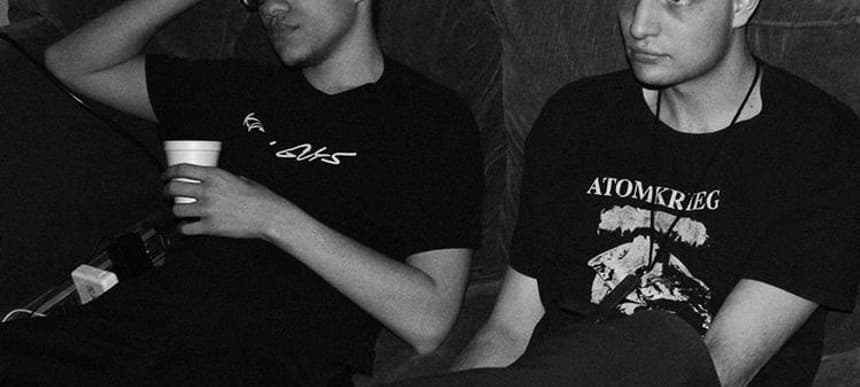 08.11.2013, Words by dummymag
Gorgeous Children's mix for Jacques Greene's Rinse FM special
Gorgeous Children are a new rap duo signed to Jacques Greene's VASE imprint, who are gearing up to release an EP called 'ICE' – we had a taster of that in the form of the operatic Sour last week.
Ahead of a show in London tomorrow (November 9th) they gave a guest mix to Greene's two-hour special on Rinse FM, a 30 minute mix that joins the lines between King Louie and Chance The Rapper, Oneohtrix Point Never and Visionist, and Twigs and Tommy Kruise. It also features a new track from the duo themselves. Draggy, druggy stuff.
Tracklist:
Feloneezy – Homeless
FKA Twigs – Papi Pacify
Gila Monsta – Hyperbolic Grind Chamber
Oneohtrix Point Never – Zebra
Tommy Kruise – Thurn Her
Gorgeous Children – Costly Bottle
MuMmZ – Anubis (prod. Gila Monsta)
Yung Gutted – Slumber
King Louie – Louie's Trust Issues
Key! – Recoup
Inkke – L-O-K
Khris P Kream – EASTERBOOTY
Waka Flocka Flame & Slim Dunkin – Double Up
Gila Monsta – Dark Brew
Visionist – Snakebite
Chance The Rapper – Pusha Man
Gorgeous Children will play the Village Underground on November 7th 2013, alongside Jacques Greene, Kit Grill, and Roly Porter.