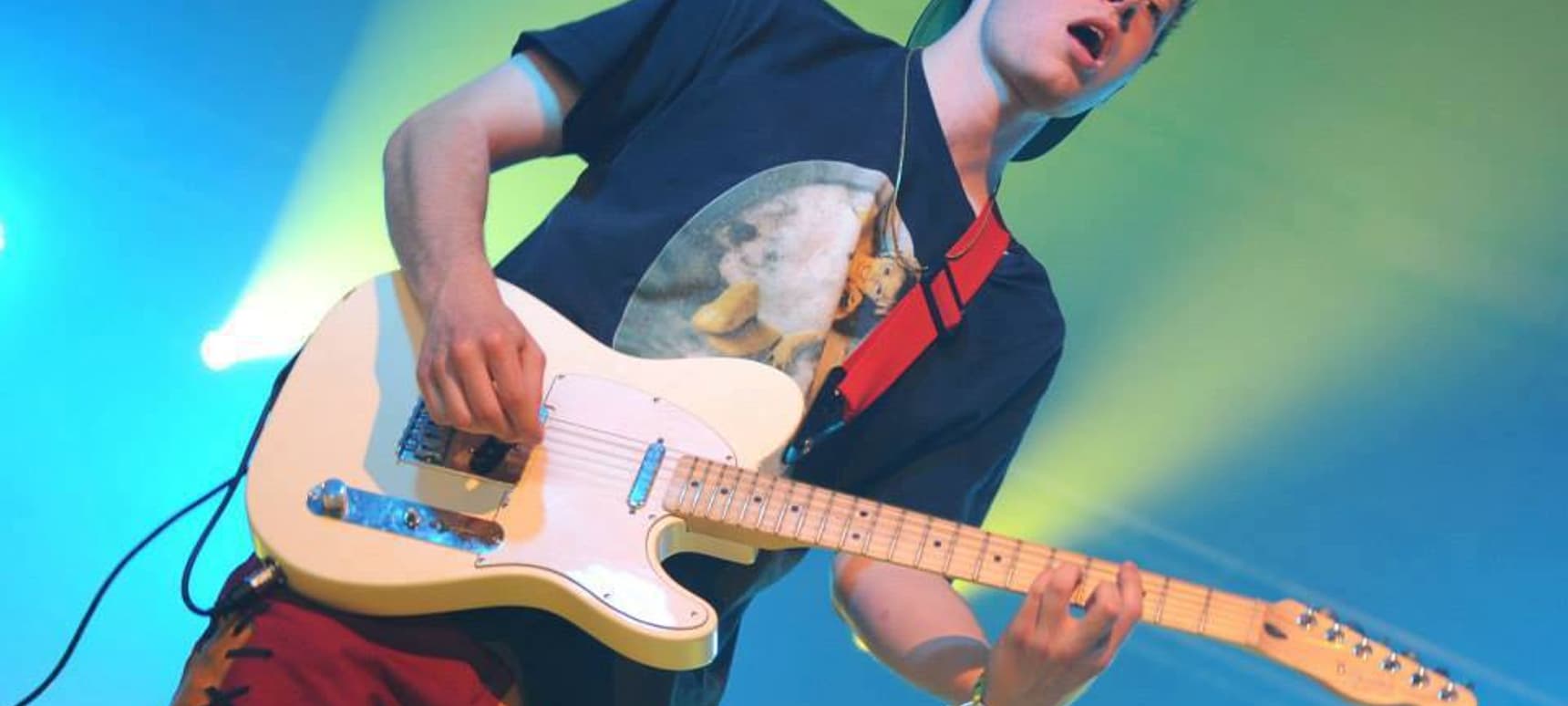 22.07.2013, Words by Aimee Cliff
Only Real's MIDI Festival mixtape
Breezy singer-songwriter Only Real makes songs that are perfect for the midst of a heatwave; as his videos show (particularly this sun-dappled visual for Backseat Kissers) they reflect tales of long, suburban summers spent kicking heels and causing trouble, and with his drawling half-raps and fuzzy guitars he's all nonchalance and swagger. This half hour mix he's made to celebrate his upcoming appearance at MIDI Festival in the French Riviera is fittingly drawn from the same sun-drunk state of mind: from the soft-focus cooing of boyband Childhood ("does it reach your heart when I touch you that way?") to the heat of Big Daddy Kane's Warm It Up, Kane and the muggy tension of Mount Kimbie's Made To Stray (one of our favourite tracks of 2013 so far), it's a surefire playlist for afternoons in the sunshine. Stream it in the player on the left, and read our chat with Only Real below.
Back in January we met up with Only Real in his ends and made a little film about it – watch that here.
Hello Only Real, what did you have for breakfast today?
Ice cold guava juice, was extremely delicious cuz.
What is this mix going to do to us?
I would say this mix might do some quite nice little things to your emotions and cause you to smile in your workplace.
As somebody that gets to do a lot of touring, what, other than your toothbrush and your Froot Loops, is your must-have accessory for going on the road?
I am still so new to all that so I haven't got into the bad side of touring yet but I hear there can be some really disillusioning intense exhausting messy crying moments where it would be handy to have a portable gaming station of some kind. Escapism in Cerulean City you know?
You've said in the past that a lot of your songs are about life when young. What are you fearing most about growing older?
Well I suppose they are kind of about life when young but really they're about all sorts of things that are coming out my mind and I'm young at the moment so i suppose that informs my thoughts? I wouldn't worry about it too much man.
The track you gave away recently, Take It From Me – using a Lord Finesse beat rather than your own production – was a bit of a curveball for fans. What inspired it?
I was just bored and wanted to chuck something up so thats what I did… I make loads of lil things like that for fun and I liked it so I put it up. It wasn't supposed to be anything more than a bit of light entertainment which I think is the way people have taken it!
MIDI Festival takes place in the French Riviera this weekendm 26th – 28th July; get more information and updates here.