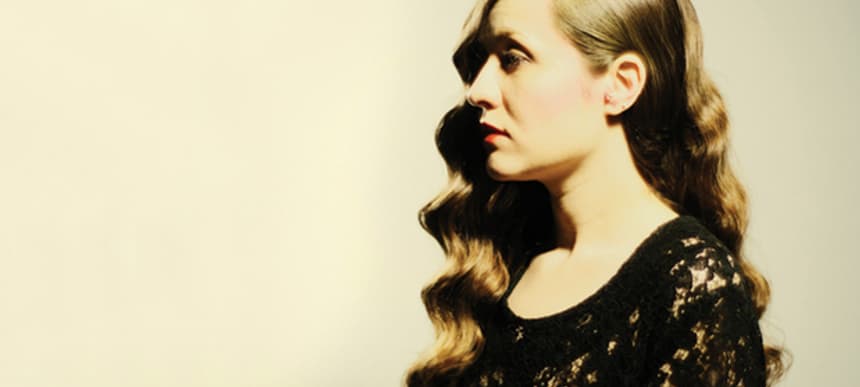 27.11.2013, Words by Aimee Cliff
Premiere: Jessy Lanza's 'You're Someone Special' Mix
Hyperdub artist Jessy Lanza does bedroom jams that take a left turn from the norm – her debut album 'Pull My Hair Back', released earlier this year, revels in a strange space between jagged edges and soft-focus allure. With track titles like Fuck Diamond, Against the Wall and the eponymous Pull My Hair Back, there's an unease underpinning the sensuality of her R&B-tinged synth-pop, a push and pull between the aggressive and the vulnerable.
This blend of impulses comes through, unsurprisingly, in Lanza's mixes, making them some of the most enjoyable around – and we're thrilled to have the exclusive on her latest. Flitting from R&B from the likes of Brandy and Fantasia into Laurel Halo's warm, sprawling techno and DJ Rashad's unshakeable footwork, the 'You're Someone Special' mix is one that transcends genre to follow the impulsive flow of sensation with a seedy, playful glow.
Dive in via the player above, read the tracklist below, and catch Lanza live with Kode9, Ikonika and more as part of the Hyperdub showcase at XOYO this weekend.
Tracklist
Loverance feat. Omarion – Gon Get It
DJ Rashad feat. Spinn – Let U No
Brandy – Put it Down
Fantasia feat. Kelly Rowland + Missy Elliot – Without Me
Terror Danjah feat. Meleka – You Make Me Feel
Tory Lanez – Hate Me On the Low
Laurel Halo – Chance of Rain
Larry Heard – Missing You
Zhane – Request Line (Edit)
Missy Elliot feat. Aaliyah – Best Friends
Jessy Lanza will play with Kode9, Kyle Hall, Fhloston Paradigm and Ikonika at XOYO this Saturday, 30th November – more information and tickets here.