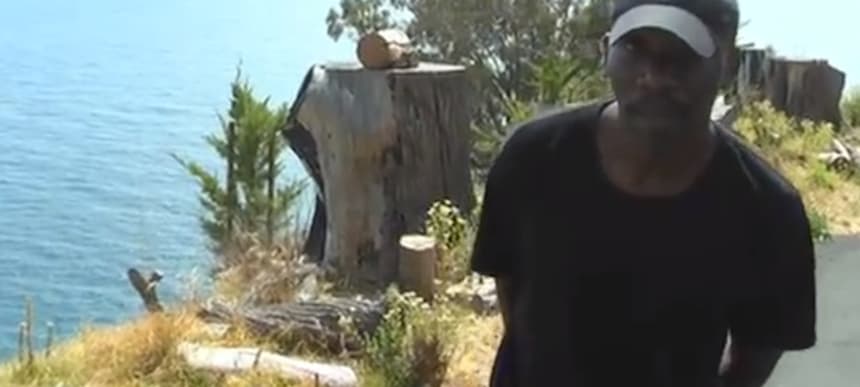 15.04.2014, Words by Anthony Walker
Stream a full recording of a recent Dean Blunt live show
'Free Jazz', a recent performance by ex-Hype Williams agitator Dean Blunt at Dalston venue Cafe Oto, has been uploaded to his official (well, as official as it gets) Soundcloud.
The cacophonous show featured three pianists (Blunt, Joanne Robertson, Emil Elg), three saxophonists (Asger Hartvig, Shabaka Hutchins, Bradley Miller), two guitarists (Blunt, Robertson), a bass player (Elg), and vocalist Liquid Thompson, who opened and interspersed the set to voice words written by Blunt (a stanza added to the track description is copied below). As is the the trend in his most recent work, race relations is moving from being the sub-text to the text itself – albiet hazed by musical abstractions, a maze of cultural references and a lot of weed.
"WHITE GYAL TRY RIDE MY CAUSE
BUT KIM GORDON AINT NO KOOL TING
LL JUST DON'T WANT NO SLIM TING
SO HE LET CHUCK SMASH THE TING
WE GONNA GET THE FRICTION OVER THE NON FICTION"
In other Dean Blunt news, Rough Trade will probably release a new project titled 'Black Metal' soon.
[via Tiny Mix Tapes]