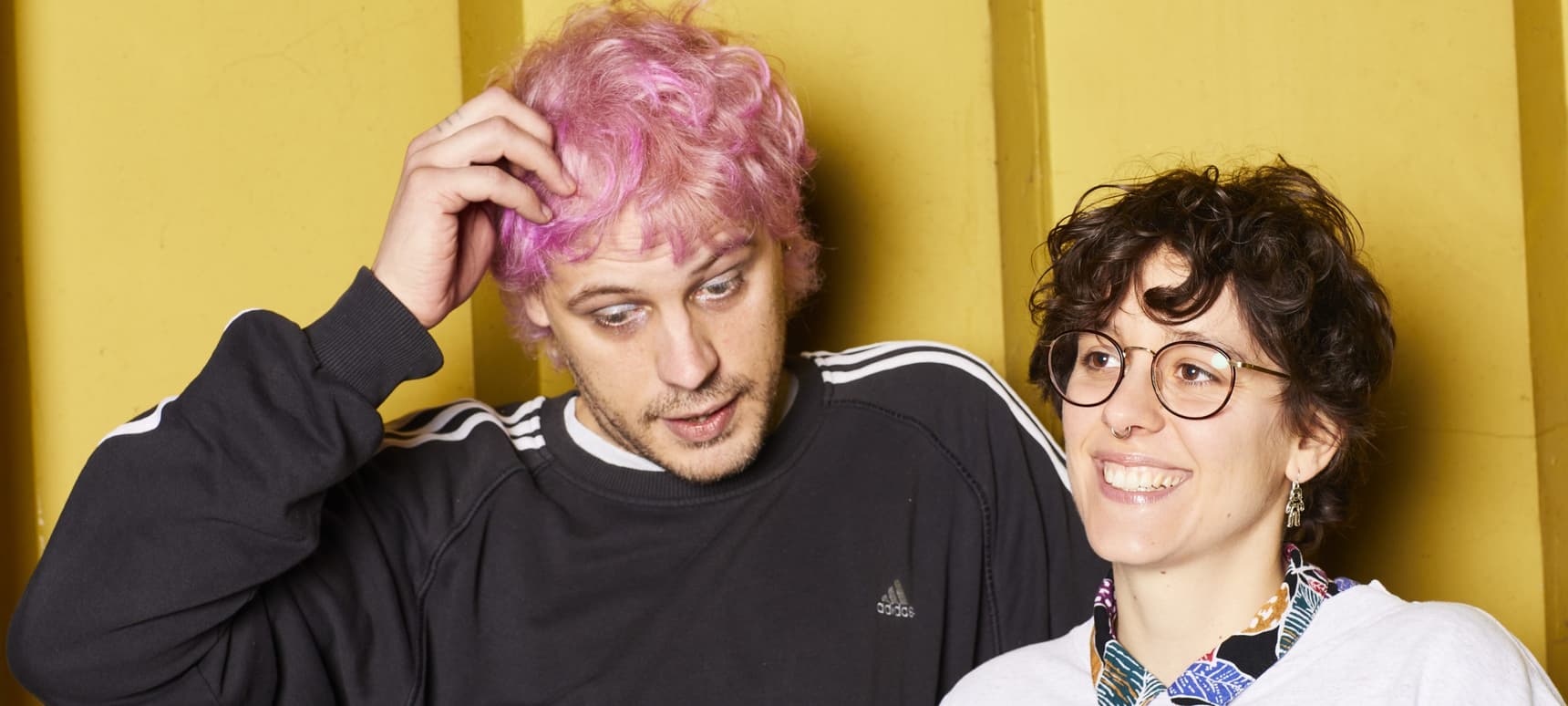 06.08.2021, Words by Maisie Goulsbra
all cats are beautiful release new EP 'the things we made'
"two queer best friends making dance music but for sad people"
0800 Moshi's all cats are beautiful (all lowercase) have just delivered their brand new seven-track EP 'the things we made' and it's a journey travelled by "two queer best friends making dance music but for sad people". For fans of Oh Wonder and The xx, all cats are beautiful deliver modest yet warm vocals that caress restrained production while depicting feelings of heartache and solitude.
The EP was made in lockdown when the pair were separated with Elena at her parents in Spain and Kyle remaining in London. 'the things we made' was sculpted from the notebooks that Elena keeps of random thoughts and observations and with Kyle expanding on melodic ideas, their process involves building up instrumentals around home recorded samples and self-programmed synths.
This EP is for taking time out, and when you do, the crystal clear mix down makes audible every time lips part to utter a line – listening carefully, listeners might pick up on tributes to Owen Pallett and Frank Ocean. Second track 'u c right thru me like a windowpane' has minimalistic percussion samples and pared down keys that explore feelings of anxiety and the fear of loss brought about by the pandemic. Meanwhile 'skippin down the stairs like a slinky' is a meditation on mental health and the non-verbal ways that people can support one another.
"Neither of us believe in forcing a song out, so we're very patient when it comes to lyrics or new musical sections that we feel stuck on and we wait for the right turn of phrase or sonic inspiration to arrive."
Not only is all cats are beautiful a vessel for Elena and Kyle's friendship; proudly queer and non-binary, all cats are beautiful exist away from the heteronormative centre of the music industry. It's an ethos based on positivity, with the hope that others in the queer community might feel inspired to start their own groups and support each other's creativity.
Listen to 'the things we made' below or on your favourite streaming service here.
'the things we made' is out now on 0800 Moshi Records via DMY.
Launch party tickets are available to buy via Dice here.
For more of the best new music go to Dummy's Spotify and follow Next Hype: The Best New Music.