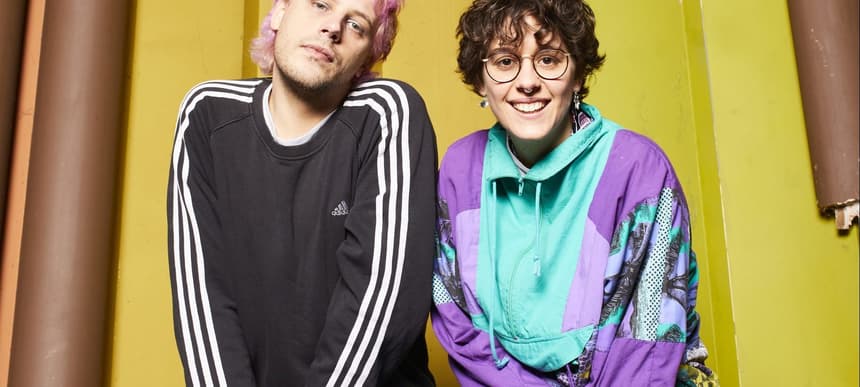 15.06.2022, Words by Billy Ward
all cats are beautiful's 'heartbeats' reimagines The Knife's synth-pop masterpiece
"We've both always loved this song and we wanted to make it our own..."
London-based queer duo all cats are beautiful are back with their first helping of the year, titled 'heartbeats'.
Looking to carry 2021's momentum into the summer months ahead – after dropping their EP 'the things we made' alongside a number of singles – the pair's latest offering reimagines The Knife's synth-pop masterpiece 'Heartbeats' into their own glitchy, dance floor-ready cut. 
"We've both always loved this song and we wanted to make it our own because it had constantly resonated with us throughout the years before we met," said the pair, "so we decided to give it our own spin together and make something reflective of our friendship that also highlights the best aspects of the song itself."
Having previously released covers featuring seminal works by Arthur Russell and Daniel Johnston, the duo have once again delivered a track that remains faithful to the intent and emotions of the original while showcasing their contemporary production style, softly blended vocal delivery and multi instrumental skills.
"We decided to strip back our usual style of layered harmonies and instead focused on the range in both our voices where they shone the most – similarly with the beat we chose to hold back the drop for as long as possible, instead filling the space with shakers, hand claps and chunky bass synths, until finally letting go and allowing the drums to open up the song in its final climactic minute. We wanted to give the feeling of this beautiful long, warm night finally opening up into a glorious sunrise."
Stream 'heartbeats' below:
'heartbeats' by all cats are beautiful is out now on Moshi Moshi Records via DMY.
Submit music for release via DMY Artists
Read next: Cheek Inc. rework Acali's 'You Can't Plan No Shit' into a two-step dance floor anthem