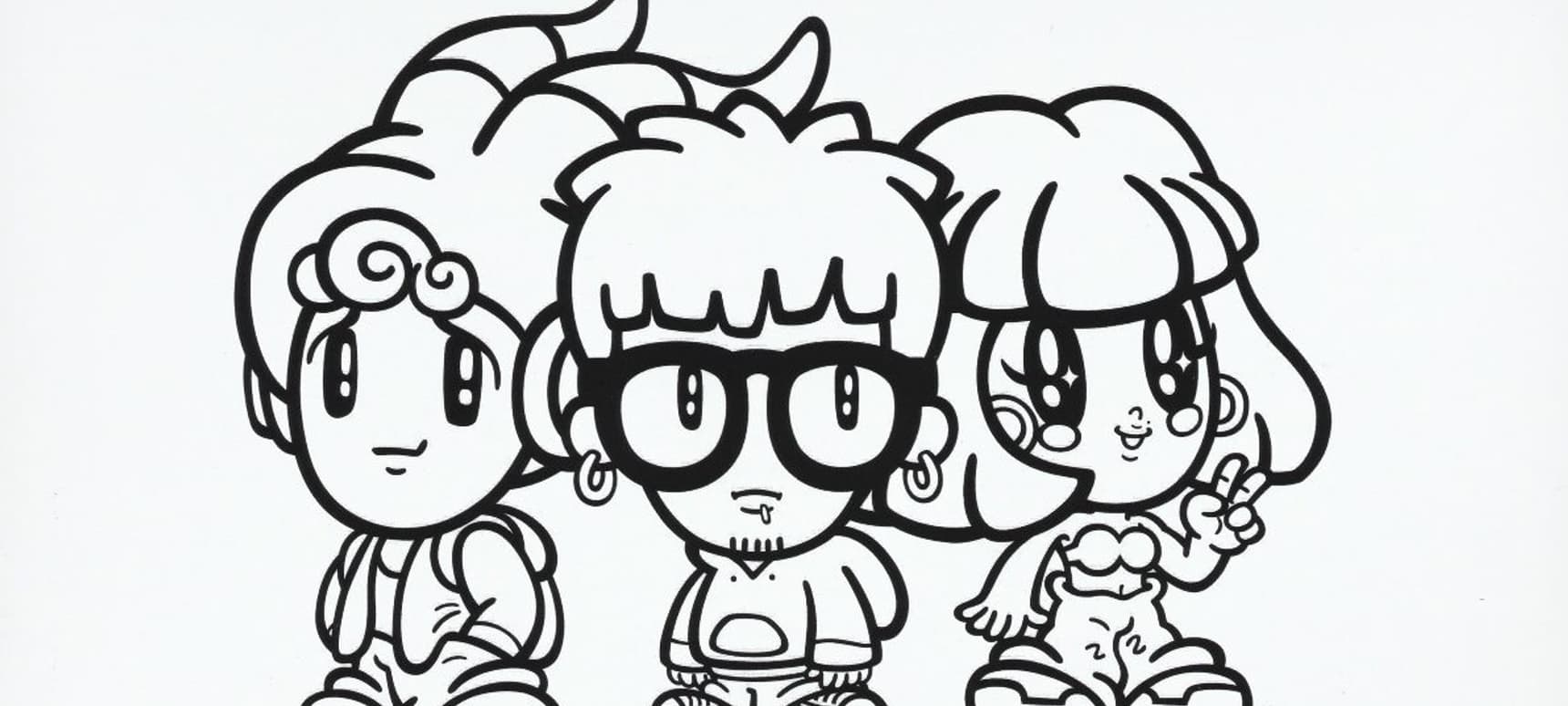 05.03.2021, Words by Ben Jolley
Charli XCX, The 1975 and No Rome' release whirlwind bop 'Spinning'
Pop's new supergroup deliver on the hype with an unashamedly fun and timely anthem
The debut track from a newly-formed pop supergroup consisting of Charli XCX, The 1975 and No Rome had a lot of hype to live up to.
After all, it's been in the making for several years. The rumour mill first went into overdrive back in August 2019: Matty Healy sent Charli a beat and the popstar excitedly responded with "a HIT. A MONSTER TUNE!!" Then, last month, No Rome teased he'd got the track's masters back before this week gushing on Twitter: "love me or love me not, this is gonna fucking hit" mere hours after Charli uploaded a 17-second black-and-white snippet of her recording her vocal at home.
'Spinning' has finally arrived as the first taste of the Filipino artist's debut album (though, production-wise it definitely would have suited 'Notes On A Conditional Form') and carries a similar energy to garage-infused Bearface-collab '1:45AM'. An unpretentious and unashamedly fun escapist anthem that's arriving right when the world needs it, the Charli-led 'Spinning' has a 7" pink vinyl pressing boasting a remix from PC Music founder A.G. Cook.
The 1975's instantly-recognisable swirling beats and piano-house production immediately set the tone: bouncing on top of synth drums and a chopped-up carefree childlike voice that will have you belting along in the shower, XCX paints the picture of a late-night club fling; "found you at 4 in the morning, confidence soaring".
The infectious melody of the chorus – "you just keep, spinning over there" – won't leave your head for days, while the lyrics "my love like a city, all night, everywhere" hit hard considering our isolated reality right now. The title of this just-under-three-minute banger, then, is extremely fitting: it all feels like an explosion of pent-up energy that's remained bottled throughout a party-less year.
'Spinning's kaleidoscopic visual aesthetic matches the party-primed sounds perfectly and, within its eye-popping psychedelic artwork, live animated characters (including Charli in "super cute mode"). Created in collaboration with Japanese artist Hideyuki Tanaka and designer Samuel Burgess-Johnson, it's easy to imagine choose-your-fighter action figures of these pop icons hitting toy store shelves imminently.
Until then, 'Spinning' delivers the music equivalent of a dizzy headrush: a nostalgic sense of longing for those times when you'd lose yourself – and your friends – on a wild night out (remember those?) and find a new group of strangers to fleetingly dance with before eventually reuniting – much more bleary-eyed – with your original mates in the early hours.
Listen to 'Spinning' below.
Read next: The 10 Best Tracks by Filipino Artists, according to No Rome