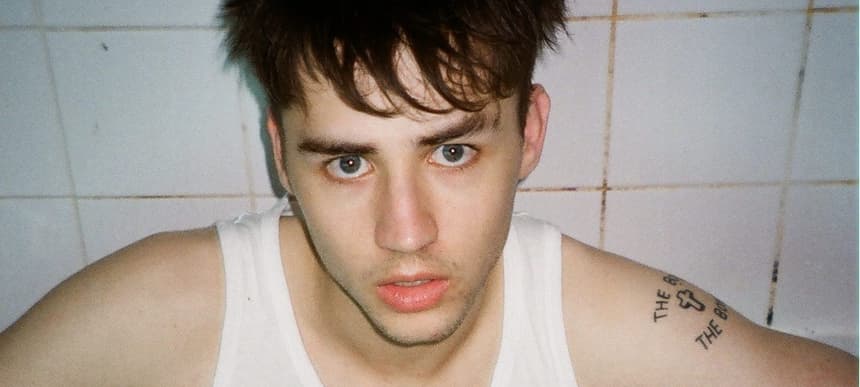 25.02.2022, Words by Billy Ward
Clarence & The Modern Life shares melodic second single 'Tired All The Time'
The follow up to his debut single is a mellow, emotionally-charged cut
Following the release of his debut single 'Modern Life' back in November of last year, Clarence & The Modern Life todays shares his glossy follow-up track, entitled 'Tired All The Time'.
The London-born artist, real name Louis Matlock, grew up on the sounds of The Clash, Gorillaz and David Bowie, with the rebellious attitude of the 70s punk movement playing an influential role on the rising artist's view of the world.
Though that same punk attitude sticks with Clarence to this day, his music is a modern bevvy of left-field production styles and emotive lyricism, straying somewhat from the all-out explosiveness of his 70s influences while carving out something new entirely.
While Matlock's last release was a booming, bass-heavy anthem, his latest offering is more of a mellow affair, showcasing his versatile vocal delivery with a series of melodic hooks and verses. Lyrically, 'Tired All The Time' resembles something from the early 2000s pop-punk era, as the singer opens up about his problems over a steady boom bap beat.
Stream 'Tired All The Time' below or listen with you're preferred player here.
'Tired All The Time' by Clarence & The Modern Life is out now on nothing hurts records via DMY.