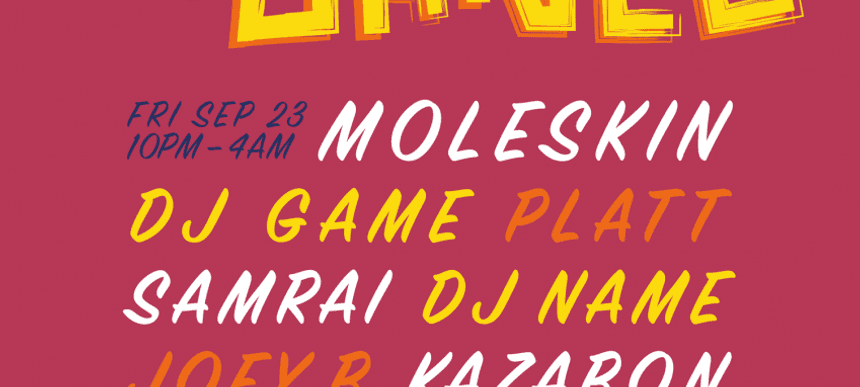 21.09.2016, Words by dummymag
Download: Goon Club Allstars Bootlegs
Following the success of Sambuka Dance's bank holiday bruk-out back in May, the team assemble at Hackney Wick venue The Yard for what is set to be an end-of-summer spectacular on Friday, September 23rd. Calling on Manchester heavyweight Swing Ting's Platt, Samrai and Joey B, London's dancehall don duo Hipsters Don't Dance's Kazabon and Hootie Who, and Goon Club residents Moleskin, DJ Name and DJ Game – they leave no stone unturned in the quest for the perfect summer send-off.
To fully get you in the zone, DJ Name and DJ Game have expertly thrown together two bootlegs that are assured to bring the more extreme dancefloor heat. We won't give too much away, but there is a Busy Signal super-charged heater from Game, followed by Name's insane meeting of baile funk and Rihanna's Work.
In their own words:
"Goon Club Allstars residents DJ Name & DJ Game provide two bootlegs from the GCA archives, thoroughly road tested and ready to move some bodies. With respect to Apple, Busy Signal, Boi-1da, 2K, and Kalzin."
Listen to the bootlegs below, download here, and don't miss out on September 23rd. As always – horns, whistles, suitable skanking attire and appropriate dancing footwear are wholly advised…
Sambuka Dance takes place September 23rd at The Yard, Hackney Wick (info).