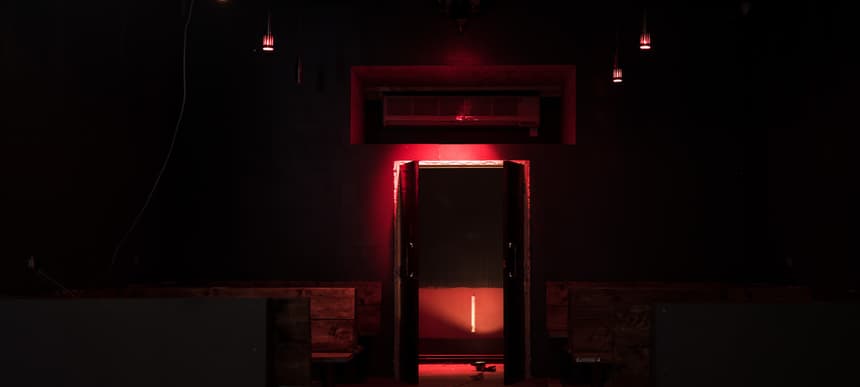 09.08.2021, Words by Maisie Goulsbra
E L L E drops high fantasy new single, announces mixtape
A somewhat unconventional range of inspirations, including chainsaws, acid techno, hardstyle and love
E L L E just released a brand new single with a visualiser, and announced her forthcoming mixtape 'FANTASIAA'. The producer, vocalist and visual artist has entered a new sphere with 'Witchking / Angmar', delving into the world of hyperpop and further into the glitchy distorted sound of past tracks like her previous punk release 'Deepfake'.
Hailing from London via Tokyo and Toulouse, the visionary takes a somewhat unconventional range of inspirations to her music, including chainsaws, acid techno, hardstyle and love. She is influenced by Aphex Twin, Three 6 Mafia and Nine Inch Nails as much as she is by nature, video games, Mark Rothko and Junji Ito.
Most of her lockdown was spent working a remote day job for a car rental company specialising in Mercedes and "listening to loads of trance music". E L L E grew up daydreaming and fantasising, which was amplified by isolation in her bedroom where she was surrounded by plush toys, cartoon characters, fantasy books, illustrations and plastic trinkets.
'Witchking / Angmar' is a high fantasy, trance-inspired take on pop with the energy of modern up-tempo rap music, that takes reference from video game soundtracks like the Legend of Zelda. A quick Google search reveals that 'Angmar' is 'Iron Home' in Sindarin, one of the fictional languages from J. R. R. Tolkein in The Lord of the Rings.
Her mixtape, 'FANTASIAA', was a conduit for emotion – armed with only a laptop, mic and headphones, her creative energy is an injection of the avant-garde into the current musical landscape.
'FANTASIAA' is due for release on the 17th September.
Watch the visualiser for 'Witchking / Angmar' below and listen here.
Read next: phonewifey and AVA AKIRA glue together debut EP 'phoneAVA'.