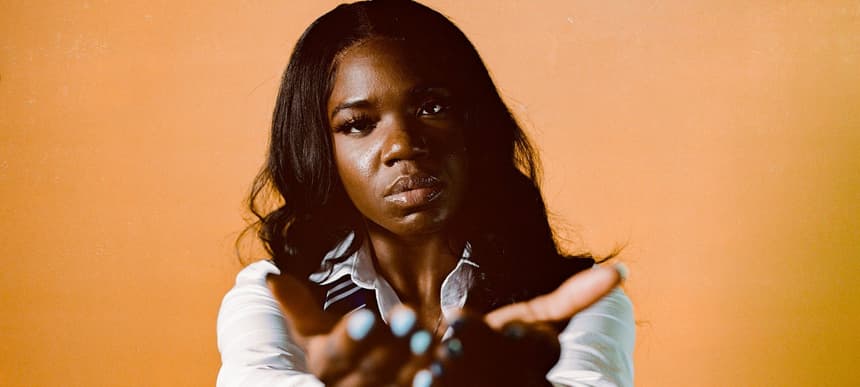 16.07.2021, Words by Maisie Goulsbra
ENNY is 'Under Twenty Five'
"I was caught between the sudden ticking of the age clock and feeling unfulfilled in a 9-5."
It's only ten months since ENNY released 'Peng Black Girls' but it feels like so much longer bearing in mind the progress she has made.
'Peng Black Girls' was an instant sensation even before Jorja Smith's remix and the Colors session that accompanied it – racking up 12 million views in the process.
The five track EP opens with 'Same Old', a chorus of voices that join together to sing over the beat. Next, 'I Want' ramps up the tempo a notch and keeps to ENNY's style of taking the chorus and inverting its meaning with a play on words.
'Malibu' sets the scene with real world sounds, tinges of jazz piano and ENNY's unending rhymes, plus a feature from Manchester's KinKai – who has worked with Children of Zeus and Blue Lab Beats.
'Keisha's and Brenda's' is the sombre one, but ENNY keeps things lighthearted with consistent humour, and 'Under 25's' catchy lines broaden out the EP by providing something for everyone to sing along to. Finishing at just over a minute long, 'Revision (2011)' is a monophonic recording of an impromptu but charming extract of a song that acts as a really cohesive finish.
ENNY, who is playing at All Points East and Love Saves the Day this year, has said "the EP's concept was birthed in the most confusing time of my early 20's. I was caught between the sudden ticking of the age clock and feeling unfulfilled in a 9-5. The songs reflect not only my journey into quitting my job to do music but also everyone involved in bringing this to life…"
The EP perfectly balances ENNYs talent for storytelling and captivating flow atop tight production by long term collaborator PAYA. The EP offers versatility, authenticity and originality – a rewarding listen from start to finish.
Buy or listen to 'Under Twenty Five' on your favourite streaming service here.
Watch the music video for 'I Want' below.
ENNY is this week's cover of Dummy's Spotify playlist Next Hype: The Best New Music playlist.