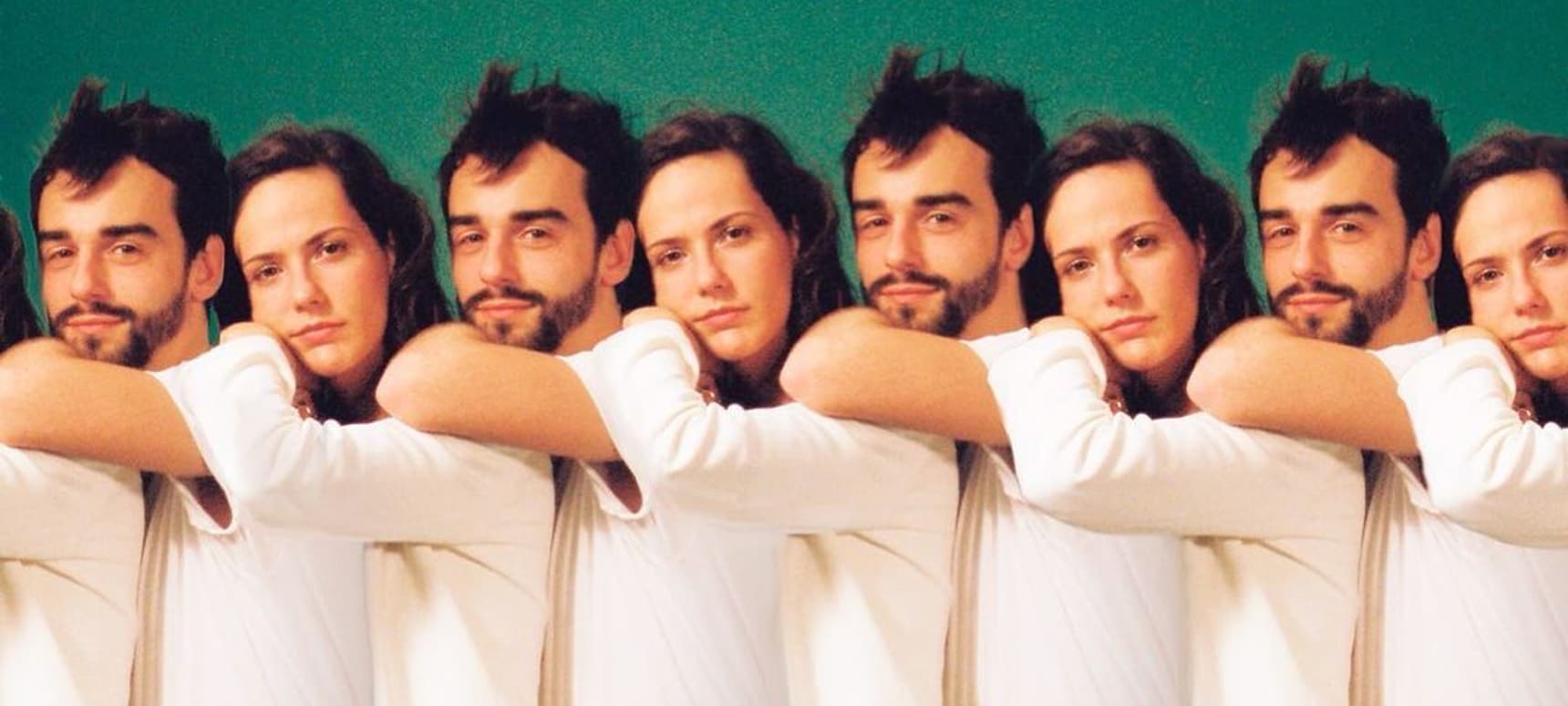 15.10.2021, Words by Maisie Goulsbra
Evergreen's refined bittersweet blend of groove-laden synth-pop on the 'Sign In' EP
"These are some of the most vulnerable songs we've written."
French synth-pop duo Evergreen have unleashed their brand new EP 'Sign In'. Members Michael Liot and Fabienne Débarre met while studying Literature in Paris and have refined their bittersweet blend of groove-laden synth-pop for more than a decade now. 'Sign In' is a languid, and wistful but undeniably danceable blend of hip-hop, 90s Parisian electronica, R&B and global funk that is the band's distinct brand of globalist Anglo-French pop music.
The 'Sign In' EP is a collection of wall flower anthems, bittersweet lullabies and slow-mo house party soundtracks that was begun in Margate in 2019 and developed in a series of emails, WhatsApp message, zoom meetings and WeTransfer files, even the occasional Eurostar trip. It was finally completed in a thrown together 'studio' beneath a bakery in Paris.
Lead track 'Guess What' is inspired by "the many ways in which technology and social media platforms prevent the natural process of closure from a former relationship." It is intended to be nostalgic and a little creepy. It's followed by 'Lone Planet'; "We wrote this song with sad robots in mind, and somehow it ended up sounding like an 80s synthpop jam." 'Solid Ground' explores what it means to be tied to a person, interspersed by a pop-infused Arabian hook. 'En Douce' is sung in French and last track 'The Sadness' is a honey-sweet reminiscence conjured by the lockdown that the song was written in.
"These are some of the most vulnerable songs we've written. They all stem from personal experience somehow: breakups, frustration, self-doubt, and above all, loneliness" the pair say. "It's about addictions, including social networks, platforms, screens. We've been left with screens too long, sometimes it feels like we're closer to them than we are to the people we care about."
'Sign In' is out now on Moshi Moshi Records via DMY.
Listen on your preferred streaming service here.
To hear more of the best new music go to Dummy's Spotify and follow Brand New: The Best New Artists.