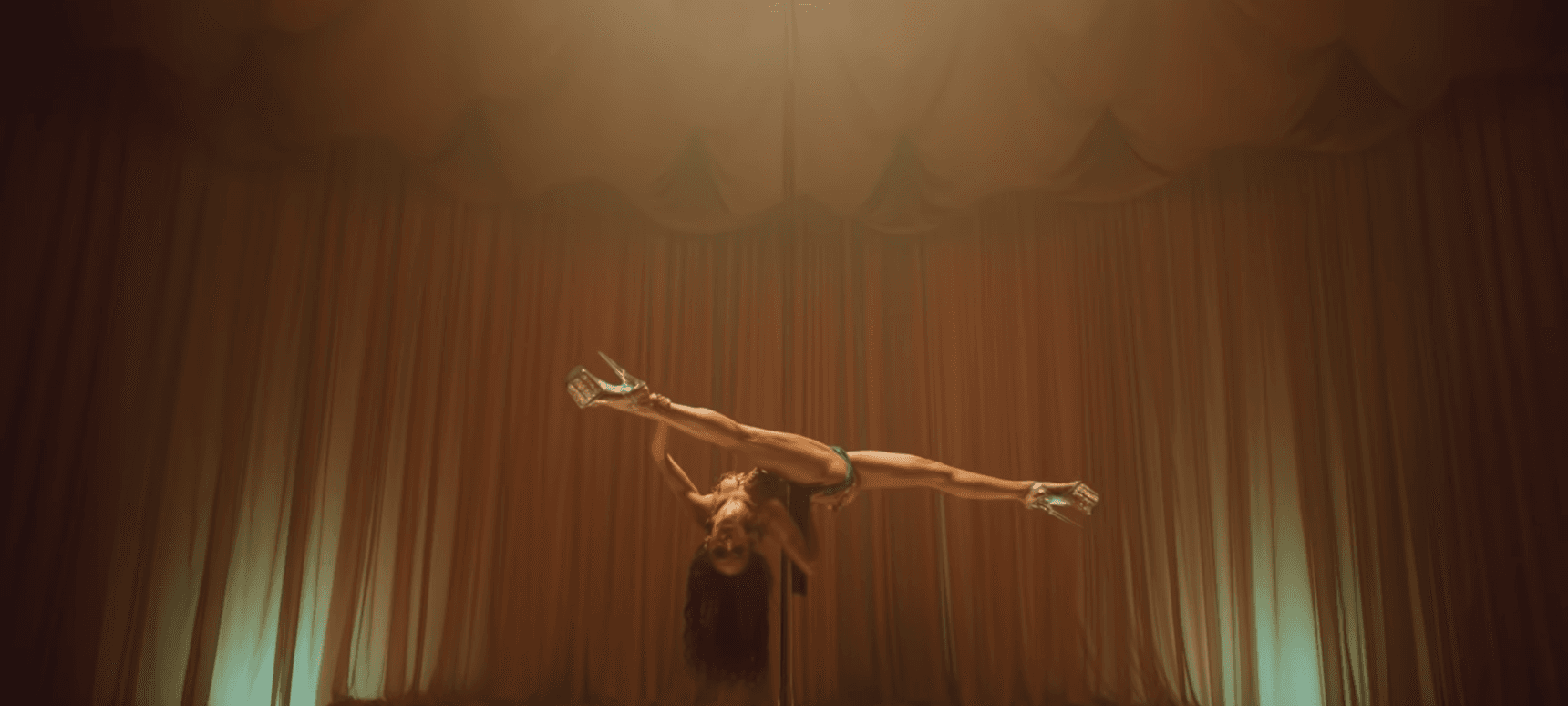 25.04.2019, Words by Felicity Martin
FKA twigs is back with 'Cellophane' and a hallucinatory pole-dancing video
It's her first music in three years...
Earlier in the week we reported that something was happening in camp twigs – she'd been mailing portraits of herself to fans and licensed a track called 'Cellophane'.
She's now shared the track – her first music in three years – which boasts a trippy video and crystalline production that matches twigs' breathlessly fragile vocal.
Talking about the creation process, FKA twigs said: "throughout my life I've practiced my way to being the best I could be, it didn't work this time. I had to tear down every process I'd ever relied on. go deeper. rebuild. start again"
Directed by Andrew Thomas Huang, the new video sees twigs draped around a pole, performing some mind-bending choreography.
Of the track, twigs says: "when I wrote cellophane over a year ago a visual narrative came to me immediately, I knew I had to learn how to pole-dance to bring it to life, and so that's what I did. thank you @andrewthomashuang, for elevating my vision beyond words. you are a visionary. @kellyvon thank you for being with me every step of the way on my precious pole yellow brick road. working with you both on this is a dream come true."
Watch it now.