26.02.2010, Words by Ruth Saxelby
Gig diary: Dam Mantle & Radiant Dragon
DAM MANTLE
Eat Your Own Ears at Cargo and Old Money at The Stag's Head
We were fairly relaxed before the gig at Cargo on Saturday. I had a walk around Shoreditch and bought some records, 'Sully' and the 'Fantastic Mr Fox' double 10", both are immaculate. At the venue, we tried to ignore the fact they didn't open the door to the room until we started playing and the sound guy was asleep (no joke) for the first half of the set. It felt good as ever to be playing live though. Our live set is mainly 'pad' based. I use a couple of little Casio keyboards too and we share synth duties on the ever so portable Microkorg. Cal plays Monome and samples through his 404 and my vocals go through a loopstation. The sound system in there is pretty immense. Feeling the sub bass makes a lot of difference. I would have loved to have seen all of the bands that were playing, it was a little bit of a scramble across town to get to the Stag's Head for the second gig.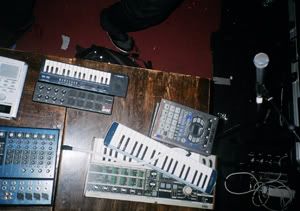 We managed to get there for Seams' set which brought my heart rate down nicely. Toby, Becoming Real (interviewed here), played some tunes too which was cool, I think his project is really something to be excited about. We had to set up and play pretty rapidly so felt a bit rushed. It was a bit messy but fun, we put the remnants of energy we had left into it. It was a massive contrast to Cargo obviously, a different sized sound system but it seemed like a friendly vibe. I think it's important to be able to play all types of shows, and there's something really appealing about being part of a close-knit pub event. I like the idea that the project can fit into various contexts.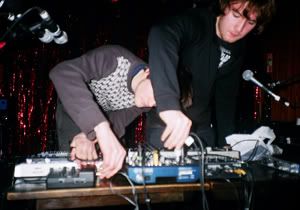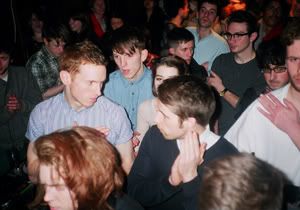 Afterwards, I caught up with people I haven't seen for a long time and met some really nice people who I'll no doubt cross paths with somewhere down the line. Right now, I'm on a train on the way back to bonnie Scotland, making beats. I'm feeling positive, busier and more motivated every day. Excited about times ahead.
RADIANT DRAGON
Old Money at The Stag's Head
'Faced with a choice, do both,' Brian Eno said to me in an Oblique Strategies card. So combining electronic textures with folk travelogues seemed like a good start. Weeks spent recording gave me the impression that it would work, but each show presented another dilemma – whether to be a performer or an engineer.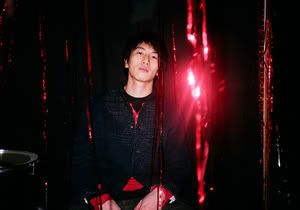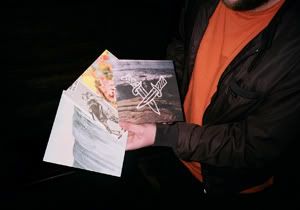 Everything threatens to fall apart when playing live. Over the last year I tried every permutation of band setup to try to control that disorder – laptop, guitars, live drums, solo, duo, no samples, three-piece, four-piece. I came full circle on Saturday, back to solo laptop and guitar, with a Buddha Machine for company. But things still weren't simple enough.
The engineer within wants to fight the chaos that performance creates. I spent a week sculpting the set carefully, surgically cutting each tune into samples to build back up with intertwining guitar and vocal lines. I thought that being a good musician was about learning the craft, hitting the right beats, and ending on the right note. I wanted to make the set a journey that would be more than just the sum of individual songs.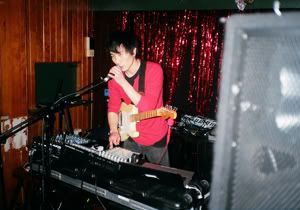 But performing onstage never goes according to plan. Faced with an overload of things to think about, I kept on making human errors. But I also rushed into some beautiful accidents – unexpected polyrhythms from samples in different time signatures, ghost harmonies from forgetting to tune my guitar, and songs echoing and bleeding into one another. I had accidentally remixed everything into some foreign soundscape.
Just like I intended, but not in the way I expected. People say you should learn from your mistakes, but perhaps you should embrace them instead, looping them until they sound just right. Maybe the next time I open the Oblique Strategies box, the card on top will say, 'You are an engineer.'