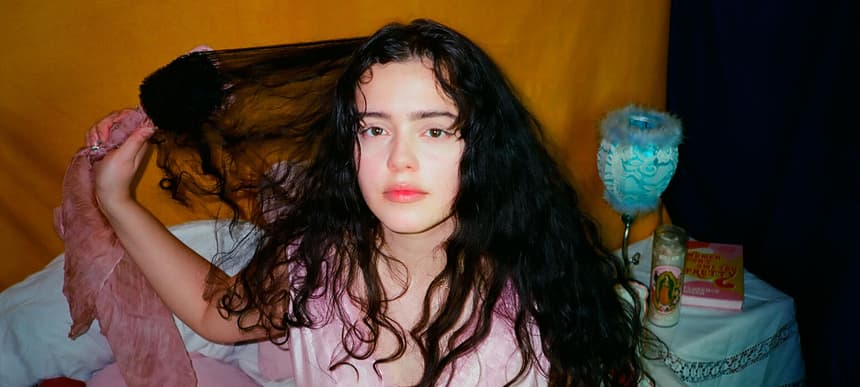 28.01.2022, Words by Billy Ward, Photos by Tianna Strickland
Ivohé's debut album 'goldita y despeinada' is a coming of age tale
The project revolves around the singer-songwriter's time living in London...
Continuing where she left off after releasing her sumptuous 'london luv x' single in October of last year, the German-Venezuelan artist by way of Berlin, Ivohé, presents her intimate new debut album 'goldita y despeinada'.
The 8-track project is a diary journey revolving around Ivohé's time living in London: a coming of age tale of an artist who exhibits strong escapist tendencies to avoid dealing with real life struggles such as financial instability, mental health and an unsafe living situation.
Shining through the track list are bright moments of lucidity and reflection, finally coming to a resolve in the final song of the album where she accepts the realisation that everything comes and goes. Ivohé teamed up with The Knighthood Society's Henny Knightz, an alternative hip hop rapper and producer from Hackney, resulting in a gritty and honest collection of songs inspired by alternative R&B and beyond.
The album's second track 'MIRA' found its way onto our BRAND NEW playlist back when it first released in the build up to the full project. Splicing soulful instrumentals with Ivohé's sugar-sweet vocals, the resulting sound of the album is playful, strong and defined.
Stream 'goldita y despeinada' below or listen with your preferred player here.
'goldita y despeinada' EP by Ivohé is out now on The Knighthood Society via DMY.
For more of the absolute best new music go to Dummy's Spotify and follow Brand New: The Best New Artists.