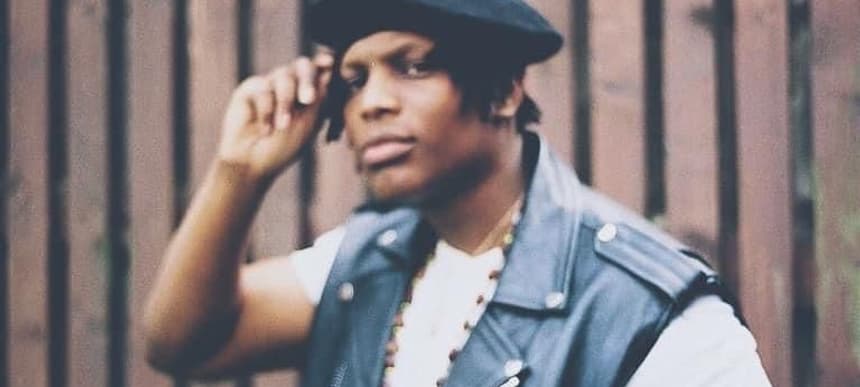 23.05.2022, Words by Billy Ward
Jah Digga shares poignant UK hip hop anthem 'Got To Go'
"This was my way of letting go of things and people that were draining me..."
Nottingham-based spoken word artist, wordsmith and rapper Jah Digga today shares his new single 'Got To Go'.
Taking influence from 90s New York hip hop, jazz, British grime, Jamaican bashment, and gangster rap, the emerging talent's music is a melting pot of sounds from across the globe.
"I write my best work when I'm going through bad stuff – you can feel the pain. This is where the magic happens. No one can deny your truth. Music saved my life. It gave me focus and drive," he says. 
While his sound is as eclectic as it comes, Jah Digga has no problem being unapologetically himself. Starting out as a freestyle on Jah's Instagram page that blew up over the pandemic, 'Got To Go' was produced by long-term collaborator Nick Stez and pinpoints a time when the artist was at his most vulnerable. 
The jazz-inspired UK hip hop track is a collaboration of session musicians, with live saxophone, guitar, piano and flutes, all recorded together in the studio. He says: "Coming together in the studio and playing music together is a true art form, a live energy. 
"Writing this song was my therapy. This was my way of letting go of things and people that were draining me. I want other people to be able to do this as well. You're not the only one in that dark place, there's a light. Don't be afraid to open up and don't segrate yourself. Talk about it."
Watch the music video for 'Got To Go' below or listen with your preferred player here.
'Got To Go' by Jah Digga is out now via DMY.
Submit music for release via DMY Artists.
Read next: Diedrick's soulful debut single 'Better' is a lesson in love, loss and faith